Men's basketball bounces back with win over Winthrop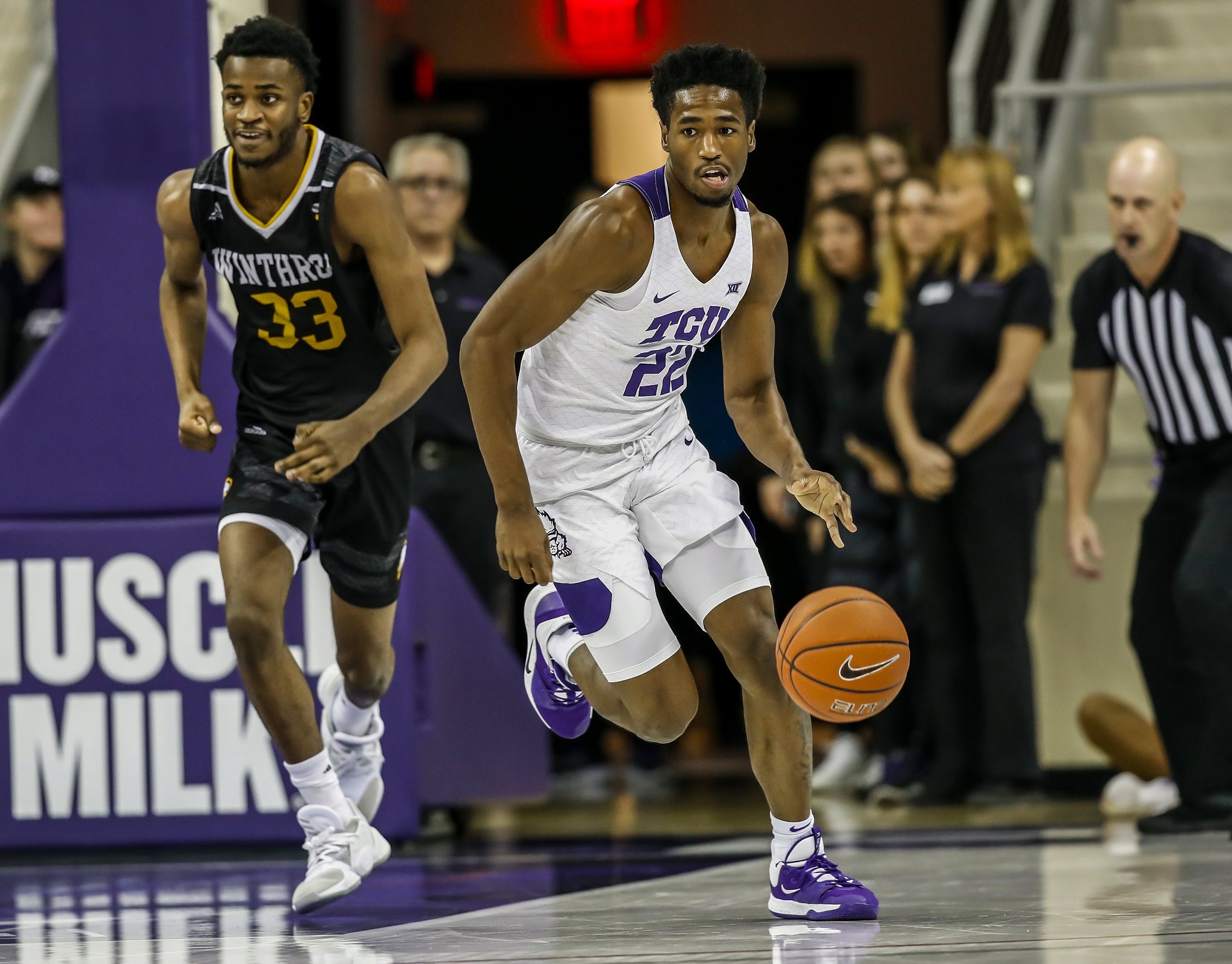 After falling in a heart breaker to USC last Friday, TCU basketball with a 10-point win, defeating Winthrop 70-60 at home Wednesday night.
"Good win," head coach Jamie Dixon said. "We defended well. I like where we made some progress and came back from a poor defensive outing the other day."
Sophomore R.J. Nembhard led all scorers with 15 points. The sophomore added six rebounds, three assists and two steals in the win.
After the Eagles struck first to go up 4-0, the Frogs popped off on a 12-0 run blow the game open early.
Poor shooting by TCU held them back though, and the teams went back-and-forth for the rest of the half.
The Frogs held a 31-26 lead going into the locker room at halftime. They cashed in on just four of their 13 three-point attempts during the first half.
With center Kevin Samuel in foul trouble, Ohio State transfer Jaedon LeDee was a dominant force in the first half, recording a season-high 10 points while grabbing four rebounds.
"I think we just kind of need to get him [LeDee] more involved, and he's got to get more comfortable," Dixon said. "He's playing hard, and he brings physicality to us, which we need."
TCU will need LeDee to get more involved because their depth in the paint took a blow earlier this week when center Russell Barlow entered the transfer portal.
Winthrop pulled within two in the opening minutes of the second half, but that's as close as they would get.
A 9-0 run by TCU early in the second half combined with a 7-0 run with five minutes left would help the Frogs hold the Eagles off.
Nembhard was instrumental in both runs, scoring 10 of his game-high 15 in the second half alone.
While TCU had shot 48.3 percent as a team in the contest, they continued to struggle from deep, shooting at 24 percent.
"Some days, you're going to make them. Some days, you're not," Bane said. "It's good to be able to win when you're not making shots."
Guards Desmond Bane and Jaire Grayer combined for 23 points and 11 rebounds on the night.
Up next, the TCU looks to keep rolling at home against Lamar. Tip-off in Schollmaier Arena is scheduled for Saturday, Dec. 14, at 2 p.m.