Nembhard shines in clutch, leads basketball over Iowa State in Big 12 opener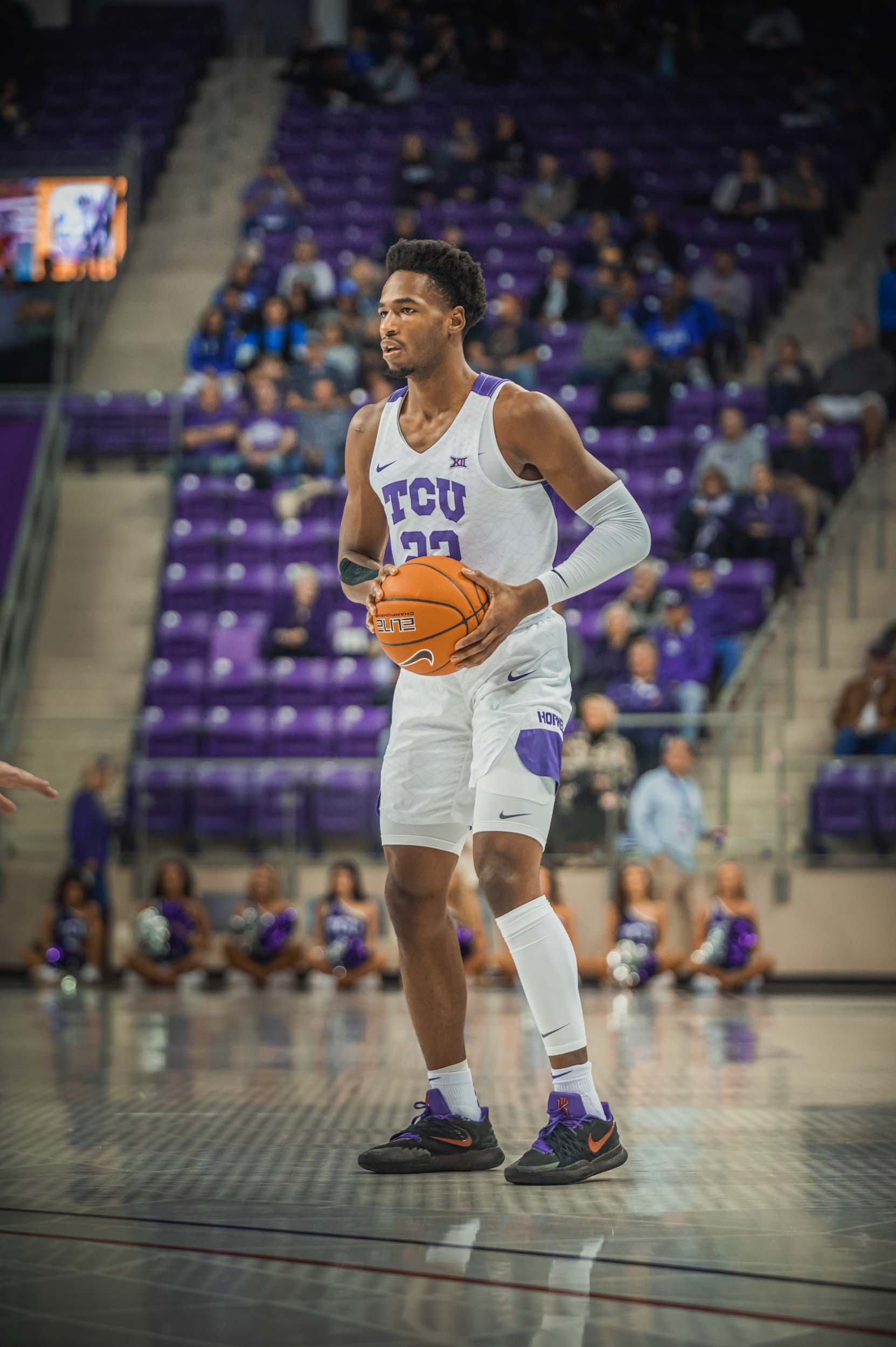 Behind a career-high 31 points from guard R.J. Nembhard, TCU men's basketball topped Iowa State 81-79 in an overtime thriller to win their Big 12 opener.
Nembhard scored 21 of TCU's final 32 points, including a deep three that he banked in with 1.7 seconds remaining to tie the score at 74 and send the contest to overtime.
The sophomore also finished with career-highs in field goals (10) and three-pointers (six) made in a single game.
Looking to win their fifth-straight game over the Cyclones, the Frogs looked amped and ready to go early in their first game of 2020. A back-and-forth first half ended with TCU clinging to a 39-38 lead going into the locker room at halftime.
The intensity only increased in the second half. With guard Desmond Bane limited for TCU because of foul trouble, the game quickly became a battle between Nembhard and Iowa State's Tyrese Haliburton, a projected first-round NBA draft pick.
Haliburton did it all for the Cyclones, finishing with a triple-double behind 22 points, 11 rebounds and 10 assists. With just over a minute left, he followed a Nembhard jumper with a fadeaway three in the TCU guard's face to put ISU up 70-67.
Nembhard wanted the last word, though, and he would get it. After his nine-straight points shocked everyone in Schollmaier Arena and sent the game to overtime, the sophomore scored four more points in extra time to seal the win for TCU.
The win couldn't mean more for TCU, who now starts Big 12 play 1-0 after being picked to finish last in the conference.
Bane finished with 16 points and eight rebounds for the Frogs.
Up next, TCU will play their first official away game of the season against Kansas State. Tipoff in Manhattan, Kansas, is scheduled for Tuesday, January 7, at 8 p.m.