Men's basketball tied for 1st in Big 12 after dominating OSU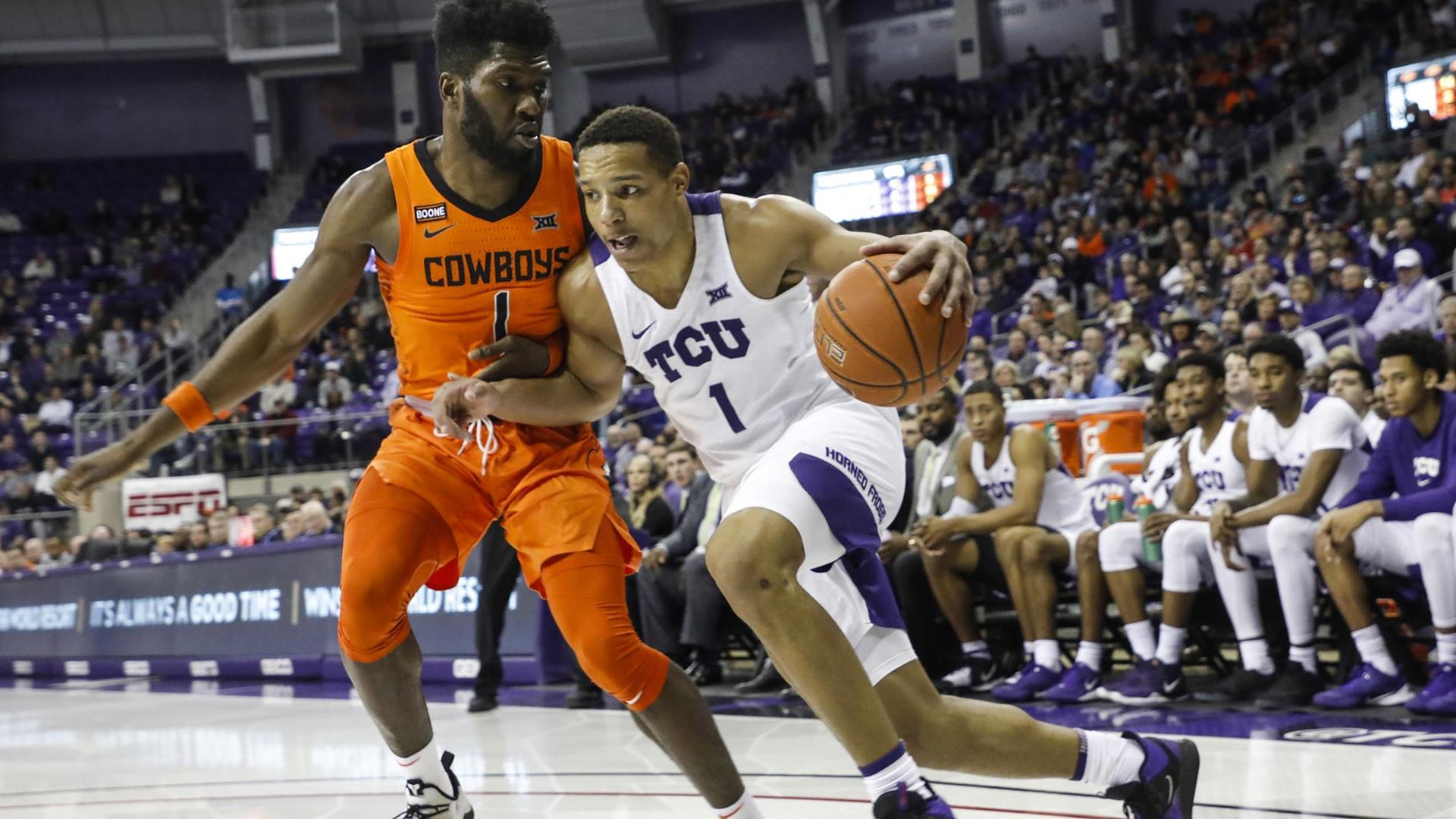 Desmond Bane dropped 20 points and moved into ninth onto TCU's all-time scoring list as TCU basketball defeated Oklahoma State 52-40 on Saturday.
The win improves the Frogs to 3-0 in Big 12 play, tying them with No. 4 Baylor for first in the conference standings.
Bane produced his 17th career 20-point game, adding nine rebounds, six assists and three steals as well.
TCU was strong all afternoon on defense, holding Oklahoma State to just 30.2 percent shooting from the floor as a team. The 40 points scored by the Pokes were their fewest ever in a Big 12 game.
After the Frogs took a quick 13-6 lead, Oklahoma State pulled back to tie the game at 17. A late 7-0 run by TCU gave them a 24-17 lead at the half.
Tight defense by the Horned Frogs slowly extended their lead as the second half went on, putting TCU up by as much as 16 at one point.
Oklahoma State was never able to find a groove on offense and TCU cruised to win, as the Frogs continue to prove wrong those who ranked them to finish last in the Big 12 in the preseason.
Up next, the Frogs will head on the road to face No. 17 West Virginia. Tip-off in Morgantown is scheduled for Tuesday at 8 p.m.