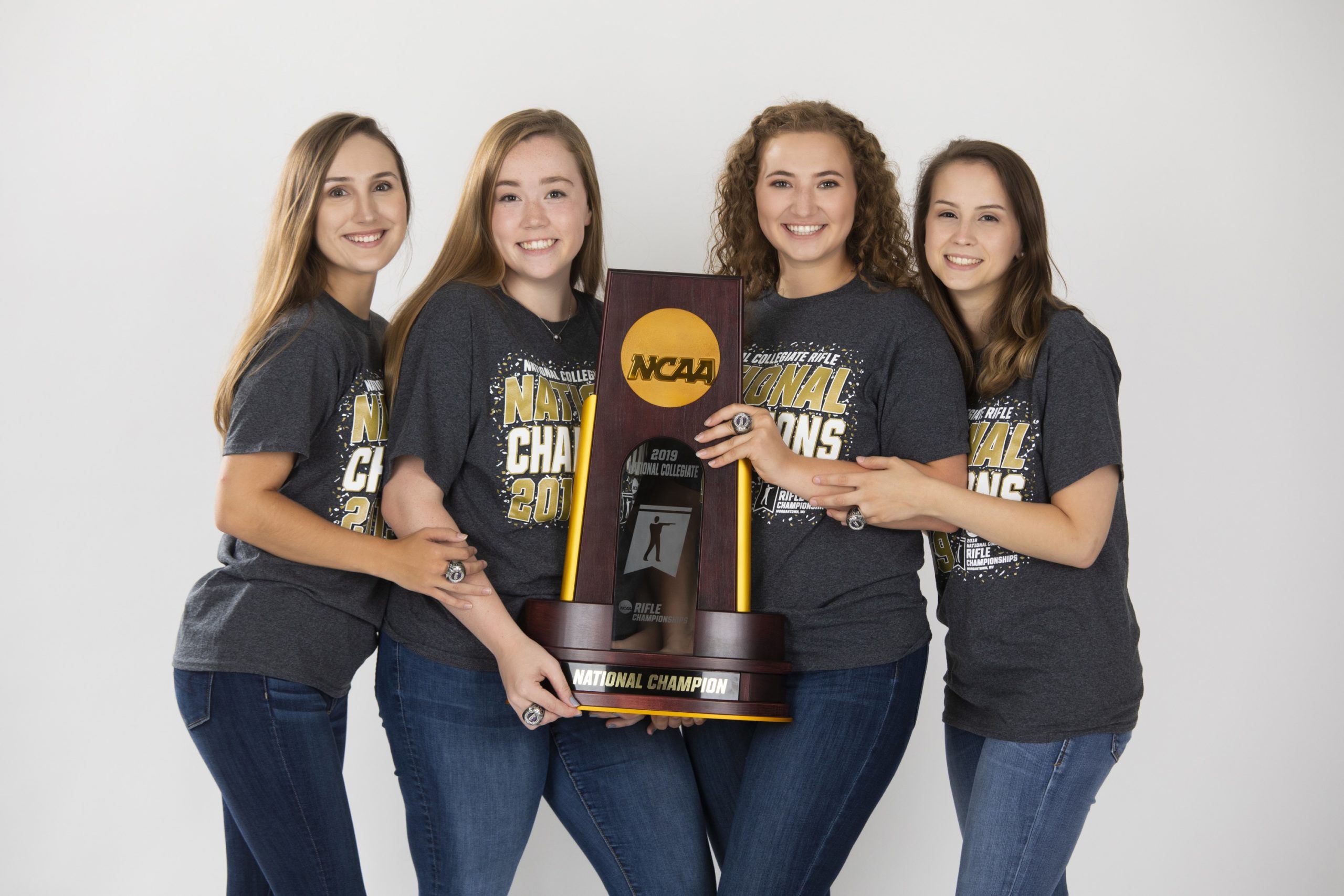 TCU rifle honored its four seniors Saturday during their match against Ole Miss. 
The four graduating seniors–Emily Haag, Rachel Kimbell, Casey Lutz and Catherine Miller–have accomplished a lot in their tenure at TCU, the biggest of which was bringing home a national championship last season. 
"It's definitely bittersweet because a lot is not necessarily about shooting, but the memories you make along the way and the journey itself," Miller said.
Haag relayed Miller's emotions, saying that senior night is more about the future of the program than the foundation her class has built.
"It's going to be emotional and difficult to process, but it's exciting nonetheless because it marks the start of something new and the possibilities that are yet to come," Haag said.
When discussing some of their favorite memories, one outshined the rest.
"The buildup to the championship as well as the championship was one of my favorite memories," Haag said. "I think we all looked around and truly embraced the family that we had become and the team we had become."
Miller said the team was jumping for joy with tears in their eyes when they were crowned national champions.
While the championship meant a lot to the senior class, they also said they'll miss the leadership role that comes with their seniority.
"It's been really cool journey to go from a freshman where you are trying to find your place in the world to senior year where you help shape it for other people," Haag said.
Although Haag and Miller are excited for the rest of the season, they both want to cherish every last moment.
"We've had four years with this family and this coaching staff and TCU as a whole," Haag said. "It's going to be hard to leave and walk away from all of this."
No. 2 TCU rifle finished with a 4,708-4,679 win over Ole Miss. Miller posted a career-high aggregate with 1,177.
The Frogs will face UTEP on Feb. 8 in their final regular season match of the year.