Marketing program aims to connect students with community
Pairr, a brand-new marketing platform that values experiences over objects, allows TCU students to connect with events, experiences, and local brands.
Co-founded by Tinsley Merrill during her undergraduate years at SMU, Pairr creates new ways for brands to connect with their consumers, helping students find new ways to experience their college town.
Instead of basic advertising, Pairr allows brands to see what consumers enjoy and create custom events based on the selections made by users.
When new users first download the app, they will select certain events that interest them. When Pairr organizes an event that fits the interests that the member selected, he or she will be emailed an invite to attend that certain event.
The events are organized and advertised by Pairr student representatives.
"Anyone who is a TCU student and has a strong social media influence can apply to be a Pairr insider," said insider Gabriela Fagelman.
Pairr insiders receive products from brands such as Pressed Juicery and CorePower Yoga and are expected to advertise them on their social media.
Become a Pairr member and start attending events hosted by numerous different brands. Photo courtesy of Pairr.
"Our generation craves experience over things, so the traditional push model of marketing, casting a wide net to reach mass consumers, does not relate to Generation Z," Merrill said. "Pairr utilizes a pull model of marketing, customizing experiences based on the consumers' interests, rather than what marketers think they want."
When choosing their first event in 2016, the founders of Pairr used a "top-down marketing approach," which landed them Red Bull as a sponsor, intern Mariana Kesovija said. This is a technique where marketing companies go "straight for the biggest brand they can."
Mariana Kesovija said that this strategy landed Pairr a partnership with other brands like Neiman Marcus and Topo Chico.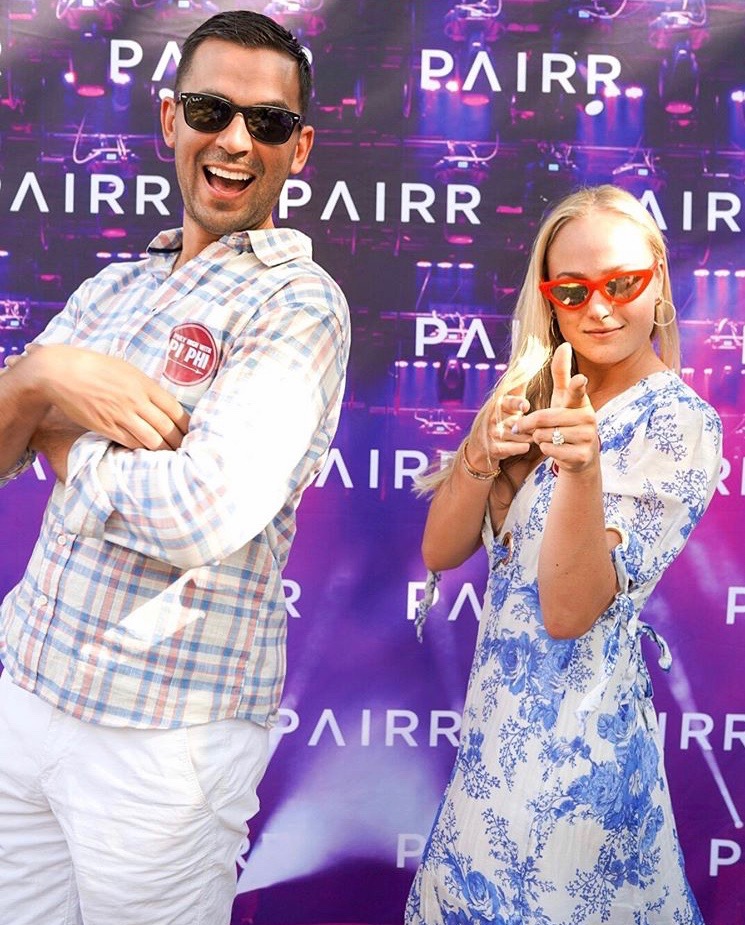 Pairr has become an asset to the TCU marketing program because it has found a creative and innovative way to pair brands with their target markets, insider Mariana Kesovija said.
Pairr is the "in-between" that helps "bridge the gap" when it comes to matching brands and products, she said.
Finance major and Pairr insider Niki Kesovija said Pairr teaches her about the creative and digital sides of advertising that will keep the consumer market engaged.
Kesovija said it is something TCU students will be able to put on their resumes. The insiders' majors range from marketing to graphic design to fashion merchandising. She believes employers will see this as a "new wave" form of marketing and a way to get connected with ideas of the younger generations.
As a fashion merchandising major, Fagelman said that being a Pairr insider provides her with "hands-on marketing skills" employers look for when hiring new employees.
Pairr will be beneficial to students who want to get off campus and explore their city in ways that would not be possible without the Pairr events hosted by high-quality brands, Kesovija said.
One of Pairr's first events TCU student insiders helped prepare will be March 1 in Dallas, Texas.
For more information and to become a Pairr member, visit PAIRR's website.