Essential workers face additional rules to limit spread of disease
Essential workers are finding that working during a pandemic comes with a whole new set of regulations from employers and families.
Anthony Watson, a police officer for Dallas Area Rapid Transit, said even though officers have hand sanitizer at the ready and are required to wear gloves and masks, DART also implemented some more unique rules.
DART operates in Dallas and Tarrant counties, which have reported 6,717 confirmed cases of COVID-19 combined. Although DART has not reported any cases involving passengers, it has implemented an agency-wide safety and cleaning protocol.
"They give us alcohol wipes that we have to use to sanitize our whole patrol cars before we go out," Watson said. He also said they're only allowed to have one officer in each patrol car.
Additionally, Watson said that when there was a shortage of hand sanitizer at the beginning of the pandemic, his department head used aloe and alcohol to make hand sanitizer for the officers.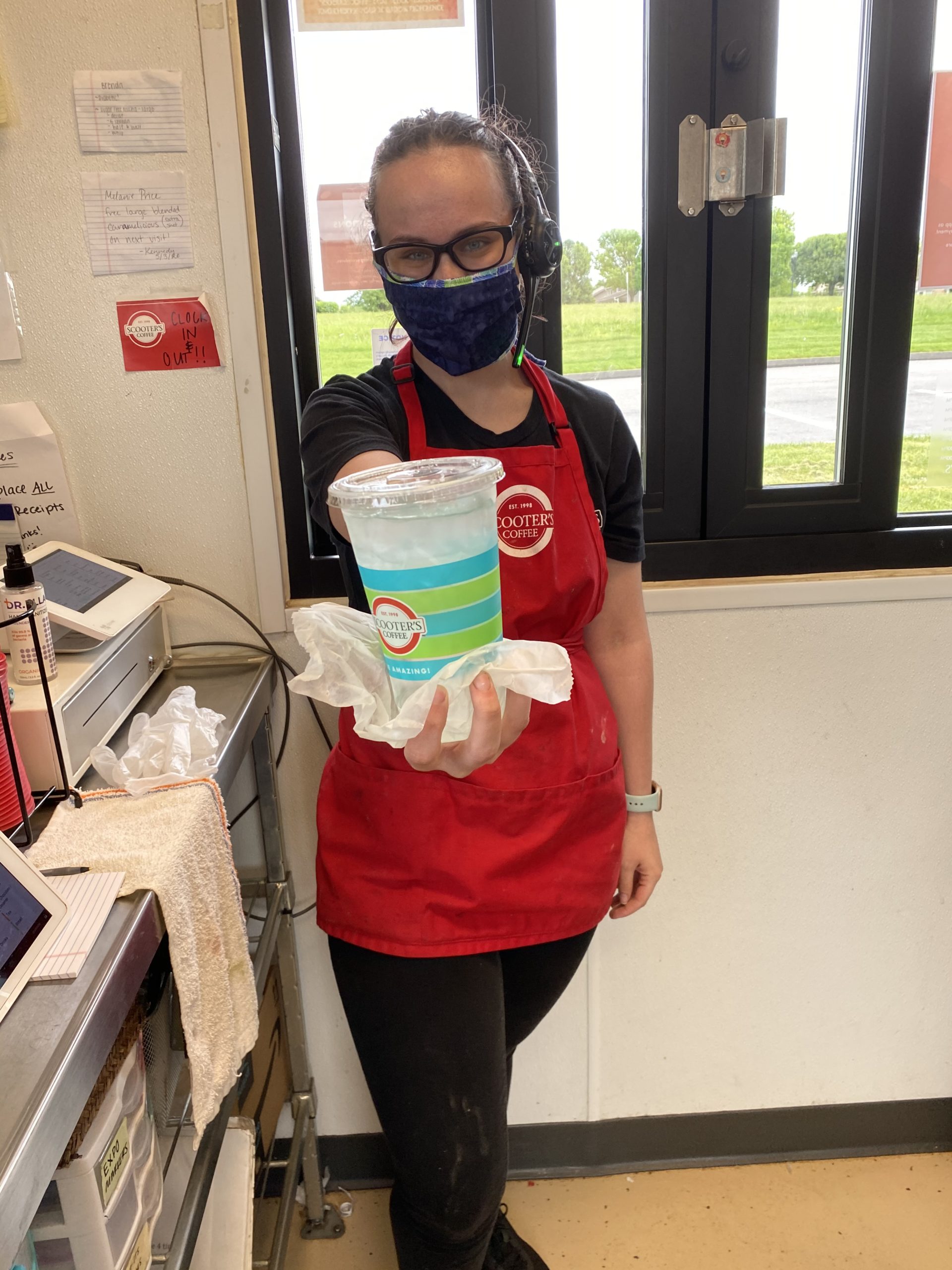 America's workforce has been reduced to only "essential workers" since March 16, according to the U.S. Department of Homeland Security. And this doesn't just include healthcare professionals or public safety officials.
Lainney Obenshain, a barista at Scooter's Coffee in Kansas City, Missouri, said her workplace also adopted some interesting ways to limit the spread of COVID-19.
"One thing that's changed is that the headset and window person can now only handle money and answer the headsets," Obenshain said. "They can't help make drinks or food or anything like that."
The headset and window person must also touch the products with plastic wrap as they're giving it to the customer, she said.
"The goal is that the plastic wrap blocks cross-contamination as much as possible," Obenshain said.
Despite all of the new rules, both Watson and Obenshain said they aren't especially worried about working during the pandemic.
"It's a concern, but for law enforcement and firefighters, bringing home diseases is a concern like every day, too," Watson said.
However, he did jokingly add that his family makes him change his clothes before he goes inside after a day of work.
Obenshain agreed with Watson's point about being a little worried about becoming infected with the disease.
"It is a little bit scary because I don't know who I'm going to come in contact with and who they've come in contact with," Obenshain said. "But if we're as careful as we can be, then what else can we do?"