Three hundred members from the Maui community gathered for a paddle-out at Launiupoko Beach Park on May 31 to honor the lives of George Floyd, Ahmaud Arbery and Breonna Taylor.
The paddle-out began at 4:30 p.m., when participants congregated in the water, formed a circle, tossed flowers and paid their respects to those who have been killed in acts of racism or police brutality.
For the next hour, cheers including "Black Lives Matter" made their way to both ends of the circle, as participants of different ethnicities and ages held hands in a show of solidarity.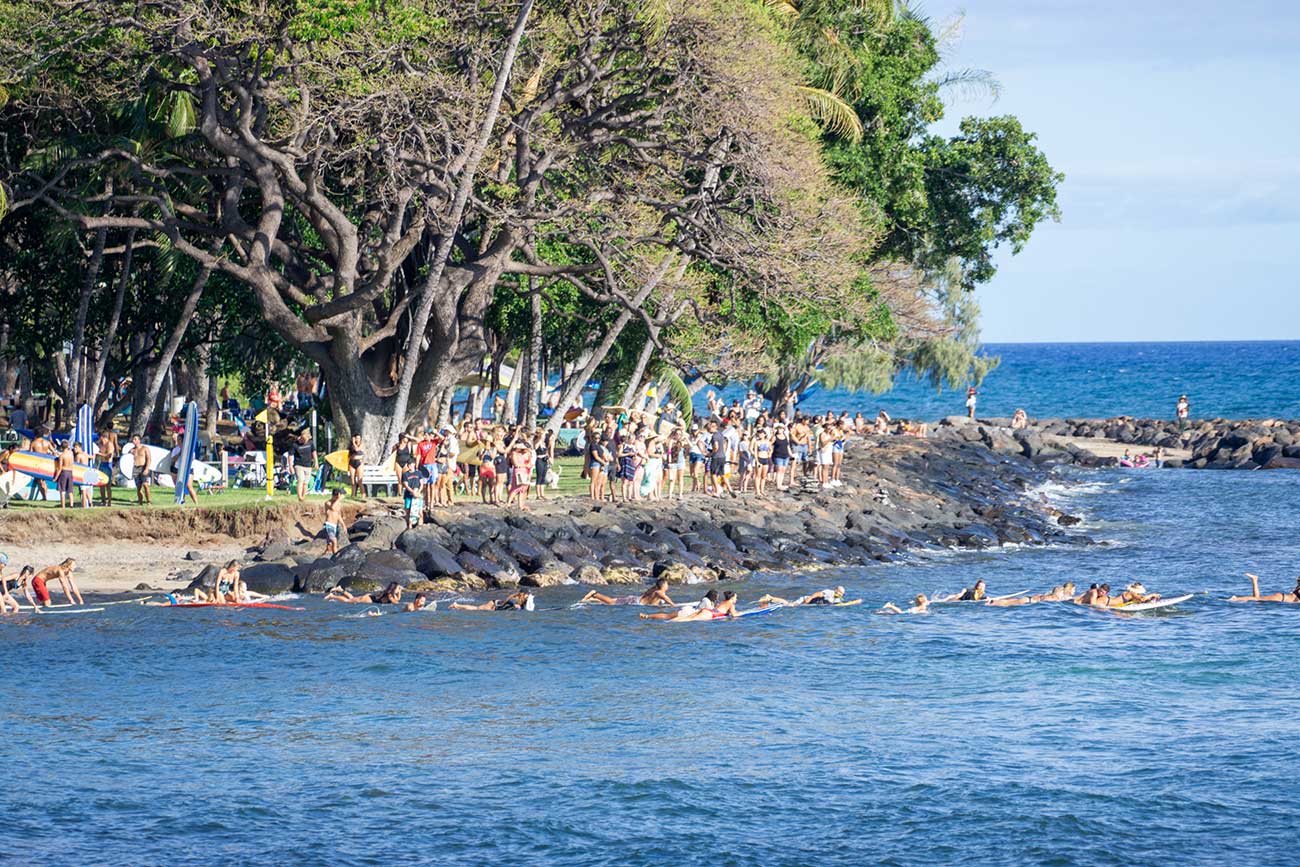 Since the May demonstration, three more protests have taken place on Maui, including two Sunday afternoon and a separate paddle at D.T. Flemmings Beach Park.
Oahu, Kauai, and the big island of Hawai'i have also held protests for Black Lives Matter. This comes one year after rampant protests against Thirty Meter Telescopes took place across the islands.
On Oahu, 10,000 people marched through Waikiki for a rally supporting the Black Lives Matter movement Saturday, according to the Honolulu Police Department.
The May 31 paddle was organized by Bailey Rebecca Roberts, a photographer who said she felt inspired to show her solidarity with protesters after repeated tragedies took place, including the incident in Central Park involving Christian Cooper and Amy Cooper.
"I've never done anything like this before," Roberts said after spearheading her first organized effort. "I just wanted to break that excuse cycle."
With help from her friend who runs the Kāko'o Haleakalā Facebook page, Roberts mustered up the courage to post the flyer on her Instagram story.
"As it started circulating, I decided I wanted it to be an anonymous event. I don't own this. This is ours. The 300 people who came today––it's ours. It's not even ours. It's our effort to come together to build a better way of existing together."
Roberts said she struggled with an identity crisis growing up as a white girl on Maui, but her experience reinforced her responsibility to contribute.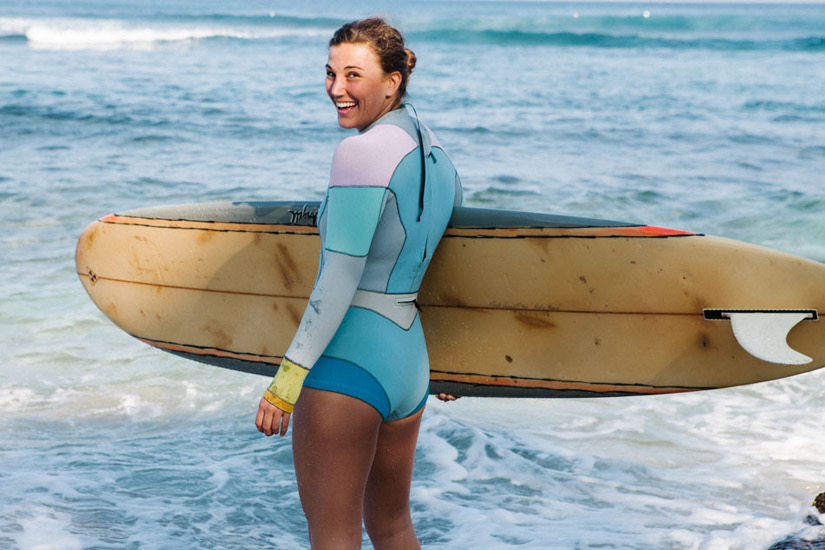 "We're so lucky to be in Hawaii," Roberts said. "The fact that I can tell my mom that I hugged someone and it's fine because we've had one case on the island in the last two weeks. We have an opportunity for rest and contemplation right now. In that quiet, there's space for growth."
She hopes the event spurs a chain reaction with others gathering in their community in a peaceful way.
"In this new moment of what we're coming up against, it's going to take vision and community," Roberts said. "That doesn't exist in some antiquated sense of being. Broaden your sense of the world, actively. The responsibility is on all of us."
The paddle-out was just one way Mauians have contributed to the movement, coming just one day after a separate peaceful demonstration held at the Hāna Highway, Haleakalā Highway intersection.
For more information, visit Hawaii News Now.