Panhellenic sorority loses its charter
The national organization of one of TCU's newest sororities has revoked its charter, explaining in an email that despite "a sincere effort, they were unable to build and sustain their membership."
Members of Alpha Omicron Pi received the decision on Saturday after the second round of Panhellenic sorority recruitment. The chapter has been active on campus since the fall of 2012.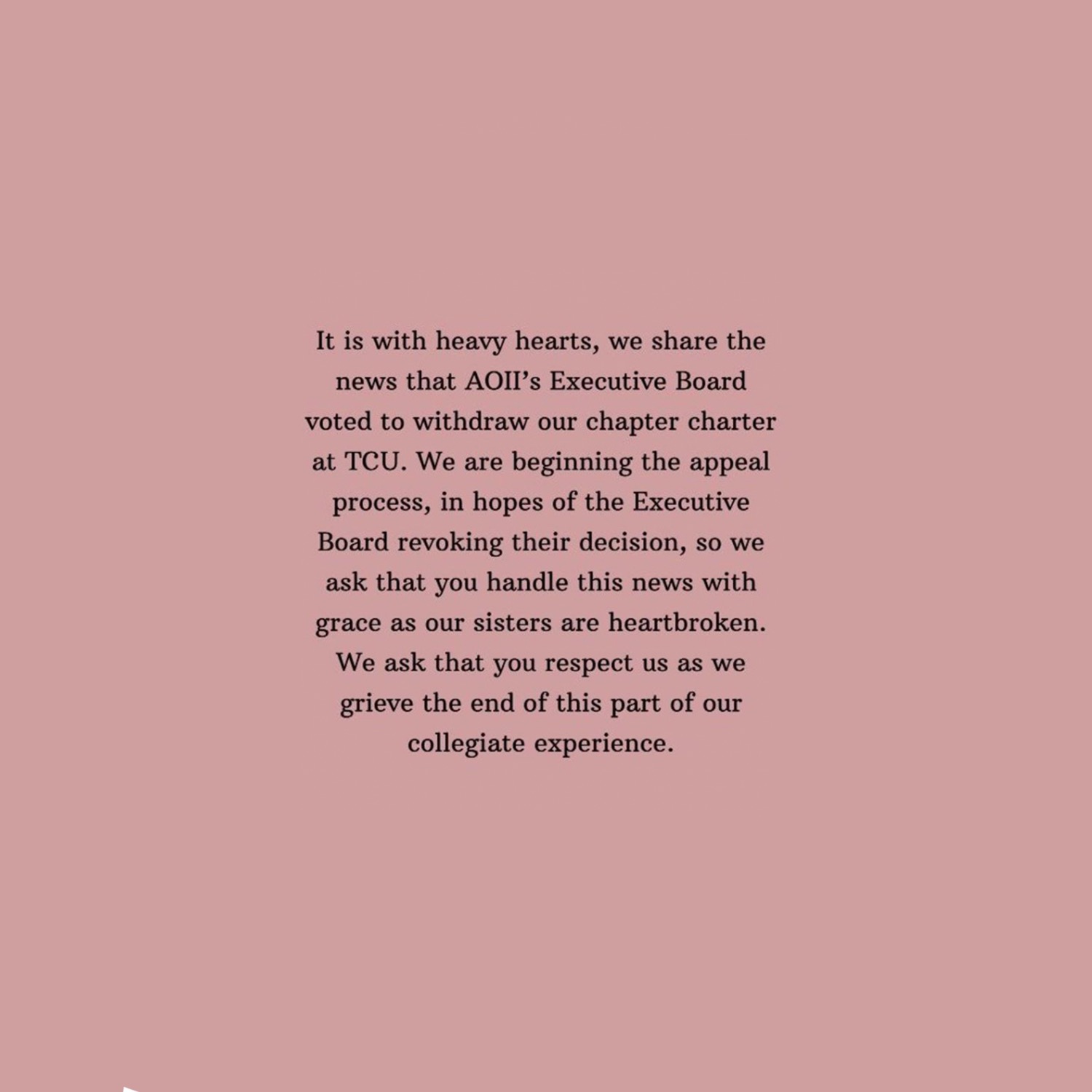 "AOII's Executive Board voted to withdraw our chapter charter at TCU," according to a statement made by the chapter and posted on Instagram by members of AOII.
An official who asked to remain anonymous provided the following statement:
"Collegiate members and alumnae volunteers for the chapter have experienced sustained difficulty recruiting and retaining members, and despite their dedication, and efforts of the Fraternity to support and guide the chapter, these efforts were unsuccessful," she said. "More importantly, the lack of reputational standing within the community meant that our members were not having the experience that we hope for all of our collegiate sisters to have."
Kathy Cavins-Tull, the vice chancellor for Student Affairs, said, "It is with sadness that TCU acknowledges the closing of the Lambda Rho Chapter of Alpha Omicron Pi after eight years of active leadership and service to TCU collegians, the University and the Fort Worth community."
Currently, the chapter is beginning the appeals process with the national Executive Board.
The AOII president did not have a comment at this time regarding the charter removal.
Note: This story was originally published on September 22, 2020.