The annual Blessing of the Animals service was held via Zoom and in person in Bass Plaza on Wednesday.
TCU students and faculty participated in the event hosted by TCU's human-animal relationships minor and Religious & Spiritual Life.
Britt Luby, a TCU associate chaplain, said she was pleasantly surprised by the Zoom turnout.
"Zoom events are usually hit or miss, but around 30 students showed up and held up their pets," Luby said.
Read more: COVID-19 changes TCU students' religious practices
The Zoom call included guest speaker Dr. Laura Hobgood-Oster, a professor at Southwestern University who studies human and animal relationships within Christianity.
Guest speakers have been a part of the annual Blessing of the Animals for a few years but have always been faculty members at TCU.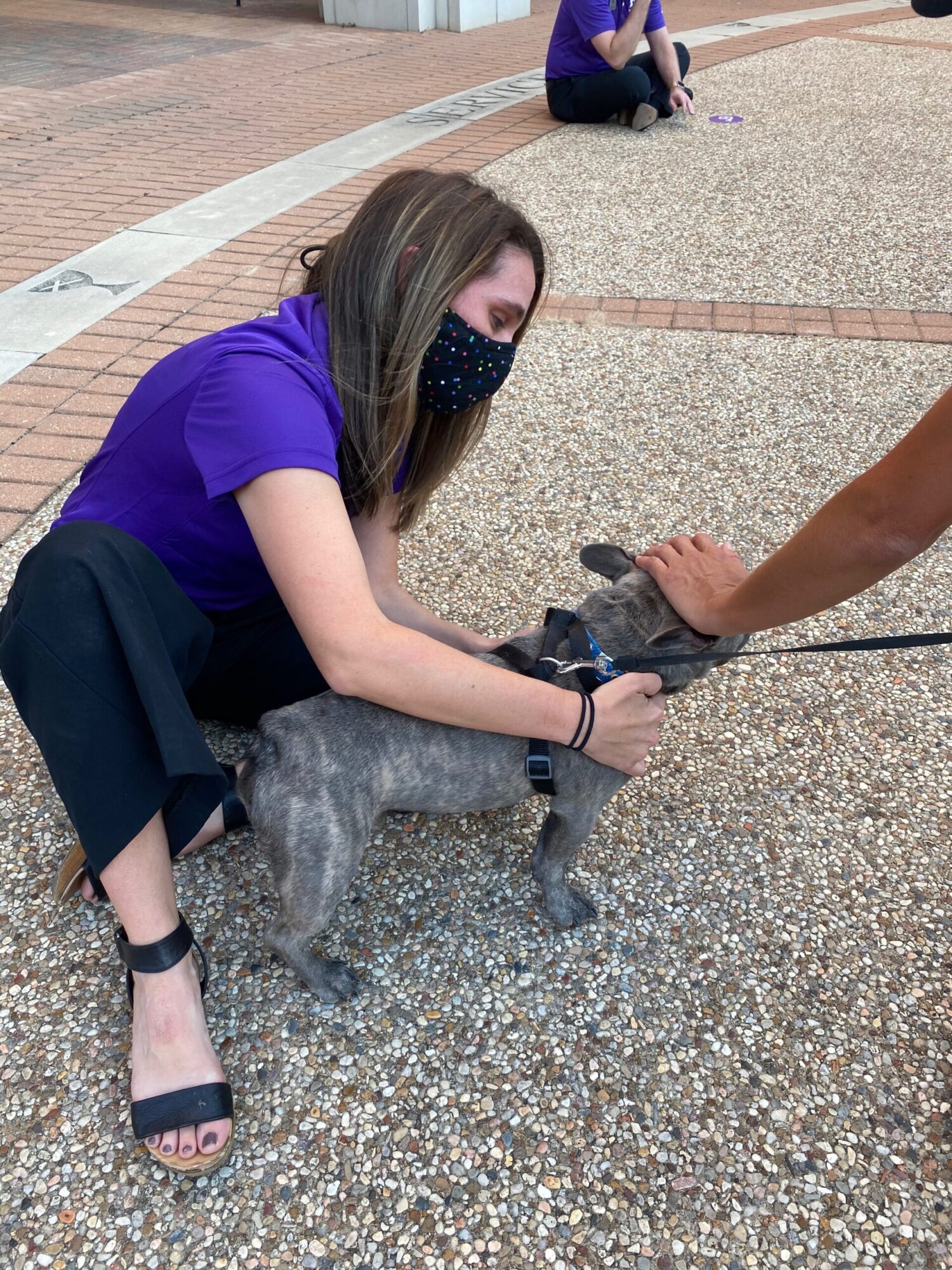 "Having a guest speaker from another school is a perk of having the Zoom," said Luby.
Dr. Dave Aftandilian, a human-animal relationships professor, integrated the Blessing of the Animals into his class that meets during that time.
Both the Zoom call and in-person event included a blessing for all animals.
Members of the TCU community brought dogs to be blessed in person by a TCU chaplain.
Chloe, a TCU alumna who did not give her last name, brought her dog, Neeley, who is named after TCU's Neeley School of Business.
"She's a really happy dog and I wanted to get her a blessing," Chloe said.
Runcle, the dog of TCU's assistant beach volleyball coach Majo Orellana, was blessed as well.
"Runcle had an ear infection that went to his brain a couple of weeks ago," said Orellana. "He hasn't been a dog lately so when I saw the Blessing of the Animals on Instagram, I was like 'I'm bringing him for sure.'"
Luby said although TCU faculty and staff have mainly brought their dogs to the event in the past, one year the Fort Worth Police Department brought a police horse.