What we're reading: Trump returns to White House, Texas police officer charged with murder
President Trump returns to White House after COVID-19
After spending three days at Walter Reed National Military Medical Center receiving treatment for the virus, President Trump left the hospital Monday evening and tweeted he was, "Feeling really good!"
The president is still believed to be contagious, and despite health experts' recommendations to wear masks to avoid spread, Trump immediately took off his mask upon arrival at the White House, according to NBC News.
The Center for Disease Control and Prevention (CDC) guidelines state that an infected person must quarantine for 10 days after the first symptoms appear. Trump began feeling symptoms Thursday but has "improved to the point" that his physician, Dr. Sean Conley, could recommend returning to the White House.
"Though he may not be entirely out of the woods yet, the team and I agree that all our evaluations, and most importantly, his clinical status, support the president's safe return home," Conley said.
Trump will continue to take an experimental antiviral drug, remdesivir, according to Conley, who declined to tell reporters if Trump has tested negative for COVID-19.
Texas police officer charged with the murder of Jonathan Price
A white Wolfe City police officer, Shaun Lucas, was charged and arrested Monday night by the Texas Rangers for the murder of a Black man who authorities said was walking away from a disturbance at a convenience store last weekend, according to USA Today.
Lucas was responding to a disturbance call Saturday evening when he fatally shot Jonathan Price, according to a statement by the Rangers.
The officer tried to detain Price, "who resisted in a non-threatening posture and began walking away," according to the Rangers' statement. Lucas then tased Price before shooting him with his service weapon, officials said.
Lucas' bond was set at $1 million.
Biden expands campaign map as Trump recovers from the coronavirus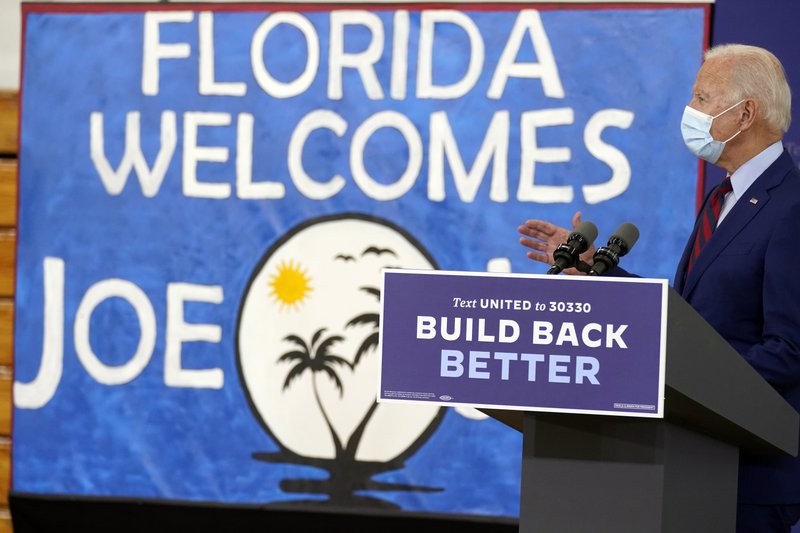 While Trump recovers from the coronavirus, Democratic presidential candidate Joe Biden has taken advantage of having the campaign trail mostly to himself and aims to hit swing states critical to his victory, according to the Associated Press.
Biden has visited Florida two times in the last week to "encroach on some of Trump's turf" and plans to travel to Arizona later this week. Arizona has not backed a Democratic candidate since 1996.
The Biden campaign is "sitting on a massive pile of campaign cash," which they plan on using for expanded campaign travel with a late-stage ad push in the next month before Election Day.
$6 million has been reserved for television airtime in Texas until the end of October, and another $4 million for advertising in Georgia, both states that are historically red.