The TCU equestrian team is scheduled to compete in eight meets this spring, TCU Director of Equestrian Haley Schoolfield announced.
The 2020 postseason was canceled last year, which included the Big 12 Championship and NCEA National Championship, and the fall season was postponed.
Bella Andrews, a biology and psychology double major who is entering her third year on the team, said this season will be different with all the changes and precautions. 
"There are temperature checks before workouts and practice, there is a daily check-in form we have to fill out, and then check-in at the Walsh Physical Performance Complex to get a wristband," Andrews said. "We need a wristband to enter the athletics facilities."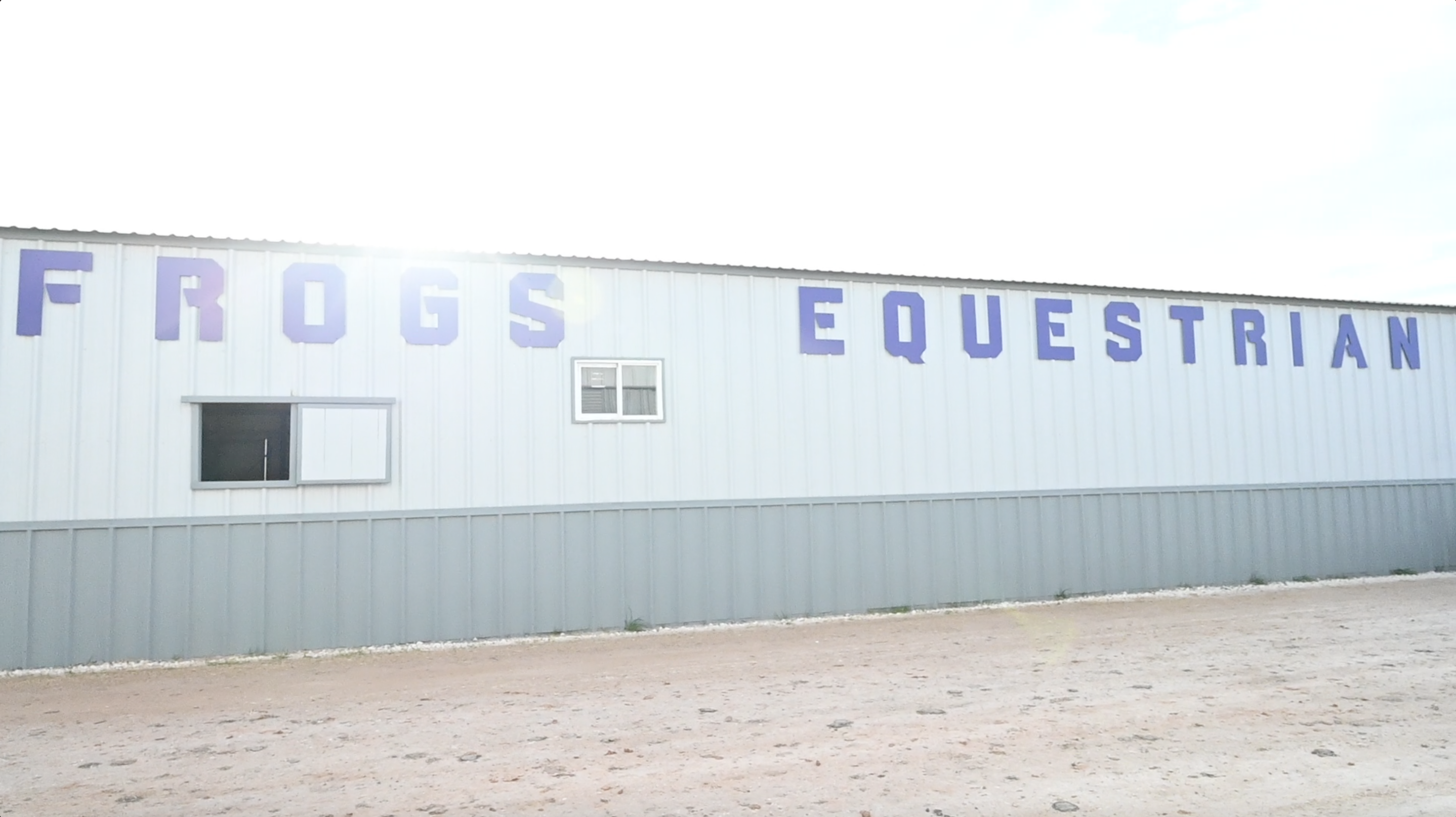 After the athletes are cleared to enter the facilities, there are more protocols in place.
"We are required to wear masks at all times except when on a horse, everything is wiped down and sanitized after it is used, and there is a limit of seven people allowed in our clubhouse at a certain time," Andrews said.
Schoolfield said COVID-19 hasn't affected training, and they have actually been able to train more, which has been a bonus, but not being able to have the team all together has been the biggest disappointment.
Andrews said COVID-19 has restricted their socialization as a team.
"In previous years our team has been very close, but due to COVID-19 we are not able to spend as much time together," Andrews said. "It has been difficult to get to know the newcomers outside of workouts and practice."
Schoolfield said she is not worried that the spring season won't happen.
"We are learning to live with the virus now, and I hope we are more educated and prepared by the spring," Schoolfield said.
The Frogs are set to kick off their season Jan. 28 in the annual Stock Show meet against South Dakota State.