What we're reading: Countdown to Election Day, latest COVID-19 surge breaks case records
Biden focuses on Pennsylvania while Trump travels across four states on the day before election
Today is the last day before Election Day, and President Trump plans to campaign in four different states while former Vice President Joe Biden plans to focus on Pennsylvania, according to the New York Times.
Trump will hold rallies in Michigan, Ohio, Pennsylvania and Wisconsin and Biden will hold one event in Ohio and three in Pennsylvania.
A poll of Pennsylvania released by Monmouth showed Biden with a 51-44 lead among likely voters as the election draws near.
Violence expected amid the election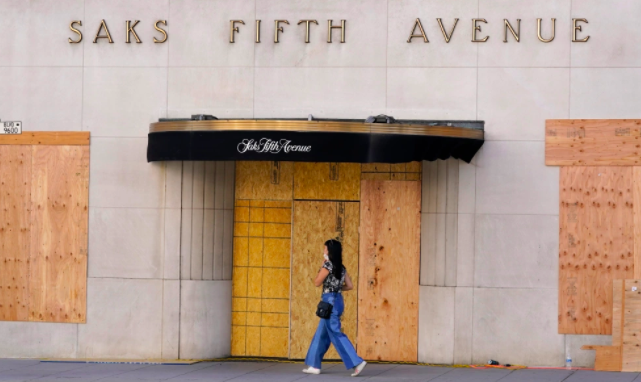 There is a high concern for violence across the country if the vote count takes a few days longer than usual, according to the Washington Post.
Federal and local law enforcement have noticed an increase in gun sales, talk about civil war on online platforms where right-wing extremists gather and an increase of the use of violent language by Trump and other leaders. 
There is no evidence that shows a coordinated plan for large acts of violence and isolated flare-ups are what is most likely to occur.
Georgia, Michigan, Pennsylvania, Wisconsin and Oregon have the most increased risk of militia activity after the election, according to a nonprofit organization that tracks political violence. 
Latest COVID-19 surge breaks case records across U.S.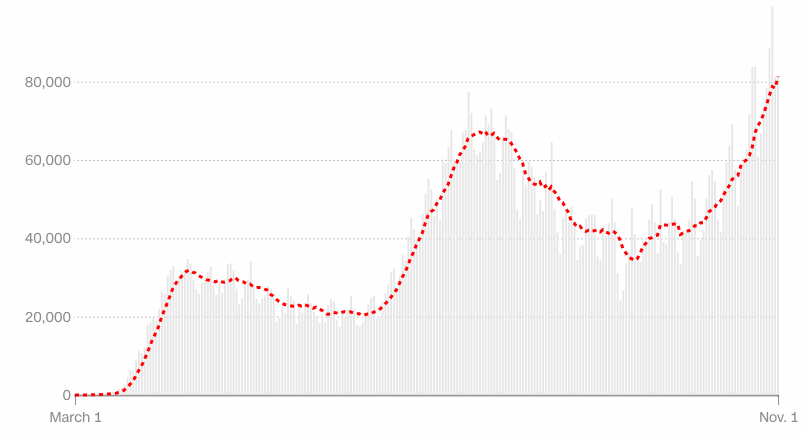 The U.S. set a new seven-day average for new cases on Sunday, and 47 states are reporting a rise in hospitalizations over the last month.
These are just two of the "records" being broken in the third COVID-19 surge in the U.S. that doctors are saying is still increasing.
Experts are worried cases will continue to rise exponentially in the winter months.
One difference, they said, is that the virus is much more widespread now and is not contained to a few hotspot areas.
Young girl found alive after earthquake in Turkey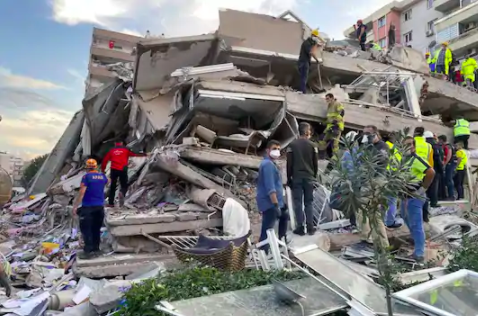 A three-year-old girl was found alive under the rubble today after a strong earthquake in Turkey last Friday, according to BBC News.
She was trapped under the rubble for 65 hours and was found dehydrated but with no serious injuries.
Several people are still missing after the earthquake, and at least 85 people have died.