Two TCU sophomores started a hat company and are donating a portion of the proceeds to St. Jude Children's Research Hospital.
Bryn Carden, sophomore finance and supply chain management double major, and Francesca Jabbour, sophomore business major, launched BF Hats on Feb. 1.
Carden and Jabbour created the company hoping to gain hands-on experience in the business world and raise funds for philanthropy, which is a passion for both of them.
"We decided to start designing hats because they are fun, stylish, universal and wearable for any occasion," said Jabbour. "Throwing a hat on makes you look more put together and we wanted to use our passion for style to give back to the community."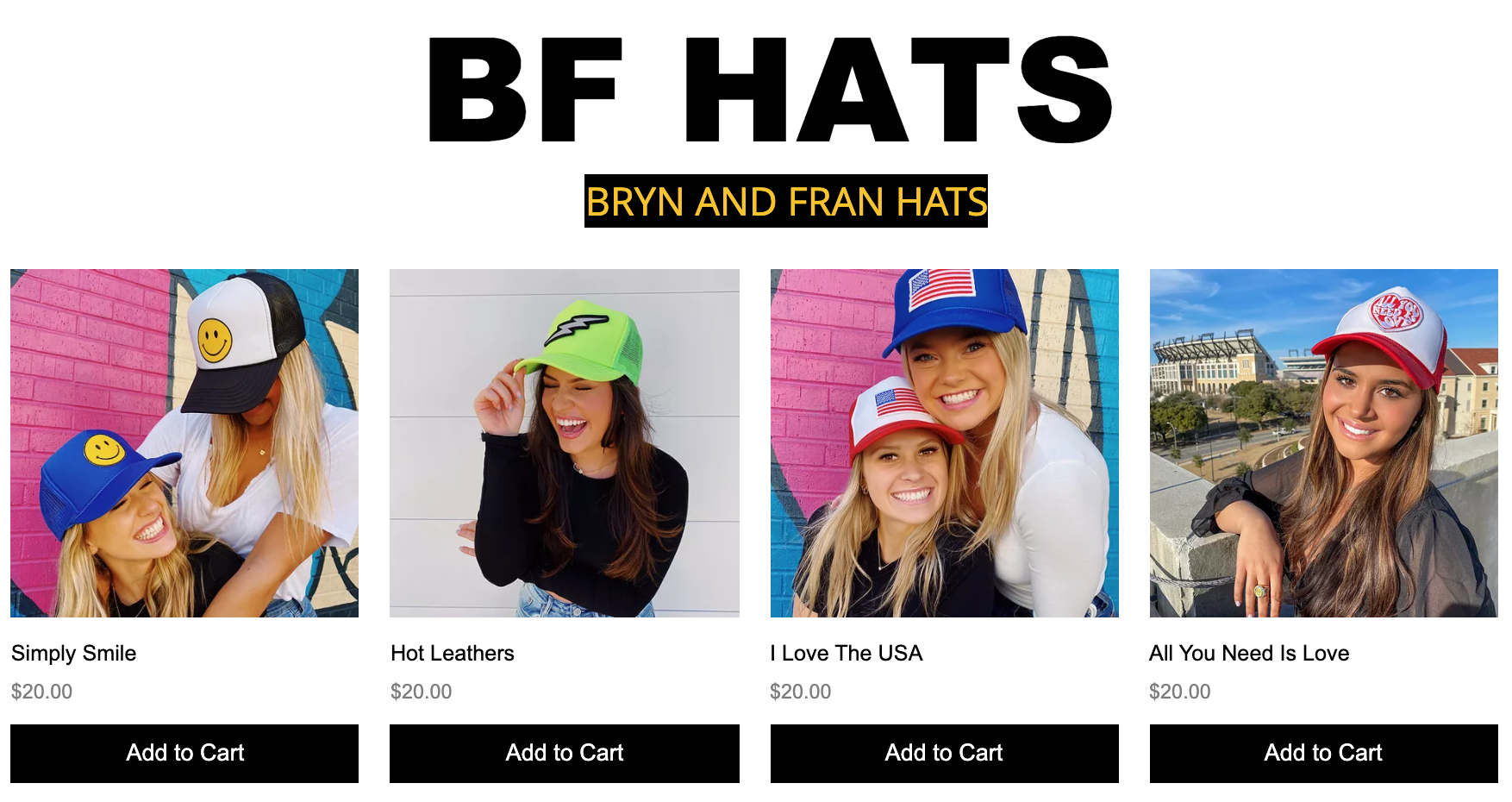 BF Hats had more than 100 orders within the first three days of launching its website. The pair was shocked to see they received multiple orders from their hometowns and the TCU community, as well as orders from across the country.
"We have never felt so much love and support from the TCU community," said Carden. "Our friends and family have been amazing by modeling for our website, supporting us financially and providing us with a lot of emotional support."
Carden and Jabbour said it was important to them that they used their business platform to give back to the community.
They want the proceeds to contribute toward a greater good, rather than keeping the revenue for themselves, they said.
"St. Jude's is the backbone of our company," said Carden. "From a young age, I would follow my mom to work and see the children in the hospitals struggling through treatment, so this philanthropy has always had a special place in my heart."
The website features brightly colored trucker hats with different combinations of colors and patches. Nine different hats are available for purchase on their website, but custom orders are available upon request.
"Being a full-time college student and a business owner has taught me to manage my time more effectively," said Jabbour. "Even though it might be tough to balance right now, I know that this experience and the lessons it is teaching me will be worth it in the long run."
Carden and Jabbour hope to launch another line before spring recess so students are able to take their BF Hats wherever they go. They also hope to launch a sorority and fraternity line sometime in the near future, as they are both involved in the Greek community at TCU.