TCU campus reopens Saturday, classes to resume Monday
Updated Feb. 20 at 1:30 p.m.
The TCU campus re-opened Saturday as temperatures begin to climb above freezing.
In-person learning is also slated to begin again on Monday, with some classes having to move locations due to ongoing repairs from the winter storm.
Faculty will communicate any location changes to students and they can also be found on the TCU class search website.
Dining will continue limited hours through the weekend. Market Square in the BLUU and Caliente in the King Family Commons building will open from 10 a.m. to 1 p.m. and 5:30 p.m to 8:00 p.m. Saturday and Sunday.
TCU has also started a webpage to track campus buildings that are under repairs from the storm.
The western section of the Mary Couts Burnett Library is closed for repair and is not expected to be fixed until April. Plans are being made to make books and other materials available, according to the university.
All residence halls have had their water turned on after some lost it Friday.
Updated Feb. 19 at 1:30 p.m.
TCU will be turning off the water in many buildings today, Feb. 19, to fix the main water line leak between Sadler Hall and Mabee Hall.
The water will be turned off between approximately 1:30 p.m to 8 p.m., Kathy Cavins-Tull told students in an e-mail.
Tom Brown/Pete Wright Residential Community, Carter Hall, Samuelson Hall, King Hall, Wright Hall, Clark Hall, Brown-Lupton University Union, University Recreation Center, Milton Daniel Hall and Moncrief Hall will all be losing water. Other buildings may have low water pressure at this time.
Market Square will be closed during the repair so dinner will be served in the King Family Commons from 5:15 p.m. to 8 p.m.
Cavins-Tull wrote that students are being asked to stagger their mealtimes based on where they live.
Rotation one begins at 5:15 p.m. and includes King Hall, Wright Hall, Foster Hall, Sherley Hall, Campus Apartments, GrandMarc, Clark Hall and Moncrief Hall.
Rotation two begins at 6 p.m. and includes Samuelson Hall, Carter Hall, Waits Hall, Marion Hall, P.E. Clark Hall, Hays Hall, Richards Hall, Arnold Hall, Colby Hall, Milton Daniel Hall and Worth Hills.
The warming center is moving from the Recreation Center to the King Family Commons during the repair time. This will give students somewhere to stay warm and charge their devices.
Updated Feb 18. 7:30 p.m.
Water will be turned off to some TCU residence halls and buildings Friday morning to repair a main water line leak, the university announced.
The leak is occurring between Sadler Hall and Mabee Hall, which is part of the Tom Brown apartments. Water will be turned off between approximately 7 a.m. and 1 p.m.
The Tom Brown and Pete Wright residential community buildings will be the primary residences affected, with the Commons and Mabee, Herndon, Walker, Britain, Mullins & Fish Halls all losing water.
Clark Hall is also losing water.
Residents impacted by the loss of water may use the restrooms and showers at the Recreation Center.
Other on-campus buildings, including Erma Lowe Hall, Mary Couts Burnett Library and Winton-Scott Hall, will also lose water. All non-resident buildings are currently closed.
Updated Feb 18. 12:30 p.m.
Some parts of the Mary Couts Burnett Library have been damaged by water.
The music and media library, which includes over 20,000 CD's, LP's, DVD's and VHS', is among the sections that have been impacted.
Some library staff have posted on social media that there is flooding in parts of the building. TCU360 is working to confirm details and will update this post when they are available.
All classes cancelled through Friday
The unprecedented winter storm that left much of the state huddled inside from the cold – some in homes without power – prompted TCU to cancel classes through the end of the week.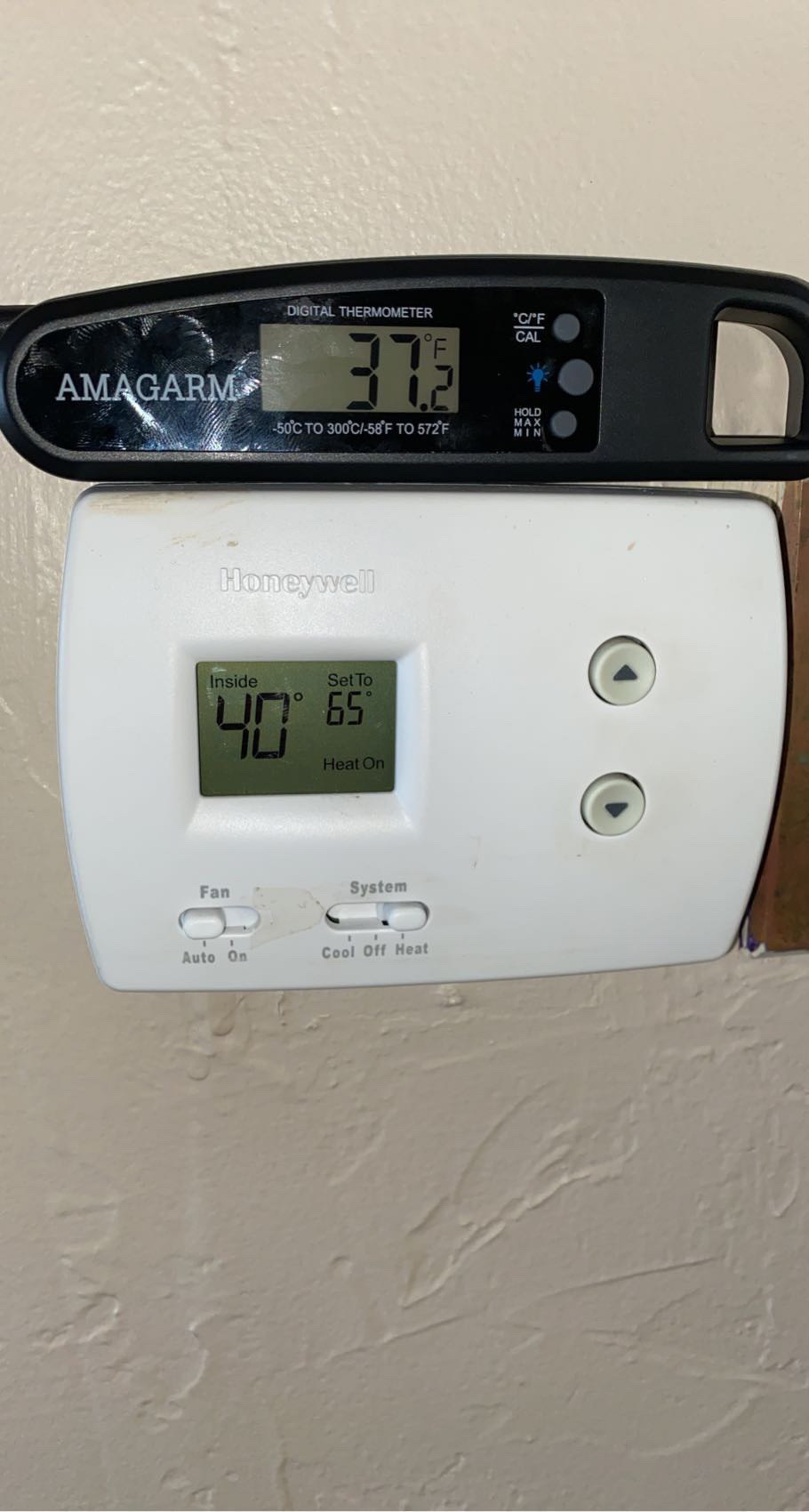 Many off-campus students have spent parts of the week searching for electricity and warmth after the Texas power grid was unable able to keep up with demand.
Savannah Bowman, senior early childhood education major, has finally regained her power at home, but is not convinced it will be a full 24 hours before it goes out again.
Bowman initially lost power sometime Sunday morning and then did not receive power until Tuesday at 2 p.m. The power went out again at 8:30 p.m. Tuesday and came back on around 4 a.m. on Wednesday.
"I did a lot of couch hopping and stressing out," Bowman said.
The campus recreation center will remain open throughout the week for students who need a place to warm up, charge devices and sleep.
Fort Worth power outage
Oncor announced this morning that controlled outages are still in place throughout the area.
EMERGENCY UPDATE: There continues to be a lack of available generation, and as a result, controlled outages remain in place as directed by @ERCOT_ISO.

— Oncor (@oncor) February 17, 2021
They are encouraging people to use limited electricity so power will not drop again.
Over 2,000 customers are still facing outages in the 76109 area code, according to Oncor's website.
According to the Fort Worth ISD website, all schools have also been canceled on Thursday and Friday as well.
The city of Arlington is asking its residences to boil water due to the fear that the city will have a possible water main break. All customers are asked to boil their water before using it.
Student life
All activities on campus have been canceled through Saturday, Feb. 20, at noon. This includes internships, rehearsals, practicums and more.
A pipe in the King Family Commons burst Wednesday morning, closing Caliente through the afternoon. However, the restaurant will be open tonight for dinner.
Caliente will open for dinner. pic.twitter.com/WAkErvYvJ6

— TCU (@TCU) February 17, 2021
"I've been thankful that the BLUU has been open because that was my only warm meals during the time when my power was out and I don't have the groceries because everything in my fridge went bad," Bowman said.
Bowman is happy that TCU has responded by canceling classes the rest of the week, and thinks they need to wait until students have access to power and WiFi to start class again.
"I think TCU has been doing their best," Bowman said. "I was frustrated on Monday when many of us woke up without power and TCU hadn't canceled classes."