Chancellor Victor Boschini addressed the Faculty Senate about recent spending and budget decisions, pushing back at faculty critics who accused him of not being transparent about the effects of budget cuts and other academic changes.
Boschini was adamant that no jobs had been lost and that there had been no layoffs. He said he had checked about two hours before the meeting and confirmed that "everybody who got a paycheck in August was still getting a check today."
He also said some job vacancies are being filled. He said that in the last two months he has approved 49 positions in academic affairs, 21 of which are faculty members and the rest being support staff.
"I checked yesterday and starting in January I started easing up on the mandatory reprieves on positions because even I was looking at feeling a lot more optimistic," he said. "…While all of those were not new positions, they did give the various means for permission to advertise a lot of different positions."
Officers of the TCU chapter of the American Association of University Professors (AAUP) wrote an opinion piece in the Star-Telegram to "set the record straight" after the paper published an interview with the chancellor where the talked about how TCU navigated the pandemic.
They wrote that Boschini "neglected" mentioning the universities elimination of some full-time staff positions for the upcoming year when he expressed pride for not letting anyone go last year.
During Thursday's meeting Boschini reminded faculty TCU must remain at a 14:1 faculty to student ratio due to Board of Trustees mandates.
"We are honor bound to never go above 14 to 1, so if we get too many students we are going to have to hire new faculty members to make sure we keep it like that. Right now we are at 13 to 1, so there's a little cushion there. But, that might not always be the same in the future, but right now we're mandated by the board to be no more than 14 to 1," he said.
Read More: Reductions to retirement benefits spark faculty concern
While Boschini pledged to not reduce tenured positions, the AAUP officers said that most retiring tenure professors are not being replaced.
"In recent years when a tenured full professor has retired, we have often been told to replace that person with an instructor not eligible for tenure," they wrote. "Otherwise, our campus would lose the faculty position entirely."
Boschini prefaced his remarks by noting that some of the conflict centered around a difference of opinion.
"I am totally for that everyone should have their own opinion, it's America, I understand and appreciate that," he said. "I also understand that every opinion I have is criticized and I totally get that. But, I am still allowed to have my own opinions."
Honor code initiatives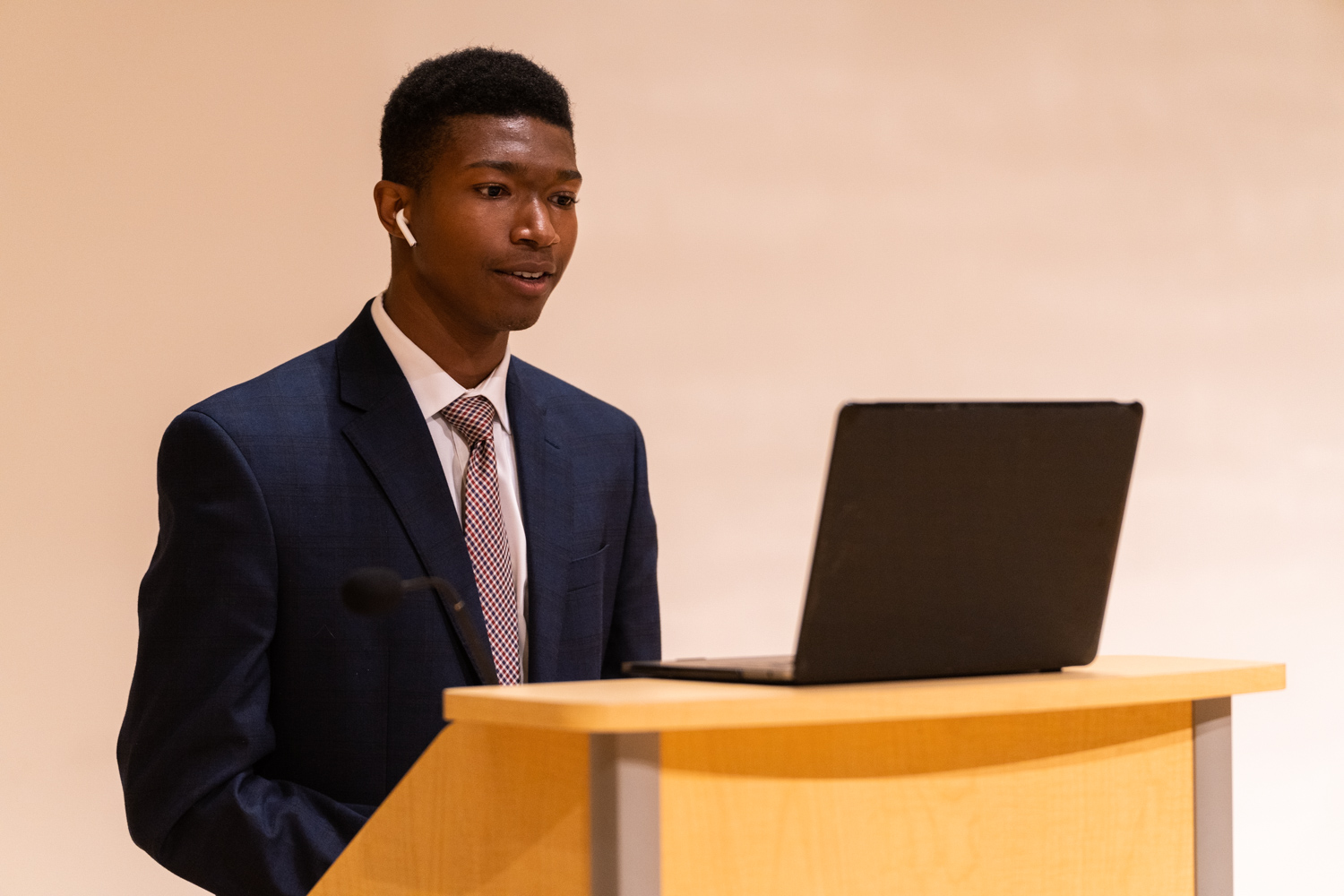 The Faculty Senate also discussed new honor code initiatives that are taking shape on campus.
Laurel Lynch, associate professor of professional practice at the Harris College Davies School of Communication Sciences & Disorders talked about the initiatives, which are focusing on making the code more visible on campus.
Lynch explained that the student relations committee will be placing honor code plaques in all academic buildings, the honor code will be included in the course catalogue, and it will be covered in student orientation and in the UNLF coursework during weeks one and seven.
"Perhaps the most exciting is the idea that SGA presidents each year will record a short video that will be played for new students," she said. "…We feel like we had some actionable things happen in the honor code this year."