COVID-19 protocols will be in place at TCU next fall, but its unclear what they will look like.
Earlier this semester, Chancellor Victor Boschini announced that TCU is planning on an in-person and on-campus experience for the fall.
The announcement was met with gratitude by students, but also questions on what the campus experience would look like.
Read more: TCU announces 'back to campus' plans for fall semester
Director of Emergency Management Sean Taylor said that there cannot be a definitive plan due to the constant changes of the pandemic.
"A lot can change between now and fall," said Taylor. "I do think that testing and having to be tested will still be around."
Taylor hopes that COVID-19 at-home tests will be more readily available, making testing easier and more accessible.
As of now, TCU plans to continue providing tests but has not said if they will require the COVID-19 vaccine.
Texas Gov. Greg Abbott issued an executive order last month that banned organizations that received public funding from mandating the vaccine, and Taylor said that may have made the universities decision for them.
"We would not be able to get grants and a lot of the other funding that we get from the government if we required it," said Taylor. "So that is basically off the table for us in the state of Texas for now."
Although the vaccination is not a requirement right now, it could be in the future and the topic has been discussed heavily. 
"If it were only my decision we would definitely require it," said Taylor.
At a faculty town hall in March, Boschini said that TCU was watching how other universities implement mandatory vaccines but had not made a decision yet.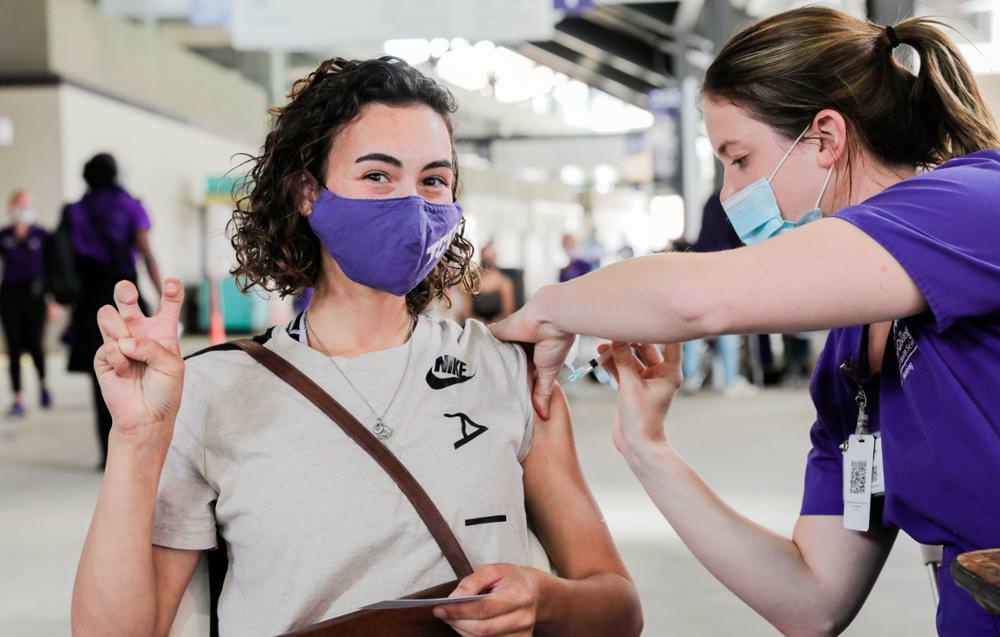 Regardless of what they decide, Taylor emphasized the importance of reporting off-campus vaccinations and the role it has on preparation for next semester.  
"If people have been vaccinated and they have not reported it to us, it really helps us plan for our public health measures if they let us know that they have," Taylor said.
Over 6,400 members of the campus community have reported receiving at least one dose of a COVID-19 vaccine, according to the university dashboard.
Boschini has said that TCU would need to reach at least 70 percent of vaccinated members for the university to achieve herd immunity. They are at roughly 53 percent Tuesday.