TCU's first-year leadership organization hosted an on-campus state fair to make the Campus Commons feel more like home during an unprecedented year.
Frog Aides, which is part of the Student Government Association (SGA), brought in multiple local businesses to showcase different aspects of Texas culture for its annual spring event.
Frog Aides is a first-year leadership organization that aims to teach students the importance of taking action and the impact actions have on the student body and community.
"Every year Frog Aides puts on a big spring event that is 100% determined by the first-year members of the cohort," said Wyatt Reiter, sophomore english and political science major and the leader of the general logistics group for the Frog Aides event. "This year they collectively decided to host a TCU State Fair. Their reasoning was they wanted to make TCU feel more like home during this crazy time."
The organization brought a Salsa Limon food truck, Hertz donuts, line dancing teachers, a caricature artist, an obstacle course, a mechanical bull and a longhorn, all of which were sourced from local Fort Worth businesses.
"We wanted to show off some of the really fun aspects of Texas culture while showing our support for local businesses," said Reiter.
Katie Harris, a sophomore strategic communication major, said her favorite activity was riding the mechanical bull.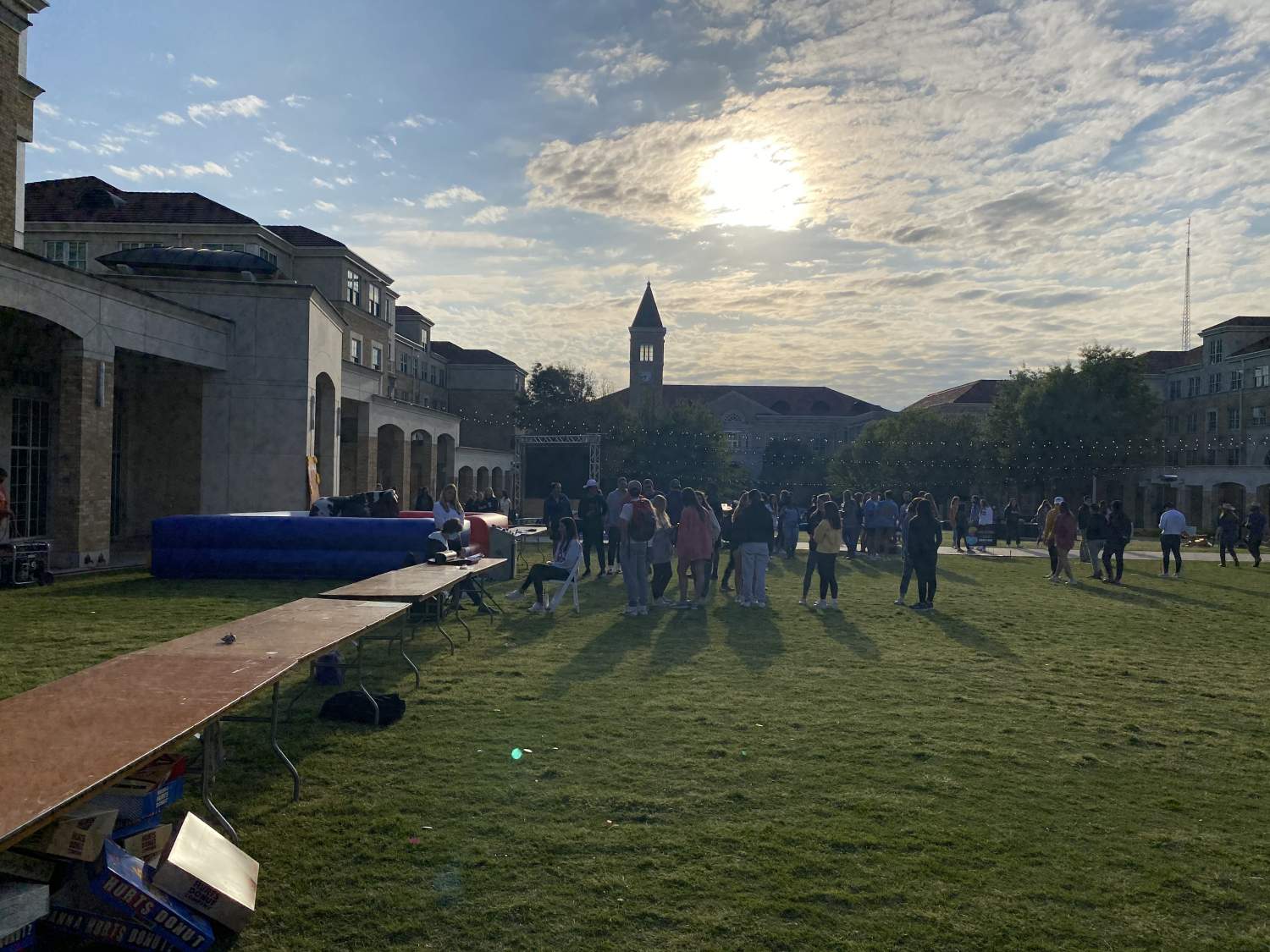 "Every time I see a mechanical bull I get really excited. They're so fun and I only ever see them when I'm in Texas," said Harris.
The event raised over $500 for DRC Solutions, a local charity that helps families within the Fort Worth community emerge from homelessness.