Junior Grace Collins scored two goals and goalie Lauren Kellett produced her second-straight shutout as No. 6 TCU Soccer defeated Colorado 2-0 on Thursday night to keep the Frogs undefeated to start the 2021 season.
"They're [Colorado] a hard-working team that was organized, but I thought that we were able to get on the front foot, have the ball, and were able to pass and create some goal-scoring opportunities out of that," TCU head coach Eric Bell said. "We made it hard on them, and they were never really able to recover out of that."
TCU struggled early in the first half against a high and tight pressure put on by the Buffaloes, as a spread-out Colorado center made it tough for the Frogs to get many scoring opportunities.
All the scoring TCU would need came in the 6th minute, though, as Collins took on two defenders, dribbling across the six and slipping a shot through the legs of the Colorado keeper to put TCU on the board.
Goalie Lauren Kellett was finally under fire approaching halftime, punching a shot just over the crossbar to keep the Buffaloes shut out at the half.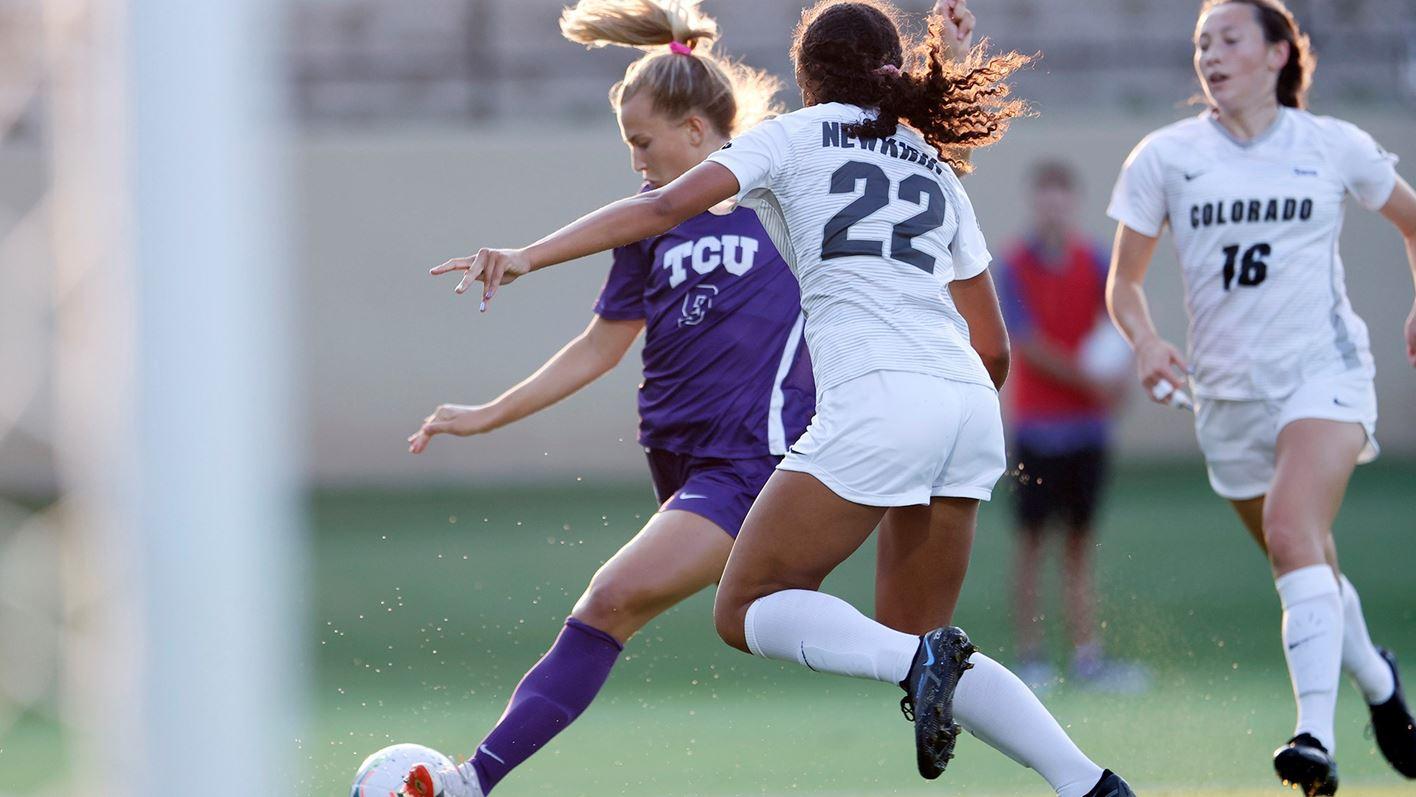 The Horned Frogs saw a lot of movement off the bench in the contest, with 20 players seeing the field in the second half alone.
"We are pretty deep, which we are thankful for," Bell said. "We are going to use our depth as long as they perform at a level that is commiserated to our successes."
TCU remained in control of the game throughout the second half, and Collins connected on her fifth goal of the season on a low shot from the top of the box to seal the victory.
"Right now we are playing really well," Bell said. "Hopefully, we can keep this formula going."
TCU kicks off a three-game road swing this Sunday, Sept. 5, against Pittsburgh. The match will be televised on ACCNX on ESPN+.