The Fort Worth Zoo supports conservation projects in more than 30 countries around the world and promotes international, national and local conservation efforts. This commitment has solidified the zoo as one of the best in the country.
Located off of South University Drive, the zoo was announced as USA Today's No. 1 Zoo in North America for 2020. This year, it took the No. 2 spot.
"Conservation is a series of management plans, opportunities and strategies that are put into place that alleviate pressures on species that are vulnerable," said Associate Professor of Environmental Science at TCU Victoria Bennett, who holds a doctorate in Ecology. "Conservation is an important part of zoos, as they provide a source of genetic diversity and preserve biodiversity."
The survival of species across the globe is threatened by habitat loss, climate change, pollution, disease and human interference. The Fort Worth Zoo strives to maintain animals under human care in hopes to help species in the wild.
"Conservation is one of our three cornerstone principles of the Zoo's mission," said the Fort Worth Zoo Communications Assistant Director Avery Elander. "The zoo focuses on connecting people to wildlife inside the zoo in hopes that they will feel more inspired to go out and help their counterparts in the wild."
Furthering human-animal connections drives the renovations of exhibits at the zoo. The goal of renovating exhibits is to increase the quality of life for animals and enhance the guest experience.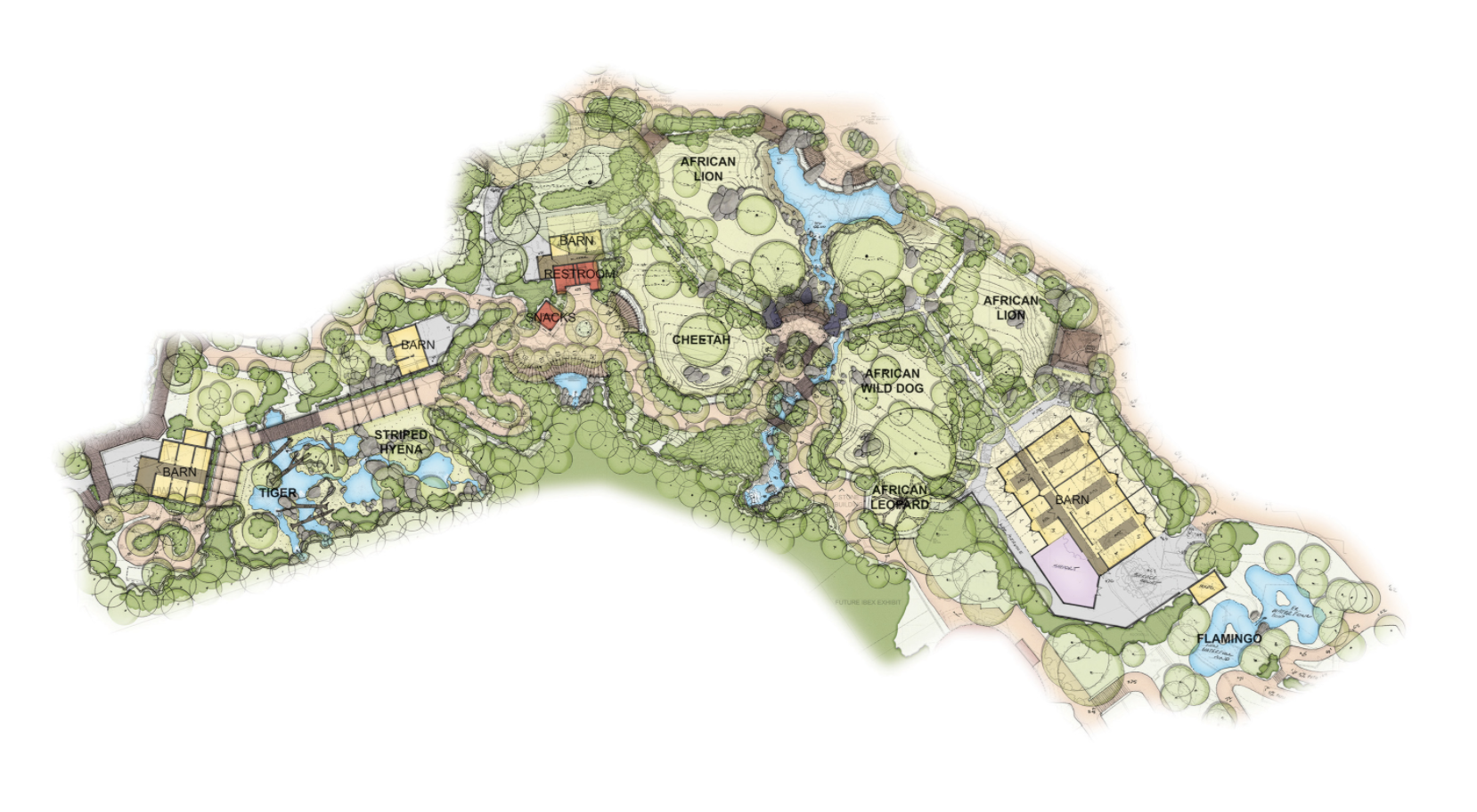 The newest renovation is a $100 million building and capital campaign called 'A Wilder Vision.' The project will take place in four phases and is currently on phase three: the construction of "Asian Predators & Hunters of Africa."
The construction includes expanding the original habitats and allowing for improved viewing of the big cats and predators that will call this exhibit home.
"The purpose of this project is to redesign and modernize the zoo and give animals more enriching habitats," said Fort Worth Zoo Outreach Supervisor Kelly Gant. "Enrichment is actions done by zoo staff to improve the quality of the animals' lives."
Elephant Springs, a fan favorite exhibit, was the second phase of 'A Wilder Vision.' Completed earlier this year, the exhibit tripled its original size, expanded the yards and added new water features to increase enrichment opportunities. The renovation of this exhibit will allow the Fort Worth Zoo to continue its leadership in elephant conservation.
'A Wilder Vision' is scheduled to be completed by 2025 after completing the final phase, "Forests & Jungles."
The Fort Worth Zoo is expanding its exhibits to connect visitors with the wild beauty of the animals in hopes to encourage visitors to play their own role in conservation.