The Social Impact Design Challenge, hosted by the IdeaFactory, helped expand student ideas for social change ranging from enhancing agriculture in Rwanda to after-school care for students with disabilities in Tarrant County.
The competition was held in November and offered students an opportunity to receive feedback from professional judges and earn rewards for their ideas.
"The majority of IdeaFactory's budget goes towards investing in students' projects," said Reese Brown, the human center design academy coordinator at IdeaFactory.
Cedric James, the associate director of IdeaFactory, started the competition five years ago. He created the challenge to encourage students to dig into issues around them that could produce social innovation.
In past years, some ideas have revolved around gender equality, food resources, supply chain issues and clean water sources for low-income communities.
This year, students tackled issues such as disabilities, homelessness and transportation access.
The winners of 2021's competition were Jakayla Dixon; Peter Donaldson and Charlie Newsome; Jean Lambert Niyomugaba; Serena Nguyen, Cynthia Nagano and Andy Mendez.
Students with disabilities in Tarrant County
Jakayla Dixon, a junior economics and political science double major, received $1,000 and first place for a plan that helped with childcare for children with disabilities.
Parents of children with disabilities had significantly higher levels of cortisol, the stress hormone, and CRP, a biomarker linked to diseases such as cancer, diabetes and heart disease, according to a study done by the National Library of Medicine.
Dixon's short-term mission is to host monthly respite nights for families and caregivers of students with disabilities in Tarrant County. Her long-term goal is to partner with local school districts to implement an after-school care program for students with disabilities.
"A major piece of my first steps was to research and talk with local families," said Dixon.
She connected with many parents and caretakers of students with disabilities from KinderFrogs and the Jane Justin School to discuss what care looked like for their families. Dixon also worked with program leaders at Ability Connection, a Dallas non-profit organization that serves people with developmental disabilities.
As a member of the Chancellor's Leadership Program (CLP), Dixon was tasked with creating a social change project. Dixon learned about the Social Impact Design Challenge from Dr. Stacy Grau, co-director of the IdeaFactory, when she spoke at a CLP event.
"We learned from Dr. Grau how to develop our social change projects using the design thinking model which is a major component of what IdeaFactory does," said Dixon. "I knew that the competition would help me expand my idea."
Dixon said that she was extremely excited on the day of the competition.
"It was truly an honor to be a part of an event where everyone was focused on innovating and rethinking solutions to issues that plague our campus and community," she said. "You could tell that all the judges, competitors, and organizers all had a vested interest in creating a better community."
Dixon said the prize money will help her in her next step, which is to plan a respite night for families and caretakers of students with disabilities this spring.
Bingo in the Park
Second place went to Peter Donaldson, a senior political science and international Spanish major, and Charlie Newsome, a senior political science and sociology major, who presented a plan for students to eat breakfast and socialize with homeless and low-income people every Friday.
The group's idea, known as Bingo in the Park, is an on-campus group that encourages people to build relationships with people who are homeless in the community.
According to the Tarrant County Homeless Coalition, approximately 3,824 people are living on the street or in shelters in the community.
Donaldson said that every Friday morning a group of TCU students will meet at a park with homeless and low-income individuals to eat donuts, have meaningful conversations and play bingo.
"Our mission is to make our friends feel known, loved and that they have people in their lives who will consistently show up," said Donaldson.
Bingo in the Park is recruiting more TCU members to join their mission.
Donaldson and Newsome plan to expand Bingo in the Park to other college campuses in the area with the funding they received from the competition.
Niyo Farms
Jean Lambert Niyomugaba, a sophomore pre-business major from Rwanda, placed third in the competition for his mission to make farming more lucrative for Rwandans.
Niyomugaba spent his summer in Crowley, Texas, researching how to improve farm quality so he could share his methods when he returned to his homeland.
Niyomugaba observed that a few reasons many Rwanda farms are not successful included not planting on time, problems with storage facilities and issues with monetization.
Over 50% of the total surface of the country is fertile land, according to the Borgen Project. However, the country faces issues with soil erosion, population pressure, and water pollution which prohibit the agricultural sector from growing.
During the summer, Niyomugaba started his own farm, known as Niyo Farms, in order to share his findings with local farmers. He used the same tools, crops and wildlife as other farms in the village.
However, he made some changes to Niyo Farms.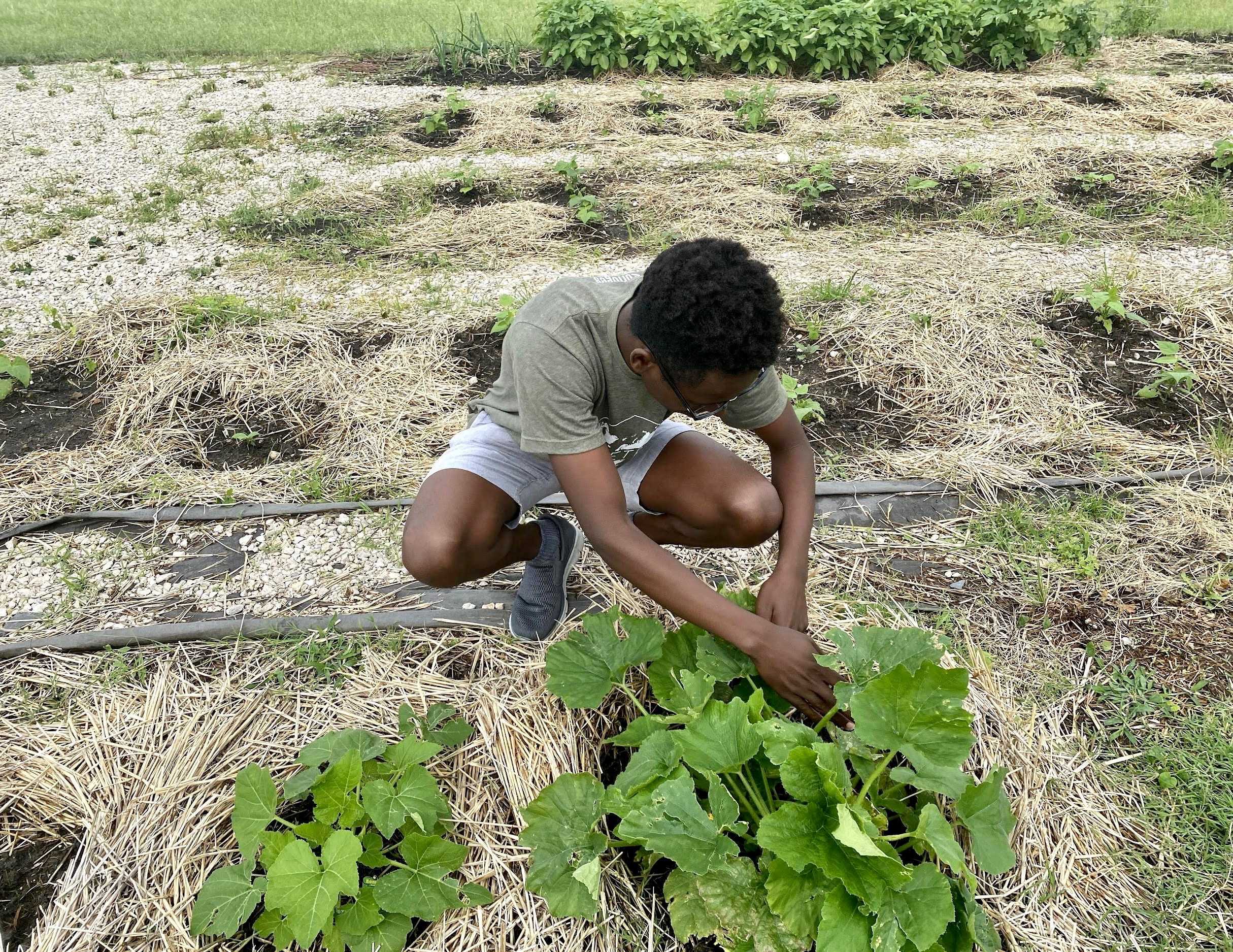 "I made sure weeds were pulled, everything was planted on time, enough water was used, and had better seed spacing," said Niyomugaba. "The results were shockingly amazing."
Niyomugaba decided to pitch his idea at the Social Impact Design Challenge for the sake of mentorship and advice. He had worked with the IdeaFactory before, so he thought this competition would take his idea to the next level.
"On the day of the competition, I was very excited," said Niyomugaba. "I knew how this would benefit my community."
As the third place winner, Niyomugaba walked away with $500 to help expand Niyo Farms.
His next step is to travel home to Rwanda and share his findings with local farmers.
"I would like to train them on how to implement the principles that I developed at Niyo Farms," said Niyomugaba. "My formula will help them harvest more."
After college, he hopes to purchase a large storage facility in Rwanda and continue to educate local farmers in order to improve the lucrativeness of farming in Rwanda.
Transportation access in Fort Worth
Fourth place was awarded to Serena Nguyen, a junior supply and value chain management major, and her teammates Cynthia Nagano and Andy Mendez for an idea regarding transportation access for marginalized communities in Fort Worth.
Their idea started as a project requirement for the BNSF Neeley Leadership Program, but the team found that they were passionate about finding a solution for the issue.
Dr. Stacy Grau, the co-director of IdeaFactory and one of Nguyen's professors, encouraged the team to enter the Social Impact Design Challenge.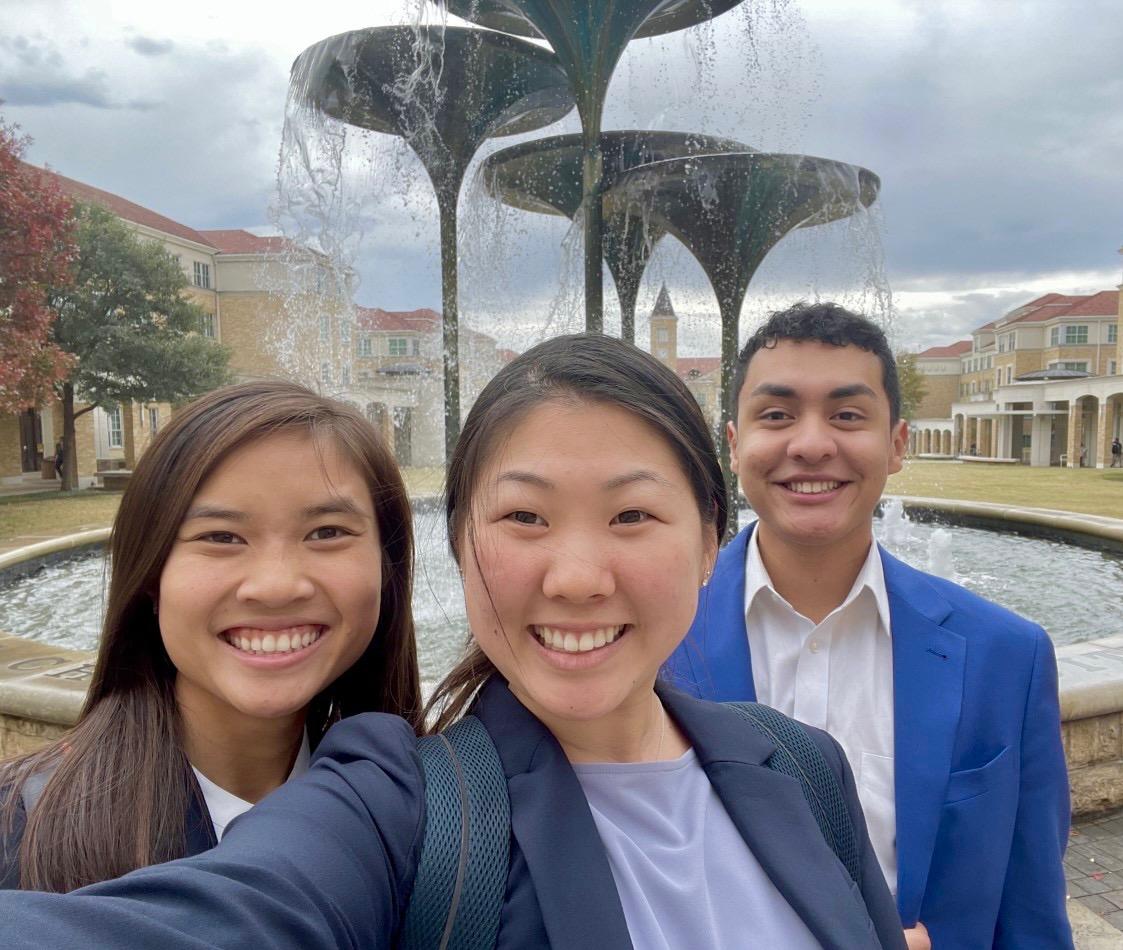 In the first few months of their research, the team connected with vice presidents from Trinity Metro and representatives from United Way Tarrant County to learn more about transportation in Fort Worth.
Other large cities in Texas such as Dallas, Houston and Austin dedicate a full cent of sales tax to mass transit.
The city of Fort Worth dedicates a half cent of sales tax to mass transit, and the other half cent goes to what is known as the Crime Control and Prevention District (CCPD).
This budget allocation restricts funding for transportation access in Fort Worth.
The group is still in the early stages of their work, but their next step is to select a specific neighborhood in Fort Worth to advocate better transportation access. They plan to connect with the people from their chosen neighborhood by riding buses, trains and other forms of public transportation.
Nguyen said the funding her team received for fourth place will help them to narrow the scope of their project so they can begin to find potential solutions for the social issue.
"At the end of the day, we just want to help the people of Fort Worth," said Nguyen. "We believe bridging the gap in the transportation sector will help us achieve that goal."