A student-run mental health organization has found a new way to put a smile on students' faces.
After losing a friend and lacrosse teammate, Chad Harrell, to suicide in the summer of 2017, junior marketing major, Jackson Donaldson, began to question why mental health was so challenging to talk about.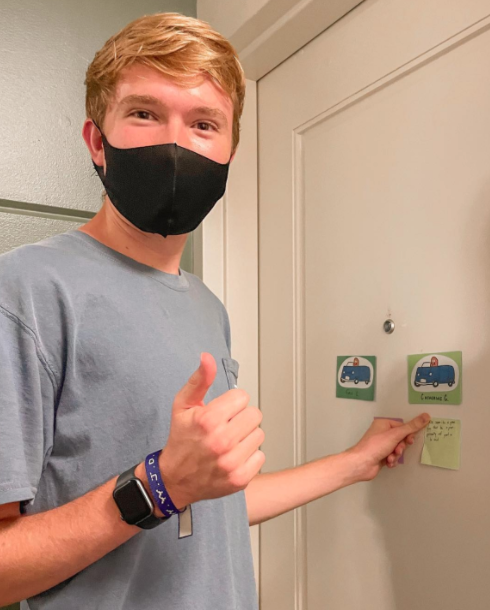 "I realized when you talk about mental health too much, you glorify it," Donaldson said. "But, when you don't talk about it at all, you do nothing. So, there is a very weird gray area of how much you should or shouldn't talk about it."
Donaldson said he wanted a solution in dealing with this gray area.
"I saw the solution as not necessarily talking about mental health, but making people feel welcome and cared for in a sense of community," said Donaldson. He said that isolation strikes people at different times in their lives, whether it is triggered by COVID-19 or a summer away from friends.
During his sophomore year of high school in the small town of Leewood, KS, Donaldson decided to create his very own organization. He would later bring his message of spreading positivity to TCU as a first-year student.
Donaldson's organization is known as Impact of Words, whose mission is to "spread small acts of kindness and aid students by fostering a caring community and making a positive change at TCU."
"People need this right now," Donaldson said.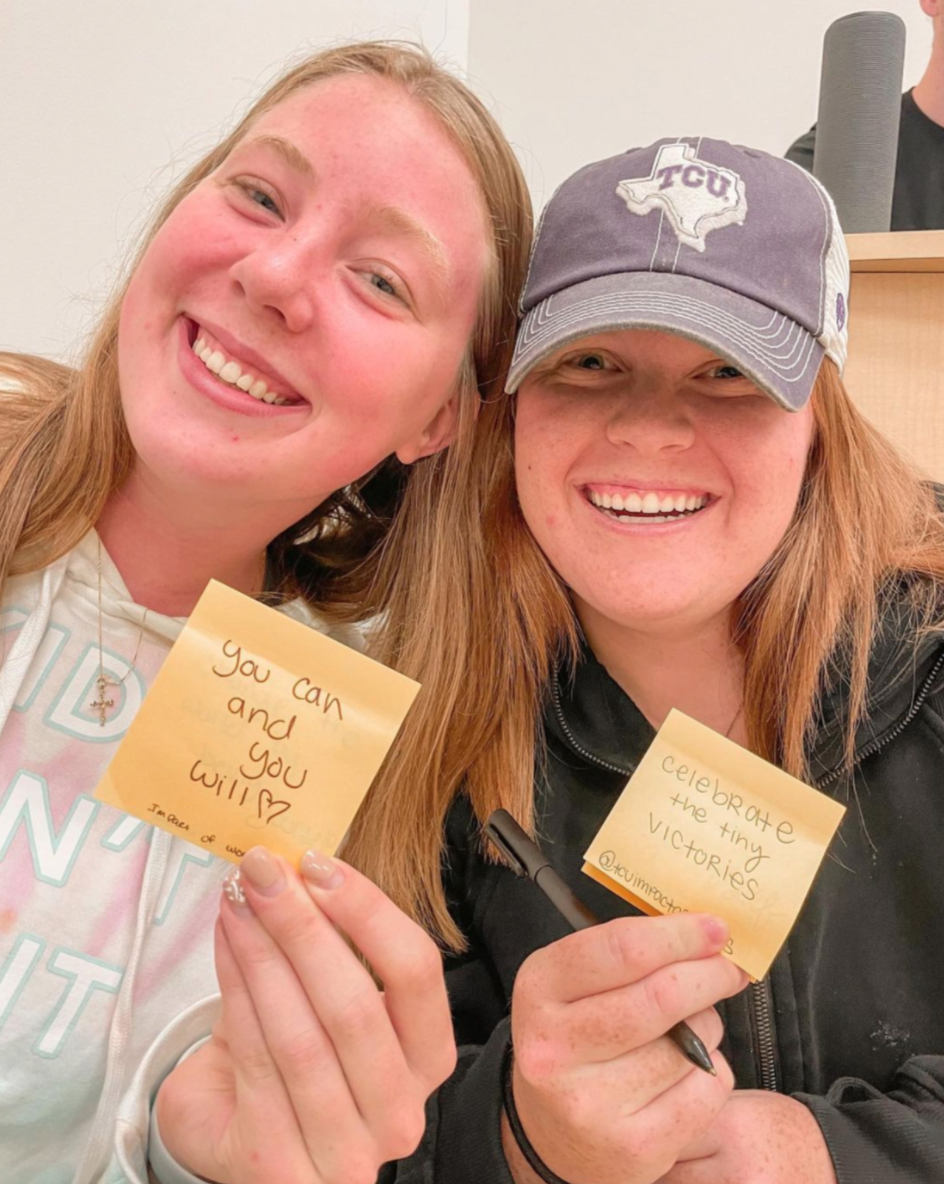 It did not take long to see growth. Just two years down the road, the organization has grown to over 150 members.
Nicole Hay, a first-year pre-business major, said she loves getting to see the notes on the doors and walls of her own dorm. "It's really cool to be able to see the impact that this organization's work is having."
"What we're saying matters," said Donaldson. He said that the sticky notes are just a means of delivering that message.
In addition to writing sticky notes, members raise money for mental health organizations and help educate the student population on mental health. This year, members are also planning the first mental health week beginning Feb. 21.
Impact of Words meets every Tuesday night from 6:30-7:30 p.m. on the second floor of the Brown-Lupton University Union.
For more information on mental health or to schedule an appointment, students can visit the TCU's Counseling and Mental Health Center.