Members of the TCU community packed the Schollmaier Arena on March 31st to support the Special Olympics Club at TCU basketball team.
The basketball game was a fundraising event for the team to attend the 2022 Special Olympics USA Games this June in Orlando, Florida.
Special Olympics Texas suggested that the club apply for the games. After submitting a video of the team scrimmaging against each other, they were selected to attend.
Beta Theta Pi and Delta Gamma worked together to help raise over $7,500 and draw over 200 people to attend the game.
The team is composed of four partners from Beta Theta Pi, six special needs athletes and two coaches.
The TCU men's and women's basketball teams as well as TCU Elite Dance came to support the team and its goal of spreading awareness for inclusion on campus.
But the team couldn't have gotten where it is today without the support of family, friends and the TCU community.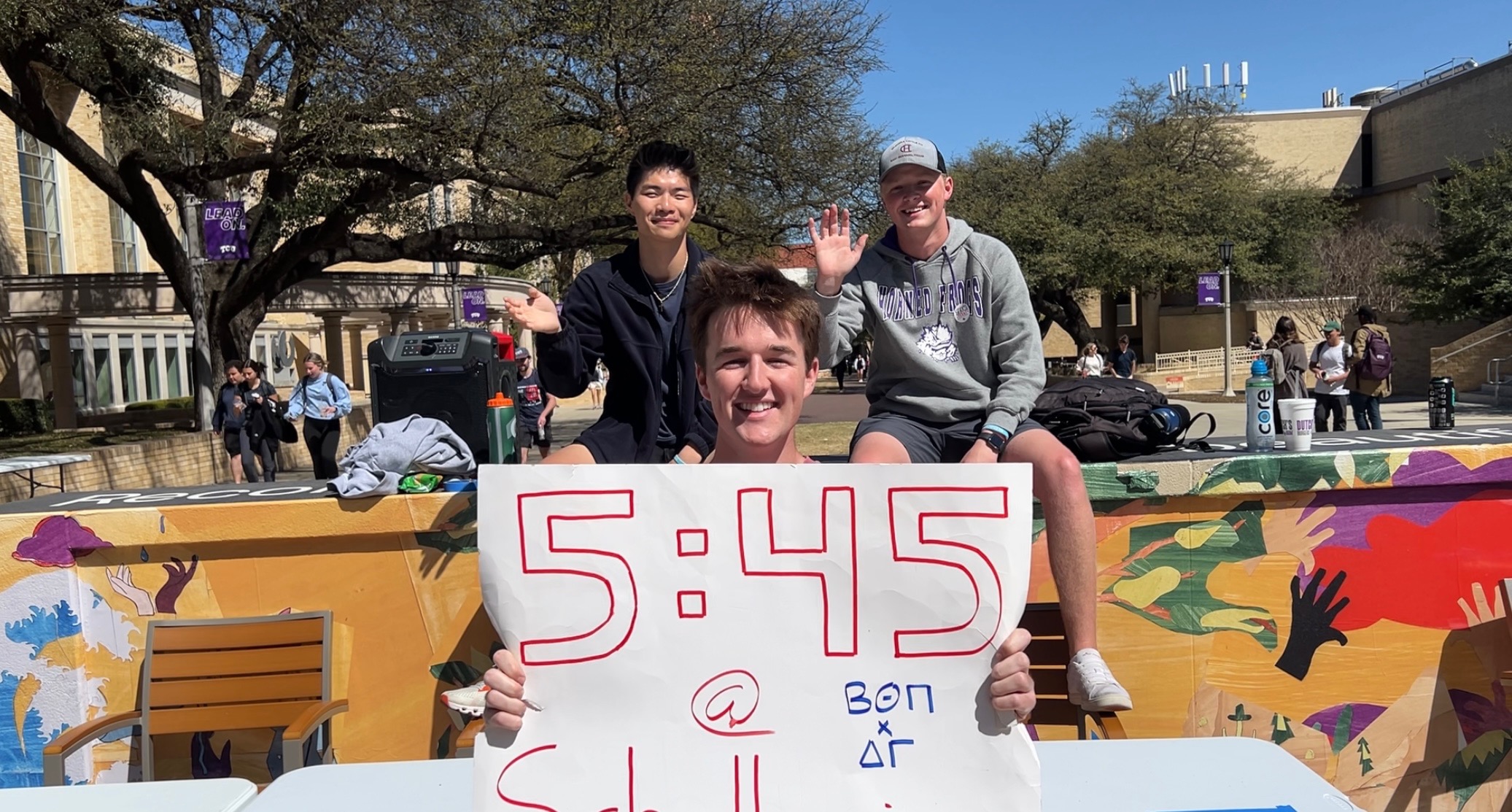 "It's just amazing that TCU has embraced us and really made everyone feel welcomed," said Thomas Lecy, a junior finance major and founder of the program.
Lecy started the initiative in 2019 after being impacted by a similar program throughout high school. 
"All of the support has been insane," said Lecy. "People with and without disabilities are a lot more alike than we are different. We all want to feel included and feel loved and supported, and that's what we try to do every day."
Lecy has gained much from being a part of the team. As the students inspire the athletes, the athletes also inspire them.
"We all deserve to feel loved and respected for who we are deep down," Lecy said.
Team member and supply chain major Will Schoen, inspired by his younger brother with special needs, wanted to become more involved with similar members of the Fort Worth community. Unified games presented the perfect opportunity.
"This is an experience that they will remember for the rest of their lives," Schoen said.
The team has dedicated months of hard work and preparation to get where they are, focusing on building confidence and chemistry among the players.
They held Monday night games and Thursday night practices at the University Recreation Center. After traveling to a training camp in San Antonio, Texas from March 4 through March 7, the team is finally ready for Orlando.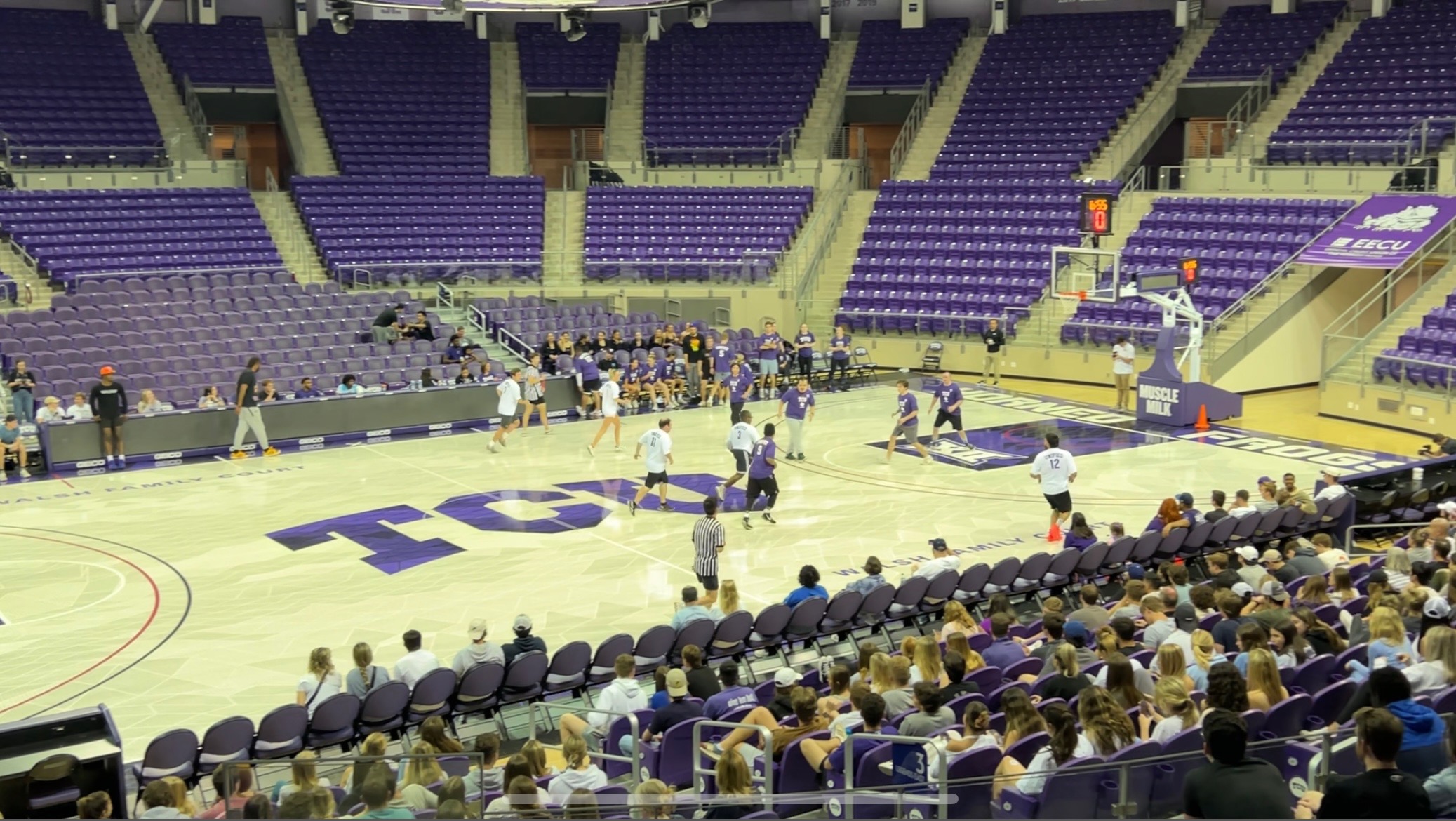 Although the team has their eyes on a gold medal, some dreams have already come true for the athletes – all in the Schollmaier Arena.
"I've always wanted to be a Horned Frog," said athlete Avant Reed.
The athletes continue to inspire those around them with what they have learned.
"No matter who you are, where you come from, what skin color you are, no matter what race you are, you could do anything," said veteran athlete Thomas Parks. "Nobody will stop you. The only person to stop you is yourself."
Parks has come a long way. When he was younger, he faced difficulty pronouncing phrases and communicating with others. Now, he has broken through those barriers and exceeded expectations. He has become one of the team's greatest assets and leaves an important message for all to hear.
"If you keep going, keep going. Don't give up on anything, inspire others, motivate others, tell your story and never give up," Parks said.  
The 2022 Special Olympics will air live on ESPN.
**This article was updated for accuracy on April 12.