TCU fashion merchandising program to present 'FORT WORTH FASHION' at fashion week
TCU's fashion merchandising program is presenting "FORT WORTH FASHION" at Fort Worth Fashion Week on Thursday.
The opportunity gives fashion students a peek into industry operations.
"I am thrilled to volunteer and be involved in Fort Worth Fashion Week because I get to gain a hands-on experience on what it's like working in the industry," said Kendall Downes, junior fashion merchandising major.
Hannah Potter, also a junior fashion merchandising major, is excited to see a mock-up of her designs on display during FWFW.
"This Thursday, I will be attending a Fort Worth Fashion Week event featuring my NASCAR-inspired collection I completed last spring for Leslie Browning-Samoni's Fashion Drawing Class," said Potter. "I will forever be grateful for the memories and knowledge TCU fashion merchandising has given me throughout the years."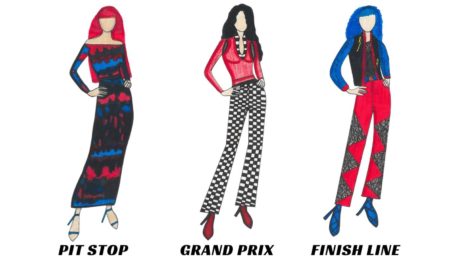 The free event is hosted by Justin Anderson, Neeley School of Business alumnus, at South Main Micro Park. It will include an afterparty with live music and refreshments.
The collections will showcase "fashion merchandising students' creative work representative of what Fort Worth Fashion means to them and reflecting their interpretation of fashion as art," Anderson said.
Fort Worth Fashion Week is diversifying its collections this year, said FWFW Creative Director Phillip Maximilian.
"We are incorporating more fashion shows and styles into our events," said Maximilian. "We have fashion shows every day of the week, from couture to vintage, western, sustainable, athleisure, and menswear. We also incorporated more designers, clothing brands, retailers, models, fashion photographers, and fashion overall."
FWFW kicked off its second week of events on Monday, Sept. 19.