What We're Reading: Chicago building explosion, Hurricane Fiona hits Puerto Rico
Puerto Rico left devastated following Hurricane Fiona
Individuals in the Turks and Caicos islands are under distress as Hurricane Fiona assaults the islands with winds and "torrential rain," according to CNN.
With major dangers in sight, officials have put into effect a shelter-in-place advisory until conditions improve. The hurricane is forecast to move away from the area on Wednesday.
The storm has killed five and left many of Puerto Rico's 3.1 million residents without power or running water. Residents in the nearby Dominican Republic fear as the hurricane moves West. 
Teachers in Seattle reach agreement following strike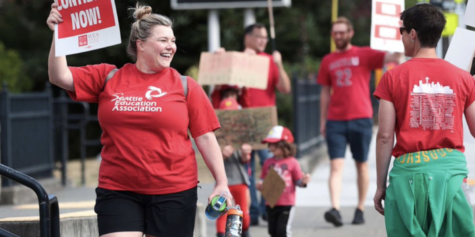 Teachers in Seattle, WA have recently approved a three-year contract after being on strike since Sept. 7, according to ABC News.
Parents were left outraged as the school year was delayed by five days about 49,000 students remained at home.
Aspects of the new contract that benefit the instructors include a salary increase in each of the next three years, due to economic problems caused by inflation. These salary increases will cost the school district upwards of $200 million over the next three years.
41-year-old Adnan Syed released after serving 23 years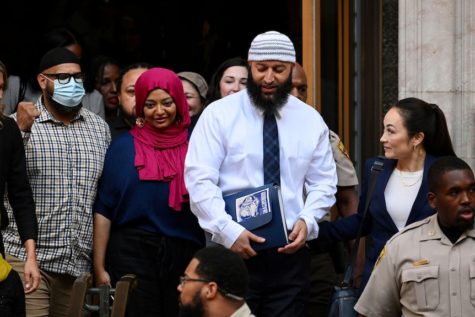 Adam Syed, who was accused of the murder of Hae Min Lee, has been released after 23 years, according to Sarah Koenig's podcast, Serial.
Syed had been serving a life sentence after being convicted in 1999. The vacation of Syed conviction comes as the state of Baltimore, "no longer has confidence in the integrity of the conviction," as new information about alternative suspects has been brought to the table.
While many support the decision to reverse the life sentence placed upon Syed, Lee's brother, Young, explained that he is not content with the decision as it still has yet to be solved.
Chicago building explosion Tuesday
Tuesday, firefighters responded to an explosion in downtown Chicago, according to Reuters. Ten ambulances arrived at the scene. EMT's and firefighters found numerous individuals in critical condition and quickly rushed them to nearby hospitals.
The explosion released massive amounts of rubble toward a nearby bus. Eight people were transported to the hospital due to injuries.
In addition to the distress caused on the street, both the building that exploded and the adjacent apartments were evacuated so authorities could evaluate the situation. While firefighters and police were on the scene, officials from the Bureau of Alcohol Tobacco and Firearms were called as well. No further information has been released.