Proposal to lower graduation requirements goes to Faculty Senate for review
The Faculty Senate Executive Committee plan to discuss a proposal that would reduce the minimum number of hours required for graduation during their monthly meeting with the Provost on Thursday.   
The measure was discussed at the Undergraduate Council meeting last Friday, but after debating the changes, the council opted to seek input from the Faculty Senate.
The provost office has recommended reducing the required number of upper division and residency hours for undergraduate students. The measure was endorsed by administrators, including Dr. Annorah Moorman, Dr. Heath Einstein, Dr. David Allen and Dr. Theresa Gaul, who said the change would help transfer students who are unable to graduate on time with current requirements. 
The Faculty Senate represents faculty from every college at TCU. The chair of the Faculty Senate is Dr. Jill Havens, a senior instructor and director of British and postcolonial studies. The Faculty Senate meets regularly to form resolutions to various issues concerning the university, including graduation requirements. They typically meet on the first Thursday of every month during the academic year. 
The Ad Hoc Committee on Academic Progression met throughout the summer to formulate the proposal that would make it easier for transfer students to graduate on time and hopefully increase retention rates among transfer students. The committee suggested lowering graduation requirements, which the provost office proposed to the undergraduate council in October.
Havens, who was a member of the committee over the summer, said retention rates among transfers was a large reason for discussions of a solution.
"Initially it was 'why are we having students who, and specifically transfer students, why aren't they finishing?'" Havens said. "A lot of it is driven by retention rates."
For first-year students at TCU, the average retention rate after their first year over the last decade is 90.9%. However, the average retention rate for transfer students after their first year over that same time period is 80.61%, according to TCU Institutional Research.
There are a few reasons retention rates are lower for transfer students than first-year students, but the two main reasons that concern Havens are the cost of TCU and the culture built on campus with first-year students.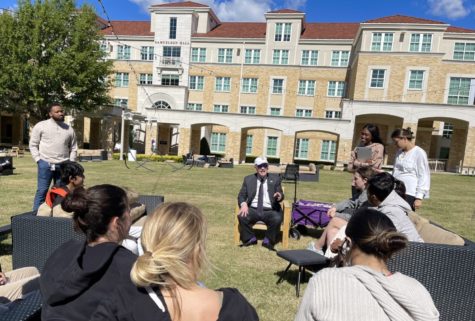 The cost of TCU's tuition is not getting any cheaper. TCU students received an email on Monday from Chancellor Victor Boschini informing students that there will be a 6% tuition increase for full time undergraduate students in the 2023-2024 academic year.