Baby elephant from the Fort Worth Zoo picks Super Bowl winner
Las Vegas oddsmakers are banking on the Philadelphia Eagles to win Sunday's Super Bowl.
Brazos, an Asian elephant calf at the Fort Worth Zoo, agrees. The 15-month-old charged at two cardboard footballs, painted with team logos. He preferred the Eagles to the Kansas City Chiefs.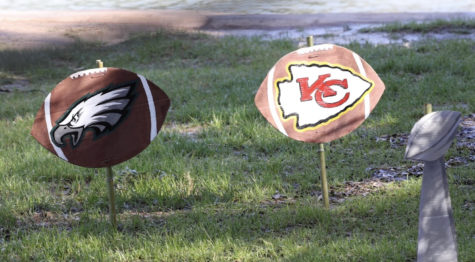 "The footballs were situated on the opposite side of the yard from where he first entered," said Avery Elander, a zoo spokesperson. "It took him a few minutes to realize something new was in his habitat. But once he saw them, it was on!"
While it was all in fun, Elander said, this exercise was an enrichment activity that enhanced the calf's quality of life. It was psychologically stimulating by changing the routine in his environment.
Brazos is the fourth Asian elephant born at the Fort Worth Zoo in the past 112 years. His mother Bluebonnet and father Romeo are part of a family of eight in the Elephant Springs habitat that opened in 2021. The zoo's conservation program includes Asian elephants, which were declared endangered in 1976. With about 30,000-40,000 currently left in the wild, their numbers continue to decline.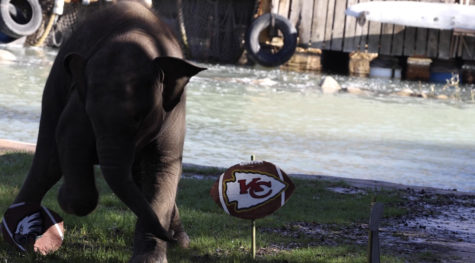 Brazos's 52-year-old grandmother Rasha was the zoo's first "prognosticating pachyderm," said Elander. Rasha originated the zoo's tradition of animal predictions 25 years ago and claims bragging rights to a record of 10 successful Super Bowl picks.
Her daughter Bluebonnet has never tried to predict game outcomes.
Brazos tagged last year's winning team, the Los Angeles Rams, in his first prophetic attempt, said Elander. The zoo hopes that he will start a new Super Bowl prediction record to equal his grandmother's.

Video courtesy of the Fort Worth Zoo