What we're reading: UFOs shot down, Georgia election investigation and more
UFOs shot down over Alaska, Michigan, Canada
President Biden ordered another unidentified flying object be shot down Sunday, according to Fox News.
Our national security and safety is always a top priority. I've been in contact with the federal government and our partners who were tracking an object near our airspace. I'm glad to report it has been swiftly, safely, and securely taken down. The @MINationalGuard stands ready.

— Governor Gretchen Whitmer (@GovWhitmer) February 12, 2023
The object was flying at 20,000 feet over Lake Huron, Michigan when an F-22 shot it down using an AIM-9X missile.
In a statement released by Lt. Col. César Santiago, "The location chosen for this shoot-down afforded us the opportunity to avoid impact to people on the ground while improving chances for debris recovery. There are no indications of any civilians hurt or otherwise affected."
This is the third object that was shot down over U.S. and Canada in the last three days. An object flying over Alaska was shot down Friday and another one flying over Canada was shot down Saturday, according to CBS News.
New Mexico State University suspends basketball after hazing allegations
New Mexico State University suspended the men's basketball program indefinitely after allegations of hazing were reported, according to CNN. 
The coaches and staff were placed on paid administrative leave while the investigation is being conducted. 
The team was in California preparing for a game against California Baptist when the decision was made, according to Fox News. 
When the team returned back to campus they met with university personnel that were specially trained to conduct investigations into these kinds of matters. "Hazing is a despicable act. It humiliates and degrades someone and has the potential to cause physical and emotional harm, or even death," NMSU Chancellor Dan Arvizu said.
— NM State MBB (@NMStateMBB) February 11, 2023
The university did say that this event was not related to a deadly November shooting that involved power forward Mike Peake, according to CNN.
The university has not shared any details on the alleged hazing incidents or the names of those accused of participating.
Kentucky receives first newborn in 'baby box'
Kentucky received its first anonymously surrendered infant at one of its Safe Haven Baby Box locations.
The baby was surrendered sometime last week at a fire station in Bowling Green, KY. Firefighters were able to respond within 90 seconds, according to the Associated Press.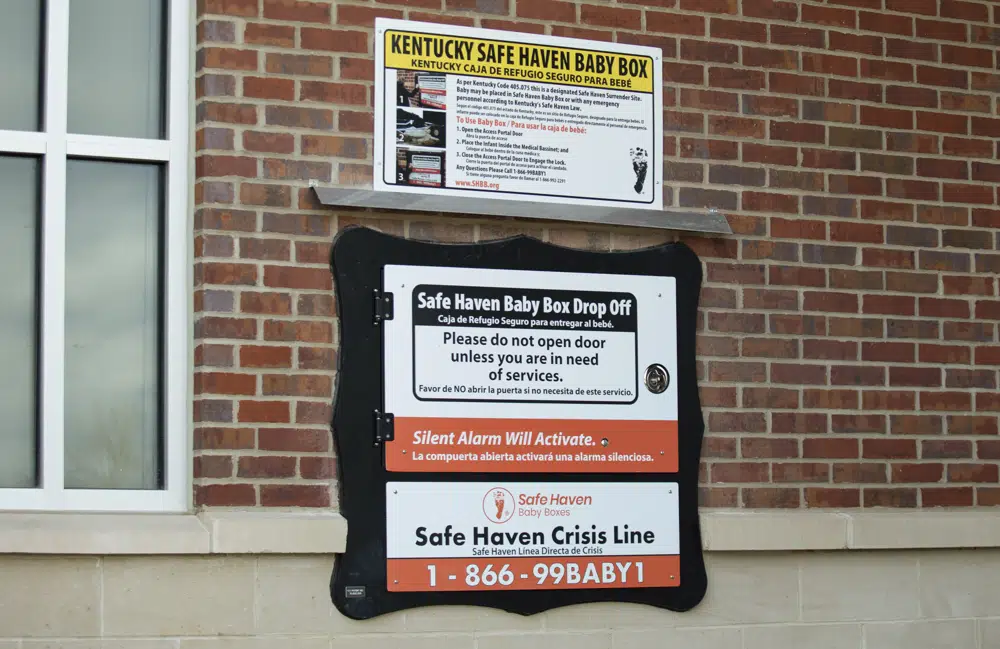 "This child that was surrendered here was not abandoned. This child was legally, safely, anonymously and lovingly placed inside of the Safe Haven Baby Box," Safe Haven Baby Boxes founder and CEO Monica Kelsey said. 
Kentucky Gov. Andy Beshear signed a law in 2021 approving the use of baby boxes for children less than 30 days old. 
Kentucky has 16 baby box locations that are required to be placed at fire stations, police stations or hospitals that are staffed 24 hours a day.  
With over 130 box locations, this is the 24th infant to be surrendered since the program's inception. 
Judge set to release parts of a report on 2020 election
A Georgia judge ruled that portions of a Fulton County grand jury report on possible interference in the 2020 election be released later this week, according to NBC News.
"The report's introduction and conclusion, as well as a section in which the grand jurors expressed concerns that some witnesses may have lied under oath, will be released," Fulton County Superior Court Judge, Robert McBurney said. 
The decision by McBurney came three weeks later after hearing arguments from District Attorney Dani Willis' office arguing against the report being published, according to NPR.
The report took seven months of work and included interviews from 75 witnesses including Georgia Gov. Brian Kemp and former Trump attorney Rudy Giuliani, according to CNN. 
In his findings Judge McBurney wrote "The report includes a roster of who should (or should not) be indicted, and for what, in relation to the conduct (and aftermath) of the 2020 general election in Georgia," according to The New York Times.