What we're reading: fatal helicopter crash, El Paso mall shooting and more
Two dead in Alabama Black Hawk helicopter crash
A Black Hawk helicopter from the Tennessee National Guard crashed near Harvest, Alabama on Wednesday, killing two crew members, the Associated Press said.
Watch a security camera capture the moment here. 
The two crew members were participating in a flight-training mission when they crashed, releasing a plume of black smoke into the air.
"My heart hurts for those who lost their lives in this tragic incident and for their families as they learn of this news," said Alabama's 5th District Representative Dale Strong.
According to the Associated Press, this is the fourth Black Hawk helicopter crash since 2020, resulting in a combined seven deaths.
"The Guardsmen who lost their lives will be remembered as heroes," Alabama Governor Kay Ivey said. "The people in Alabama stand with our neighbors in Tennessee."
Miracle in Turkey – teenage girl rescued from rubble after ten days
More than 10 days after the horrific 7.8 magnitude earthquake struck Turkey and Syria, a teenage girl was pulled from the rubble alive, said NBC News.
17-year-old Aleyna Olmez was transported to Ankara by plane to receive medical treatment.
Although Olmez was found alive, reports of rescues are becoming less frequent.
According to Turkish authorities, "the death toll from the deadliest earthquake in Turkey's modern history has risen to 36,187." Thousands more have died in Syria.
A spokesperson for the United Nations Office for the Coordination of Humanitarian Affairs told reporters that 119 U.N. trucks have gone through the Bab al-Salam crossings to bring aid to citizens.
"The aid comprised of food, essential medicine, tents, other shelter items and cholera testing kits," NBC News said.
1 dead, 3 injured after shooting at El Paso mall, same site of mass shooting in 2019
A shooting at a mall in El Paso, Texas on Wednesday night killed 1 and injured 3, according to CNN. 
The mall sits next to a Walmart where 23 were killed and many more were left injured as a result of a 2019 shooting.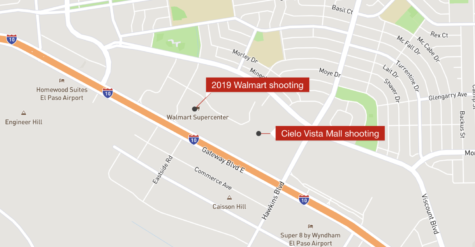 Robert Gonzalez, a mall employee, was also present at the 2019 Walmart shooting.
"I was working the last time this happened with the Walmart shooting so it just brought back bad memories," Gonzalez said.
Interim El Paso Police Chief Peter Pacillas said, "two people, both male, were taken into custody after the gunfire at Cielo Vista mall."
According to the Gun Violence Archive, there have been more than 70 mass shootings in 2023.
A New Jersey high school starts school 35 minutes later to improve attendance and focus
A New Jersey high school will start 35 minutes later than years prior, according to FOX News.
Ridgewood High School principal, Jeff Nihuys, said "in making this change to start school 35 minutes later, we are listening to science, supporting our students and setting them up for increased academic success."
Nihyus added that the later start time will increase attendance rates and focus in first period classes, as well as decrease tardiness.
The American Academy of Sleep Medicine said that teenagers should sleep 8-10 hours per 24 hours.
Ridgewood community members, students and parents support this change. One parent said, "don't be surprised that, in a few years, all high schools are doing this."
The change will take effect after the 2023-2024 school year, FOX News said.