TCU Impact of Words celebrates National Random Acts of Kindness Day
February 17th is National Random Acts of Kindness Day. TCU students are reminded to spread kindness today and everyday by the student organization Impact of Words.
The National Random Acts of Kindness Foundation has been celebrating this day since 1995 and today serves as a day "dedicated for doing good deeds for others," according to USA TODAY.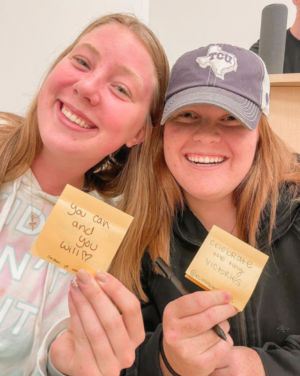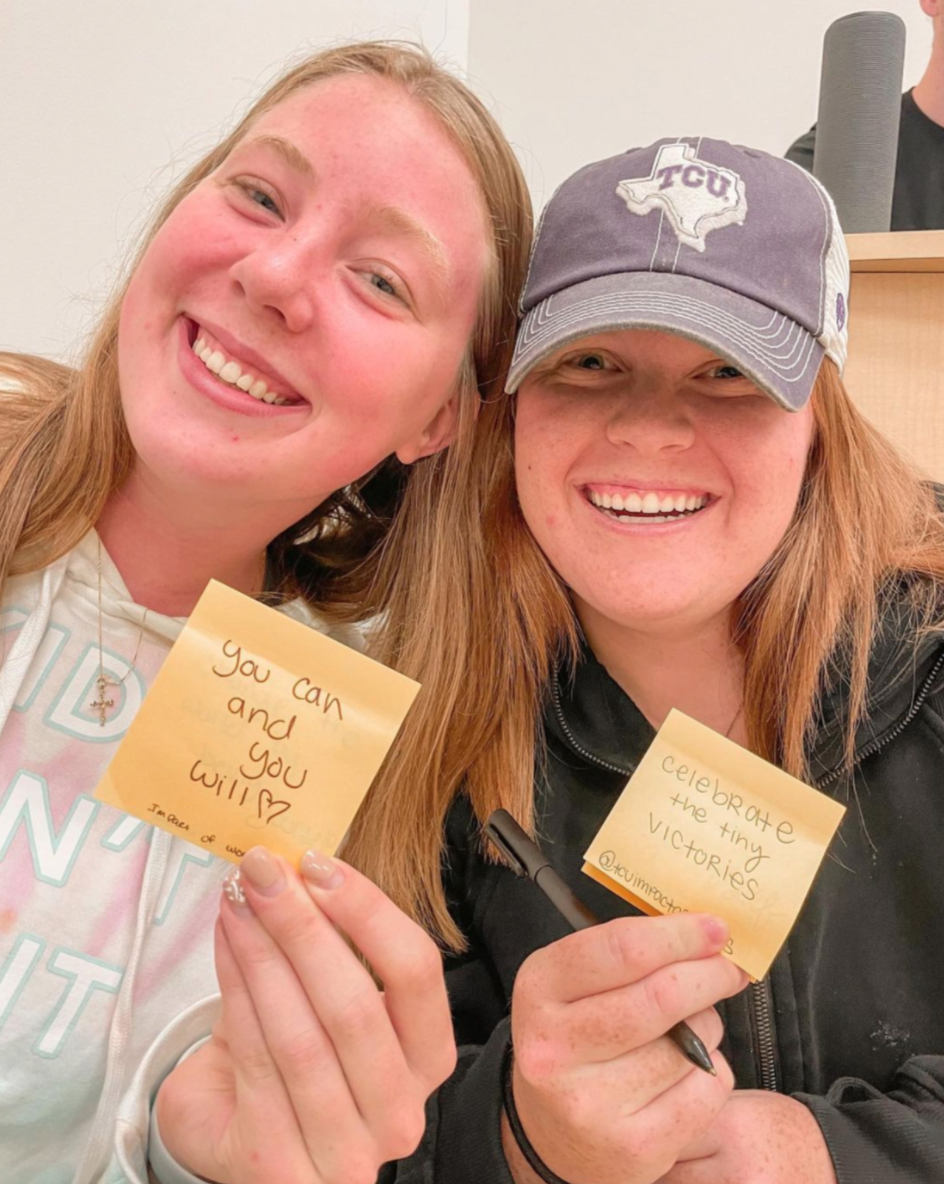 In a world filled with chaos, the foundation encourages Americans to use February 17th to spread kindness and leave a positive impact on others.
At TCU, students in Impact of Words strive to bring joy to the community by providing a safe space full of support, while spreading small acts of kindness all school-year long. Their mission is to promote mental health, ensure everyone feels welcome, and brighten people's day, said Impact of Words President Stephanie McCarthy, a sophomore political science and communications studies major.  
Through Impact of Words, people have created life-long friends who hold a special place in their heart.
"These people help me to feel seen and be comforted in times of need," said Impact of Words Vice President Katie Cole, a junior child development major.  
One way Impact of Words is spreading kindness is during mental health week in October. Last year, student members created banners with positive messages for an event, said Social Media Chair for Impact of Words Paige Rehain, sophomore fashion merchandising major. 
"I have loved being a part of Impact of Words ever since my first meeting and being able to make someone smile, one sticky note at a time," said Finance Chair for Impact of Words Katie Nguyen, a first-year psychology major.  
Nguyen is passionate about spreading kindness not only at TCU, but also throughout the Fort Worth community. Impact of Words members will scramble today to get out as many positive sticky notes as possible, said Impact of Words member Lia Perez, a junior early childhood education major.  
Impact of Words was founded on the principle that small random acts of kindness can go a long way.
"When we hold the door for someone, compliment someone randomly, or even smile at them, it can mean a lot," said Outreach Chair for Impact of Words Kathryn Collins, a first-year neuroscience major. 
February 17th is recognized as National Random Acts of Kindness day in America, but for Impact of Words, spreading kindness happens more often.