Nutrition students compete in annual Big Purple Truck Competition
By Hanna Landa, TCU 360 Staff Writer
Published Feb 20, 2023
Most days when the Big Purple Truck rolls onto campus, its purpose is simple — sell food. But for two days every semester, the mission is a little more complicated. 
That's when nutrition students in the quantity foods class take over the truck and sell breakfast tacos as part of a marketing project to teach students that it takes more than cooking to sell food. 
The fall competition, which took place on Oct. 25 and 27 from 9:00 am to 10:00 am, wasn't so much about selling the tacos, as it was about making sure people knew the truck was there.  Tuesday's group won 248 tickets, only six tickets more than Thursday's.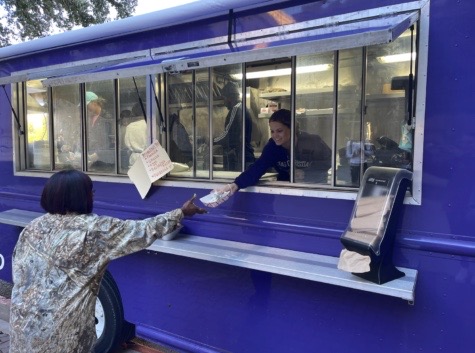 Tuesday's group realized early on that they did not need to stay inside the truck in order to exchange tickets for tacos. While half of the group stayed in the truck and cooked, the other half took tacos inside Bistro Burnett and made exchanges at the source of where the tickets were.
"The main point of that project, being a social media project, was that they had to market the food truck. Tuesday's group found more places to post it," Samantha Davis, associate professor of professional practice and instructor for the quantity foods class, said. "What worked was when students were comfortable with walking up to someone and asking them if they wanted to buy a taco because if you are interested in actually wanting to start a business you need to know how to approach people."
This year, participants in the competition collected record ticket numbers with over 200 "customers" in just one hour.
Instead of accepting money, customers exchange tickets given to them by workers in Bistro Burnett in the Mary Couts Burnett Library for the purchase of one item.
Each group must market the project on their lab day and the group that collects the most tickets wins. 
"I was heading to class when I saw a girl holding this awesome sign, upside down, saying if you buy something inside you get a free Taco breakfast taco," Christian Tavera, junior strategic communications major, said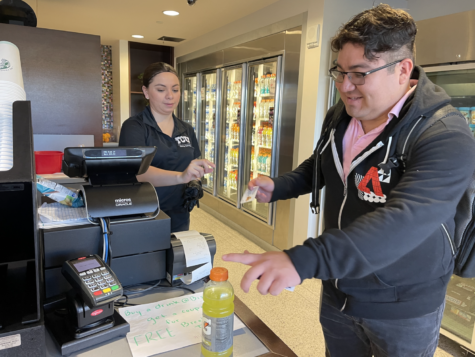 The truck is the biggest university food truck in the country and is decked out in supplies for food service, such as a three-compartment sink and flat-top stove. The truck was parked on Lowden street between the Mary Couts Burnett Library and Rees-Jones during the competition.
This being the fifth year of the Big Purple Truck Competition, groups exceeded their predecessors in ticket collections with last year's winning group collecting 200 tickets.
The quantity foods class is meant to encompass all of dining, teaching students what it takes to serve people in large numbers whether through hospital care, personalized dietetics or restaurants and food trucks. At the start of the semester, lab groups spread out around campus visiting the different dining locations and shadowing TCU dining employees.
"I didn't realize how much extra time and work that the TCU dining staff put in, my group watched them make sushi," Lauren Wrage, junior nutrition major, said. "The staff got there at 4:00 am to get the first shipment out. I thought more of it was prepared and then reheated but most of the food that we've seen is made fresh that day."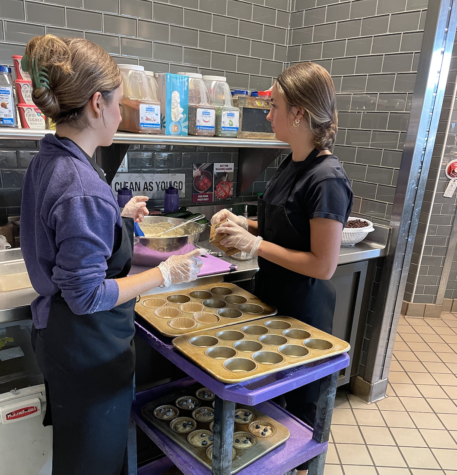 Other classmates cut breakfast potatoes in Market Square, assembled breakfast sandwiches at Chick-fil-a and baked muffins at Magnolias Zero 7. The other project students partook in was a luncheon held on family weekend, which served over 100 people. "Our family weekend brunch was a huge success, we made a breakfast casserole, homemade granola for yogurt bowls and pumpkin muffins," junior nutrition major Ava Furman said.
These labs push students to learn about customer service and their strengths and weaknesses in working with new people.
"I kept pushing (the students) to make sure they kept all their data to see what part of the plan worked and what didn't," Swati Bharath, marketing director for TCU dining and quantity foods instructor, said. "Afterwards I sat with them and I explained what wouldn't work and what could have been done better now. Every lab and project can be added to their resume because we are an actual accredited program."
Students are required to show how they were resourceful and sustainable during each project. "Many nutrition students are a part of the Food Recovery Network (FRN) chapter at TCU and hold officer positions," Davis said. The FRN chapter collects leftover food from all dining locations on campus and serves it at local shelters including Union Gospel Mission. "…also here in our department, we work with something called Cowboy Compost, a compost company that takes all of the food scraps including bones, to help reduce waste," Davis said.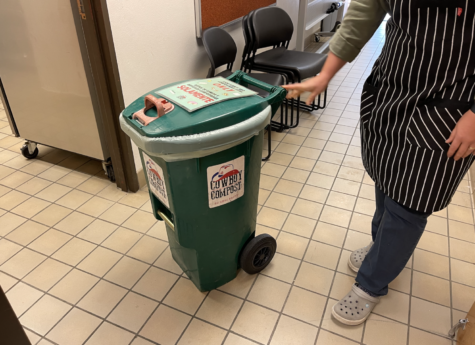 With projects such as the Big Purple Truck competition and the family weekend luncheon, the quantity foods class encompasses dining as a whole and gives students real-world experience that they can take into their careers in the dining industry.