Voters guide to upcoming municipal election
Fort Worth voters will choose a mayor and expanded council this spring.
The municipal election, scheduled for Saturday, May 6, includes 11 council seats, reflecting the expansion of districts to match the city's growth. The deadline for requesting early voting ballots is at 5 p.m. on April 25. Early voting is set for April 24 – May 2.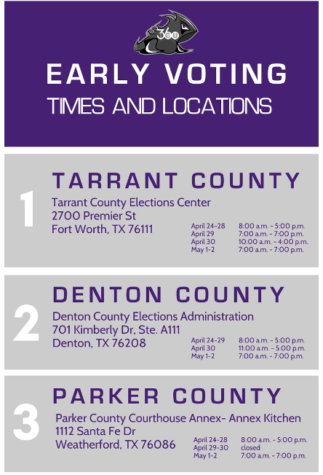 Districts 10 and 11 were added last year after the city redrew boundaries based on 2020 census data. The changes redistributed the city's population and could have shifted people from one district to another. 
Candidate filing in the May 6 municipal election ended Friday. Go online to see if you will reside in a new district.

— City of Fort Worth (@CityofFortWorth) February 21, 2023
The ballot is non-partisan. If no candidate receives more than 50% of the vote, the two candidates who received the most votes move to a runoff. 
Mayor Mattie Parker is facing five challengers in her bid for a second term. They are:
Alyson Kennedy
Adrian Devine Smith
Districts 2, 3 and 8 are uncontested; the incumbents aren't facing challengers:
The other districts have contested races:
Defining the districts
District maps and what district your neighborhood belongs to can be found here.