What we're reading: Fatal Black Hawk helicopter crash, American reporter arrested in Russia and more
Two Black Hawk helicopters crash during a training exercise, killing nine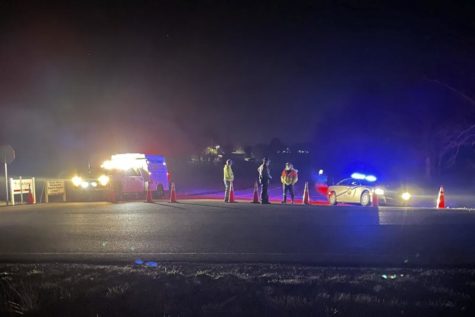 Nine soldiers were killed when two Black Hawk helicopters crashed near Fort Campbell, Kentucky on Wednesday night, according to NBC News. The helicopters were performing a training exercise around 10 p.m. when they crashed. The helicopters pilots were flying with night vision goggles.
Kentucky Governor Andy Beshear said he plans to support the families affected.
"We're going to do what we always do," Beshear said. "We're going to wrap our arms around these families."
Brig. Gen. John Lubas said the cause of the crash is still unknown, but an aircraft safety team has been deployed from Alabama to initiate an investigation.
U.S. Secretary of Defense, Lloyd Austin, said he is saddened by the tragedy.
"My heart goes out to the families of these service members who bravely serve our country each day," Austin said. This is the second fatal Black Hawk helicopter crash this year, and the fifth since 2020.
Wall Street Journal reporter arrested in Russia on charges of espionage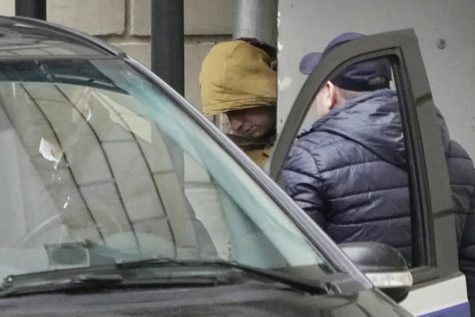 For the first time since the Cold War, a U.S. reporter has been detained on espionage charges, according to the Associated Press.
The Wall Street Journal reporter Evan Gershkovich was detained in Yekaterinburg, Russia. Russia's Federal Security Service, or FSB, detained him after accusing him of taking classified information, officials said.
The Journal "vehemently denies" the Russian allegations and seeks the return of Gershkovich immediately. After a Thursday morning hearing, a Moscow court ruled that Gershkovich will remain in custody pending the investigation.
The FSB said that Gershkovich had accreditation, but was using his credentials to cover for "activities that had nothing to do with journalism."
Sergi Ryabkov, Russian deputy foreign minister, ruled out any quick swap to get Gershkovich back to the U.S., and other officials said that any exchange should be settled through political, diplomatic means.
The Biden administration is in contact with The Journal and Gershkovich's family.
Minnesota town forced to evacuate after train derailment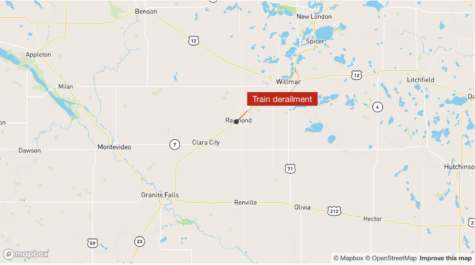 A small town in south-central Minnesota was ordered to evacuate after a train derailment spilled hazardous chemicals into the air, according to CNN.
Citizens living a half-mile from the crash site in Raymond, Minnesota, a city of around 800, were put under evacuation order on Thursday morning.
The BNSF Railway train derailed around 1 a.m. and caused a fire that burned for more than 8 hours, the U.S. Environmental Protection Agency said. "Four cars containing ethanol, a highly flammable product, ruptured, caught fire and continue to burn," the EPA said.
The EPA conducted groundwater and air quality tests to monitor the impact of the derailment.
The evacuation order for citizens was lifted Thursday.
"Residents may return safely to their homes," the Raymond sheriff's department said. "Local responders and BNSF will continue to work to mitigate the incident."
The head of Nashville's Covenant School is praised for her preparation preceding Monday's shooting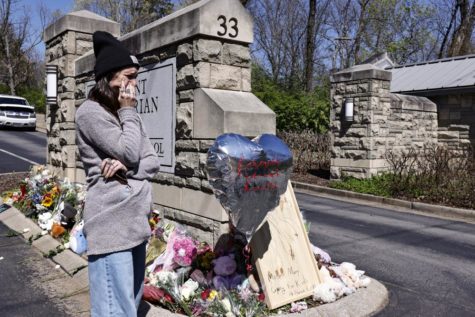 A citywide vigil was held to remember the six lives lost in Monday's Covenant School mass shooting in Nashville, Tennessee, according to ABC News.
Katherine Koonce, head of the Covenant School, was killed in the tragedy.
Former administrator, Tricia Drake, said she was inspired by Koonce's preparation of an active shooter situation during a conversation in August.
"I knew she would have researched somebody," Drake said. "We ended up using the same active shooter training at the school where I was also a head. I can't believe that was my last conversation with her."
Koonce was always prepared, Drake said. "I'm sure they had run those drills, and it's because of Katnerine and the foresight she had to make sure her staffers were prepared."
Drake said she thinks that Koonce's preparations saved lives on Monday. The Covenant School is grieving the loss of the students and staff, and are focused on the healing process of their community.