What we're reading: Predicted gas price increase, other U.S. presidents with legal problems and more
Gas prices may rise this summer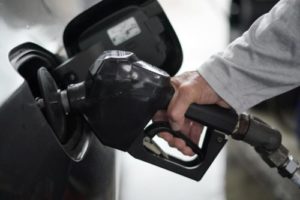 Summer gasoline prices could average more than $4 per gallon in the U.S., according to AAA.
On Sunday, OPEC+ countries, including Saudi Arabia and Russia, announced additional cuts in oil production of more than 1 million barrels per day from May to December, according to the Associated Press.
With supply reduction and regular seasonal increases, summer gasoline prices could increase by 32 cents a gallon, according to the U.S. Energy Department.
"It's a big deal because of the way oil prices work," said Kevin Book, managing director of Clearview Energy Partners LLC. "You are in a market that is relatively balanced. You take a small amount away, depending on what demand does, you could have a very significant price response."
Blinken demands Russia release American journalist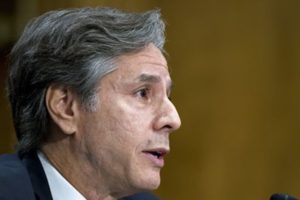 U.S. Secretary of State Antony Blinken spoke to his Russian counterpart on Sunday, urging the release of an American journalist, the latest individual detained by Russia in recent months, according to The Wall Street Journal.
Russian police arrested reporter Evan Gershkovich last week on espionage charges. It is the first time an American journalist has been arrested for spying in Russia since 1986. The State Department condemned his detainment.
Blinken also demanded that Paul Whelan, an American business executive, be released. Whelan is serving a 16-year prison sentence on spy charges. U.S. officials have been negotiating for Whelan's release since his 2018 arrest.
The State Department advised all Americans to avoid traveling to Russia, and U.S. citizens already there should leave the country.
Donald Trump is not the only one—other U.S. presidents dealt with legal troubles, too
Donald Trump is not the first U.S. president to have his share of headaches and hot water, according to the Associated Press.
The impeachment of Bill Clinton and the resignation of Richard Nixon also come to mind.
The Teapot Dome Scandal in the 1920s during Warren G. Harding's term involved his interior secretary and poker buddy, Sen. Albert Fall. With shady land deals, oil leases and bribery, it was the most serious U.S. presidential scandal before Watergate.
The FBI had been investigating Vice President Lyndon Johnson's aid Bobby Baker for influence peddling and financial misdeeds. Life magazine was set to release a story about the investigation, but President John F. Kennedy's assassination disrupted the plan. With Johnson as president, the story was quashed, said Johnson's biographer, Robert Caro.
Ulysses S. Grant had his share of scandals after the Civil War that historians attribute to his political naivety. Several financial crimes by his close political allies, involving railroad control and treasury fraud, occurred during Grant's administration. The schemes resulted in the Gold Conspiracy or Black Friday of 1869, the Whiskey Ring in 1875 and other scandals.
Grant also was arrested in 1872. He paid a $20 bond on a second offense for speeding his carriage on Washington D.C. streets. He forfeited his bond when he failed to appear in court, so he never went to jail, wrote Ben Kemp in his blog "The Thin Blue Line" for an official Grant historical website.
"Let no guilty man escape, if it can be avoided. No personal considerations should stand in the way of performing a public duty," Grant said of the 1875 investigation of his private secretary's treasury fraud case.
The Lone Star State takes the spotlight with major events over the weekend
The CMT Music Awards began Sunday with singer and show co-host Kelsea Ballerini's emotional pre-recorded tribute to the victims of the Nashville school shooting, according to the Associated Press.
After she described witnessing a classmate shot to death at her high school in Knoxville, Tennessee, Ballerini dedicated the evening's show to the "ever-growing list of families, friends, survivors, witnesses and responders whose lives continue to be forever changed by gun violence."
Usually held in Nashville, the CMT Music Awards was in Austin for the first time and highlighted the Texas theme throughout the evening. Performances alternated between The Moody Center and an outdoor stage with the state capitol as a backdrop.
This event was one of many events in Texas over the weekend, including the women's Final Four in Dallas, the men's Final Four in Houston and Taylor Swift's performances at AT&T Stadium in Arlington.