P/NC deadline extended: Update on SGA bill
The original SGA Pass/No Credit bill let students elect the P/NC deadline until the week before classes ended. Before the undergraduate council voted to pass the bill, the council modified the bill and allowed students to select the P/NC option until 90% of the class completion. 
Under the current rules, students only have until 70% of the course completion to elect the P/NC option. 
Dominic Mendlik, the student body vice president elect, included the passage of the bill as part of his campaign. Mendlik said this bill shows that SGA listens to student voices.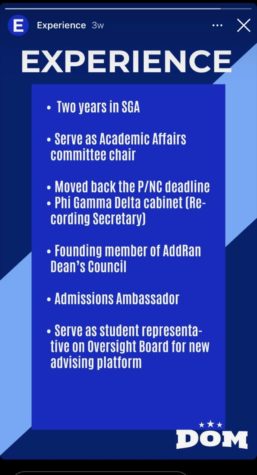 "I think the P/NC deadline is a great change that TCU has made and will leave more room for better academic success in the future," said Lizzie Vezzetti, a first-year undecided major.
Evan Robinson, a junior movement science major, also shared his thoughts on the P/NC deadline extension.
"I think that's pretty sick, especially for STEM majors," Robinson said.
Joe Winick, the student body president elect, also worked on this bill as part of the academic affairs committee. 
"Joe and Dom's platforms really spoke to me since they worked to pass the P/NC bill," said Gabriella Nash, a junior communications major.
SGA's new cabinet will be sworn in on April 25 and met last Wednesday to discuss plans surrounding the fall 2023 concert and Frog Aides funding. For more updates about SGA's upcoming projects, students can check the SGA Instagram, as well as Winick's Instagram and Mendlik's Instagram.