TCU History symposium remembers the generosity of Lance Cpl. Benjamin Schmidt
Lance Cpl. Benjamin Schmidt never had the chance to finish earning a TCU degree in history, but his legacy is helping graduate students earn doctorates.
Schmidt, a Marine scout sniper, died by friendly fire in 2011. He left the history department half of his life insurance policy to create a scholarship that allows a graduate student to spend a year working solely on a dissertation. 
"He wrote the criteria for the scholarship," his father, David Schmidt said. "I asked him, I said, 'Why [a] graduate student?' And he said, 'I sure as hell wouldn't invest in a freshman like myself.'" His family also raised money to endow a professorship at TCU to teach courses on war, conflict and society in twentieth-century America. His family also continues to support an annual symposium, the LCpl. Benjamin W. Schmidt Symposium on War, Conflict, and Society.
David Schmidt said the symposium and the TCU history department have become one of his family's passions. "It was his passion," he said. "And so we want to support the symposium because Benjamin, you know, really cared about the history department. And that's what he wanted. I mean, he wanted to be a history professor."
This year's symposium will bring in author and professor Thomas Guglielmo to lecture on Thursday at 7 p.m. His book, Divisions: A New History of Racism and Resistance in America's World War II Military, examines how the U.S. government, "created these categories of race for African Americans, Latinos, Mexican American troops, Japanese American troops," Kara Vuic, a history professor and organizer of the symposium.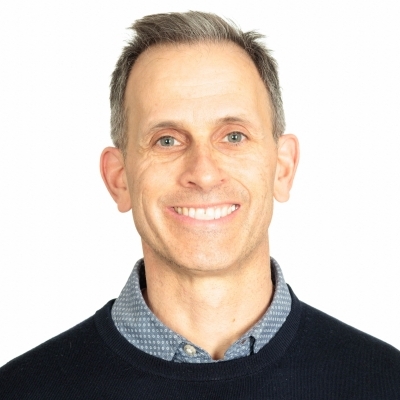 Vuic, the LCpl. Benjamin W. Schmidt Professor of War, Conflict, and Society in Twentieth-Century America, organizes the symposium every year. Guglielmo serves as the department chair of American studies at George Washington University.
Vuic said people might be familiar with hero stories such as the Tuskegee Airmen and the 442nd (Infantry Regiment) with the Japanese Americans, but "they might not understand [how] ingrained race, racial categories racial identities were to the entire military experience."
Vuic said race is a timely topic because there's more attention on race and racial issues both on campus and in society at large. She said now people are examining race "in ways that people haven't looked at it in the past."
David Schmidt said the topic is pertinent. "You know what happened in the Second World War? Racism," David Schmidt said.
Benjamin Schmidt spent three semesters at TCU before he pulled out of school to join the Marine Corps. David Schmidt said his son decided to pull out of TCU 100% on his own. "He said, 'I joined the Marine Corps.' I said, 'The hell you have.' He goes 'Yeah. You can come down to my induction ceremony it's on such and such a date at Fort Sam.'"
Between 2008 and 2011, Benjamin Schmidt served a tour at sea and a tour in Afghanistan. He planned to return to TCU to pursue a PhD. in history and become a professor. But in 2011, when he was home on leave, he volunteered to go back to Afghanistan because none of the snipers in his battalion who were about to deploy had any combat experience. He died in a friendly fire accident on Oct. 6, 2011.
Vuic said the symposium offers a way to think about the costs of war. "We have a lot of militarism in our culture," she said. "And I think we don't often think about what that means and what it means for individuals. And so one of the goals of this symposium, whatever the topic is, is to let the audience think about what that means. What does it cost, not just in terms of money, but in terms of people and lives? It's named for Benjamin Schmidt, who lost his life in a war."
David Schmidt said he thinks it's important for people to be educated about war, conflict and how it affects society because so few people know anyone affiliated with the military. "Less than 1% of our population has any direct connection with the military anymore," he said. According to the Pew Research Center, "In 2018, about 7% of U.S. adults were veterans, down from 18% in 1980."
This year C-SPAN is recording the lecture. "I'm very excited," Vuic said. "I think a lot of people sit there like, 'This was great. Now it's over.' How do we make more people pay attention, or how do we make this accessible to more people? And one way to do that is C-SPAN." Vuic hopes educators could use it in classrooms at other universities since it will be recorded.
"Once you have it recorded, you know, you can continue to use it," David Schmidt said. "We were just on a brainstorm about how to reach as large of an audience as we can."
Thursday's lecture will take place in the Moudy Hall Auditorium. It will begin at 7 p.m. following a 6 p.m. reception.