Dog parent in college: think before you adopt
Students are often met with a learning curve as they navigate campus and work on establishing new norms. To enrich the college experience, some choose to adopt a dog.
College is the first taste of true freedom for many students. While the changes may be exciting, adapting to a new environment out of parents' homes comes with many new responsibilities and emotions.
Research suggests that animals may play an important role in some forms of treatment for conditions such as anxiety, stress and depression – the same symptoms students are not taking to provided counseling services.
One study from authors Katherine Jacobs Bao, assistant professor of psychology, and George Schreer, professor of psychology, indicated that pet ownership was correlated with higher life satisfaction, but not with increased happiness or decreased negative emotions. The authors stated that pet owners may be happier immediately after adopting a pet, but this increase in happiness may diminish over time.
"College is literally one of the most stressful times in someone's life, so get a dog if you have the time and money to take care of it," said Diamond, a Fort Worth Animal Shelter employee. 
Whether the intent of adopting is to gain a companion, to motivate physical-wellbeing or to decrease stress and distract from the pressures of academics, a dog is a commitment.
Diamond said properly caring for a dog requires a lot of time and attention. This must be considered, as time is often a sparse resource for college students – not to mention the financial obligation there is when owning an animal.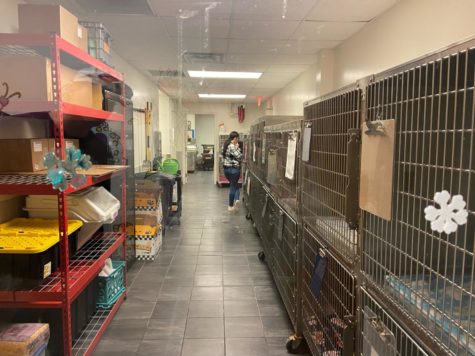 Fort Worth Animal Shelter receives anywhere from 40-60 dogs a day, according to employees of the shelter. The shelter sees surrendered dogs most often as a result of the animal's health, aggression, age or if the owner claims to not be able to take care of it. Every other surrendered dog they receive is a result of a training issue. 
This shelter in particular obtains a handful of dogs each February as students adjust to a new semester and realize they may not have as much time as they thought to care for the animal.
"During holiday break it seems like a lot of the kids' parents talk to them about the strain of owning a dog," says Nina, another shelter employee. "Because when they return to school, they suddenly don't want it anymore."
The Fort Worth Animal Shelter is an understanding resource that will take dogs that can no longer be cared for and attempt to find them a home to thrive in.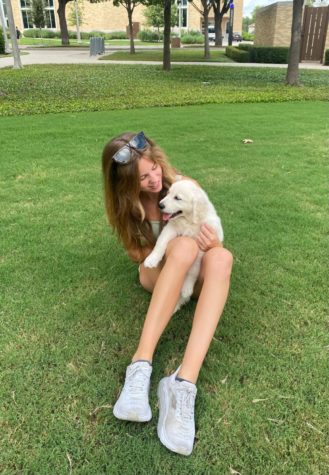 Macy Mangum, a junior business-entrepreneurship major and new dog owner, says she "chose to get a dog because it would bring happiness, and it's nice to have something to look forward to at the end of the day."
Mangum mentioned the flexibility of college, which allows her more time to train a puppy now rather than post-graduation with a full-time job. Although at times it can be a struggle, Mangum doesn't regret purchasing a dog. She believes it gave her a new-found independence as her first big purchase without her parents' contribution. 
Accredited Schools Online says it plainly, "people who have spent time with domestic animals have likely experienced some of the immediate benefits pets can bring. However, there can be drawbacks to keeping pets, too, especially for college students. It's important that students take into account all aspects of having a pet before bringing one home."
Jack Benbow, a junior marketing and finance major, refuses to buy a dog in college. Benbow is content and sees no need to add another responsibility to his already busy college life.
"I don't know what it would be like to have a dog in college and I don't want to find out," he said. 
There are many online resources that may help college students when considering the commitment of buying a dog. For both the owner and dog's best interest, it is important to acknowledge all aspects before letting a furry friend join in on the college experience.