TheCrew supports Project Linus
TheCrew collaborates with Project Linus to help create blankets for kids and hospitals in need on TCU's campus.
Students gather in the Campus Commons and knit blankets to give to Project Linus. 
TheCrew and the TCU Knitting Club hosted this event including bracelet making, embroidery, blanket making, tea, and macaroons.  
View this post on Instagram
"TheCrew emailed me last semester to try to collaborate on an event to help Project Linus," said Zoey Suasnovar, Knitting Club member and sophomore environmental science major. "The goal is to take fleece quilts and blankets to kids and hospitals in need."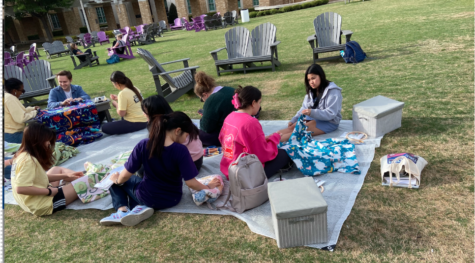 Project Linus is an organization that provides handmade blankets to children of all ages in the United States who are seriously ill, traumatized, or in need. The organization was founded in 1995 and has since donated over nine million blankets. 
TheCrew is not the only TCU organization that has collaborated with Project Linus.  
Leaders 4 Life [L4L], a leadership organization at TCU that offers mentorship support throughout college, also held a workshop that partnered with Project Linus. Students involved with L4L helped to make more blankets to help the cause.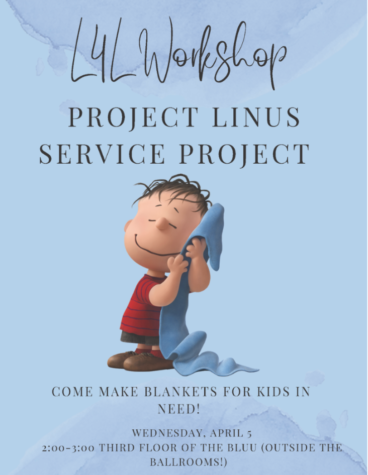 TheCrew is a student event planning and leadership organization that holds free weekly social events throughout the year for all students to join.  
They often collaborate with different organizations to help create new ideas and raise awareness for various causes as the year progresses. Some examples from the past include petting zoos, egg hunts and headphone discos.  
For information about joining theCrew or collaborating with them, email Lauren Wahlstrom ([email protected]).