Confetti tradition at graduation symbolizes hard work for TCU nursing students
The final students have returned to their seats with diplomas in hand, and the singing of the TCU alma mater has concluded.
And then it happens.
The floor erupts and sounds burst through the air as nursing graduates reach under their chairs in unison and pop confetti cannons that send colors flying through the air and around the arena.
The colorful display is followed by an eruption of cheering and celebration from the crowd of friends and families in attendance, marking the finale of the commencement.
The students of the Harris School of Nursing have officially graduated.
The tradition of popping confetti in unison after the receiving of diplomas dates back decades for nursing students.
Ellie Burnham, a Fort Worth labor and delivery nurse, is a member of the 2022 graduating nursing class. Burnham reflected on the surreal moment during her graduation ceremony in May. She explained that the moment is forever stained in her memory as being an amazing celebration and finale that was also filled with excitement for her future career.
"It was such an amazing moment to watch the confetti fly across the arena," Burnham said. "I was surrounded by classmates who had become such good friends and cheerleaders, and we were all so excited about the next chapters in our nursing careers."
Associate Dean of the Nursing Department, Suzy Lockwood, explained that since 1978, the tradition has remained a staple for students during the ceremony, according to TCU360.
Cecilia Hodes said that while she does not know why the tradition was first started, the exciting colorful display symbolizes the conclusion of lots of hard work.
"After four years of intense studying and days spent waking up at 5 a.m. for clinical at Fort Worth hospitals, I think the celebration is special and gratifying to mark our journey together with our families," Hodes said.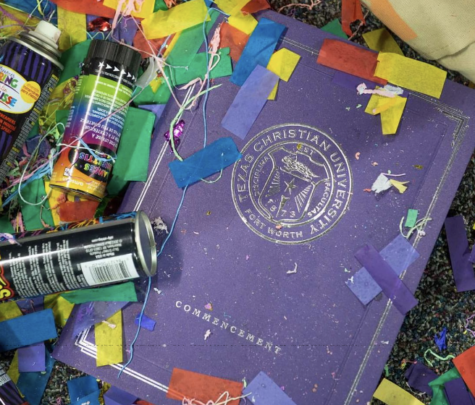 TCU is not an extremely large university, so students get the chance to really form genuine student-teacher relationships that allow for success inside and outside the classroom. For nursing students, they are placed in smaller cohorts of fellow students after their first year of classes that allow them to continue to learn together in the same classroom up until graduation day.      
"Although we spend long hours together, I know I can speak for each cohort when I say that the classmates become friends, and we all want each other to succeed as much as we do ourselves," said Allie Grace Ozburn, class of 2023.
For some nursing programs across the country, students must apply for the nursing school after their first or second year at the university. However, TCU's prestigious nursing program is direct administration, meaning nursing students can spend all four years in the department, which is more time spent preparing them to move directly on to their careers. 
Claire Zempel always knew she wanted to be a nurse from a young age, crediting TCU's acclaimed degree track of 4 years as one of the reasons she was attracted to attend from Milwaukee, Wisconsin. 
"When I graduate in May, I know I am not only prepared to go straight into my nursing career but also confidently position myself to be hired in a hospital that I choose because of the incredible professors and overall experience I've had at TCU," Zempel said.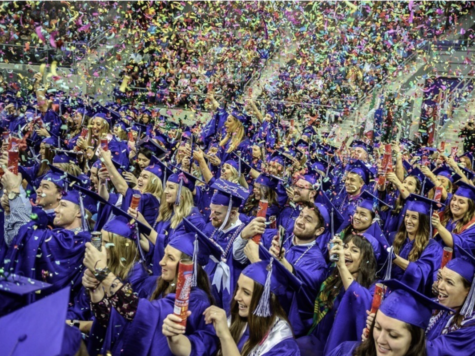 Unique to other degrees and programs at TCU, nursing students spend just as much time learning outside the classroom as inside as a part of the curriculum.
When nursing students reach their third and fourth years in the program, they begin hospital clinical rotations where they work in hospitals around Fort Worth and follow a clinical instructor to gain real hands-on experience with patients.
"There are lots of different fields of nursing to go into, but after getting the chance to work with real nurses and patients in a variety of wards, it led me to know I wanted to pursue working in emergency medicine upon graduation," said Hodes. "TCU challenges nursing students in the best way so we know we can handle our first jobs with confidence and solid preparation."