TCU football out to prove last season was no fluke
Last year, when head coach Sonny Dykes ran his first spring football practice at TCU, the players and staff were quiet and reserved as they started to get to know one another.
This spring was different.
The players welcomed transfers and recruits with jokes and impromptu dance moves. The coaching staff kept them all hydrated and fed on breaks. At the end of most practices, the players gathered to make videos for Instagram and TikTok.
Throughout their two weeks of practice, Dykes and his players emphasized that the team that played Georgia in the College Football Playoff Final wasn't reflective of the team they are. The TCU football team is out to prove that their appearance in the National Championship wasn't a fluke.
"I think we have an expectation after going that far into the season," said senior Mark Perry. "It's the standard now for this team."
The team lost important players and coaches from last year. Starting quarterback Max Duggan, wide receiver Quentin Johnston and offensive lineman Steve Avila all declared for the 2023 NFL Draft. On the coaching side, Garrett Riley will be running the offense for Clemson in the fall.
Dykes brought in offensive coordinator Kendal Briles, who coached alongside his father Art Briles at Baylor. Critics objected to Kendal Briles because of the recruitment and sexual assault allegations against players that ultimately cost his father his job.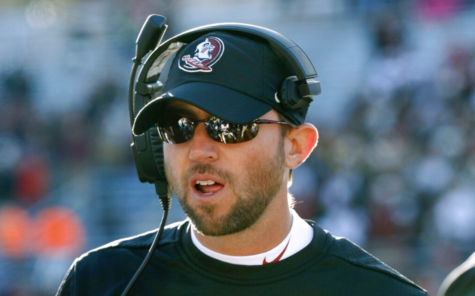 Dykes, however, said he focused on Briles' resume and his ability to run a fast-tempo offense.
Already, many of the players say that the tempo of last year's offense doesn't compare.
"It makes the job easier because we don't have to communicate as much," said senior offensive lineman Brandon Coleman. "We like it upfront."
Dykes said throwing in different aspects of the offense all at once will help them see what sticks. They can then evaluate what to implement and eliminate, he said.
He added that some of the people returning from injuries will have a big impact on the team. Dykes mentioned senior Jalen Robinson, junior Jack Bech and redshirt freshman DJ Allen.
Learning a new offense all at once can be difficult, but the team has accepted the challenge.
Offensive Lineman Coach AJ Ricker said the players are focused off the field and that makes it easier for coaches to adjust.
"Our guys are smart," said Ricker. "They take football outside of this building and study it."
Senior John Lanz played guard last year but is now at center. The move requires him to think more strategically. Coleman said Lanz is doing well so far and is getting better with snaps and communicating.
Ricker is already looking for Lanz's backup.
"Center is one position I don't think you can have enough," Ricker said. "I think we have depth but any more depth we get, whether that's a high-schooler or transfer, it's going to help us."
The offensive line is welcoming transfer Willis Patrick. Patrick played previously at Jackson State and Angelo State but said TCU has always been his dream school because of how close it is to his home in Grand Prairie.
At Jackson State, he played right guard, but over the past week, he has been rotating in at center. He said the transition has been smooth.
"I've enjoyed playing guard and center," said Patrick. "Wherever I can help the team is where I want to play in the fall. Coach Ricker has been doing everything he can to get me up to speed on technique and everything."
Patrick said his development under Ricker has allowed him to perfect his technique.
"Starting at the first two schools, I relied on athleticism and not so much technique," said Patrick. "Coach Ricker has worked me out of that to make sure I am working on my technique and my athleticism so I can become the best player I can be."
The transfer portal also brought John Paul Richardson to the Frogs from Oklahoma State. Richardson said he chose TCU because of his close relationship with inside wide receivers coach Doug Meacham and Dykes.
"Dating back all the way to high school, Coach Meacham was a big reason I was considering TCU," said Richardson. "And Coach Dykes and I go way back. Obviously, the season they had was unbelievable. It was really fun to watch. They just seemed like they were doing things right."
Richardson should be a strong addition at wide receiver.
"I am a route runner," he said. "I know how to create space. And I can also run by you. I feel like what separates me from a lot of people are my hands. I don't drop the ball very often. That's something I pride myself on."
Dykes said Richardson has great timing and good chemistry with senior quarterback Chandler Morris.
"The most important thing is to have trust from a quarterback and being at the right place at the right time is [Richardson's] biggest strength."
Alabama transfer Trey Sanders joined the running back room.
"I wanted to be a part of this program and what it is becoming," said Sanders. "They had a chance at the national championship and Coach Jones is a great coach with an incredible resume. He pushes me every day to become the best."
Sanders said he hasn't shown everything he can do just yet.
"I haven't shown my explosiveness since sophomore year," said Sanders. "I'm really excited for the spring game and this season to show people what I am capable of."
On defense, freshman linebacker Jonathan Bax, an early enrollee this spring semester, is someone to watch. He said some of his hardest transitions have come both on and off the field.
Originally from New Orleans, Bax initially committed to Southern Miss.
He said he knew TCU was home after his first encounter with defensive coordinator Joe Gillespie at a showcase camp back in June.
"He fell in love with me and so did I," said Bax. "He recruited me heavily and I ended up decommitting from Southern Miss two weeks later and chose TCU."
He is learning how to play both edge and linebacker. He said it has been a little hard for him since he has had no previous snaps at linebacker. Veteran linebackers such as Johnny Hodges, Shadrack Banks and Marcel Brooks have stepped in to help.
"It's so crazy to think how many guys you can just throw out there and just fly around," said Bax. "It shows how deep the LB room is. The chemistry is great, I've been friends with them for years, and they help me learn every day."
Richardson made a good first impression on April 14 at the annual spring scrimmage.
"I feel great about it," said Richardson. "Coach Briles came in. Great leader. Great guy. I feel like everybody enjoys what he is doing. It's been a great process. We have come a really long way from the start of the spring. To be able to come out here on a night like this and put on a show for all these people, with fireworks. It's a pretty cool feeling, and I can't wait for the season."
Richardson has stepped up quickly to be one of the new leaders on offense. He said it came fast but he expected to fill in that role.
"I know what I can do. I know what I am capable of," he said. "To have Coach Dykes and Coach Meachum and all these coaches come in and embrace me with open arms. Just letting me do what I do. I definitely appreciate it and I am glad to be here."
After the scrimmage, Dykes said Richardson is looking like their main guy come fall.
"We have a lot of guys at receiver," he said. "We have a lot of guys that can go out and make plays. One heck of an insiders room and outside receiver room. I can't wait to see what we do in the fall. It will be a show for sure."
The Frogs will open the season on Sept. 2, 2023 against Deon Sanders' Colorado Buffaloes at Amon G. Carter Stadium.