What we're reading: debt limit proposal, fears of Austin serial killer, House bill controversy and more
Speaker McCarthy offers deal to raise national debt limit
Speaker Kevin McCarthy plans to propose raising the national debt limit by $1.5 trillion over the current $31.4 trillion in exchange for various cuts across domestic programs, escalating a high-stakes standoff with the White House. 
The plan also states that if the new debt limit is not breached by March 31, 2024, then Congress must again increase the borrowing authority. 
Named the "Limit, Save, Grow Act," House Republicans propose cuts to programs and intend to spare the Pentagon's budget, which returns funding for agencies back to the 2022 levels. McCarthy states that on the House floor, the bill would save $4.5 trillion, though official cost estimates have not yet been released. 
The plan is not likely to pass the Democratic-led Senate and has been criticized by Biden, who accused the House GOP on Wednesday of pushing a plan that would take the country to a "totally irresponsible" debt default that would wreck the economy. 
"Their extreme position risks provoking the very crisis they claim to want to avoid," McCarthy said of Biden and Senate Democrats. 
Fear of a serial killer after bodies found in Austin
APD Statement on Lady Bird Lake Drownings pic.twitter.com/mpc3uuJJ1N

— Austin Police Department (@Austin_Police) April 3, 2023
Many bodies have been found in Austin, Texas' Lady Bird Lake, a part of the Colorado River running through the heart of the city, near Rainey Street.
Police say that they have found no signs of trauma on the victims, however, many experts on the outside say so many drownings in one place would be a striking coincidence. 
"That lake and these bars have been there for years," Kevin Gannon, a former NYPD detective sergeant, told Fox News Digital. "All of the sudden [these deaths] happen at the same time? It's not consistent with normal accidental drownings." 
Austin police tweeted a statement that identified the latest victim Monday. He was pronounced dead at the scene near a dam about two miles downriver from where the others were found, closer to Rainey Street. 
"While the investigation is still in the early stages, we do not suspect foul play was involved based on the information we have at this time," police said. "The investigation remains ongoing, and we have no further information to provide."
House expects to pass a ban on transwomen and transgirls from competing in female athletics
The House is expected to pass legislation Thursday that would ban transgender women and girls from competing in female school athletics. 
The bill, brought by Rep. Greg Steube, R-Fla., would amend Title IX to bar schools that receive federal funding from allowing people "whose sex is male" to participate in sports designated for females.
The Protection of Women and Girls in Sports Act defines sex as "based solely on a person's reproductive biology and genetics at birth."
"Parents do not want biological men in locker rooms with their daughters, nor do they believe it's equitable a male can compete with women in female athletes," Steube said. 
The GOP bill will not go anywhere in the Democratic-controlled Senate, and the White House has said that President Biden would veto the measure, which "targets people for who they are and therefore is discriminatory," if it were to make it to his desk. 
Storm damage reported in Oklahoma following severe storm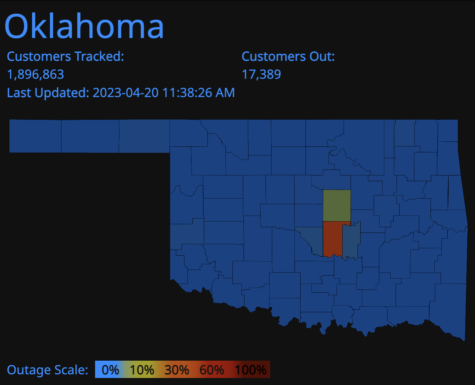 Strong storms with tornadoes and hail killed at least two people in the central U.S., injuring others, destroying homes and leaving thousands without power. 
The National Weather Service began to issue tornado and severe thunderstorm warnings Wednesday evening in Oklahoma, Kansas and Iowa, with forecasters warning people to find shelter. 
Communities in Central Oklahoma, Shawnee and Cole saw tornadoes. 
At least two were killed in Cole, a small town in McClain County, about 25 miles south of Oklahoma City, authorities said. There were injuries ranging from cuts and bruises to some requiring hospitalization, although numbers weren't immediately clear as hundreds fanned out in search operations. 
"It is reasonable to expect possibly more based on the damage that we've seen," McClain County Deputy Sheriff Schott Gibbons said on NBC's "Today Show" of the potential for additional deaths to be confirmed. 
More than 23,000 customers were without electricity throughout Oklahoma, according to PowerOutage.us.