A line from Rees-Jones Hall to the Clark Brothers Statue was filled with students that should have probably been on their way to class last Thursday morning.
Instead, they waited for a chance to receive Kendra Scott merchandise.
TCU was the last stop of "Hey Elisa! An Icon Goes On Tour." The jeweler offered free drinks and gifts for the first 250 guests and a pop-up Kendra Scott store.
"I got here at 8:30 a.m., and made it through the line at 10:45 a.m.," said Maddie Kush. "I was baking. Everyone was sitting down waiting in line and the brick was very hot," Kush added. 
Students stood in the sweltering heat with hopes of receiving a free Elisa pendant necklace.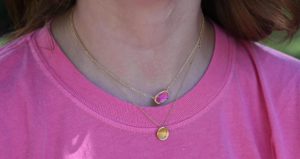 While in line, each student was asked to fill out a personality quiz that would determine which color pendant was best fit for them, said an employee who only identified herself as "Breeann from Kendra Scott."  
 Signs with QR codes linked to the personality quiz, which asks questions such as:
 "If you could go anywhere in the world, where would you?" 
"What's your ideal night with friends?"
The Elisa pendant necklace is Kendra Scott's number one selling product. Retailing at $65, the necklace is especially popular in the South among college-aged women,  Breeann said, explaining the tour in more depth. 
The tour made six stops between Aug. 23 and Sept. 7, starting in Austin with the University of Texas, then Louisiana State University, the University of Alabama, the University of Georgia, Texas A&M University, and most recently, TCU.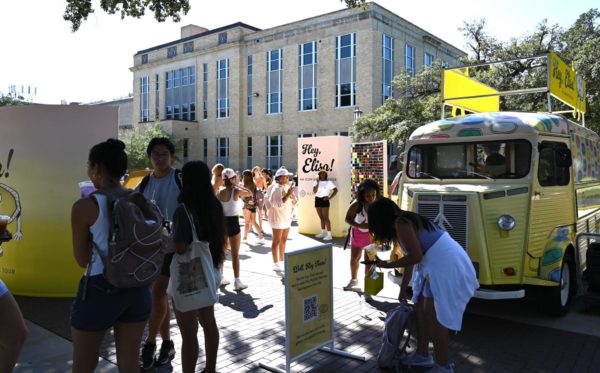 Throughout the tour, Kendra Scott has heavily promoted itself as a brand on TikTok. With over 300,000 followers and many viral videos, multiple students said they found out about the event via TikTok. 
The pop-up shop also offered students free drinks and other swag; such as tote bags and stickers.