Michigan State terminates football coach Mel Tucker
Michigan State Football head coach Mel Tucker spoke Tuesday afternoon amid sexual assault allegations filed against him last week. 
CNN reported Tucker was on active suspension following the reported allegations, but believes the university was aware of his behavior before leaking to the press.
"The investigation is designed to determine if I violated policy. I did not," Tucker wrote in a statement.
Tucker's termination notice states "the above-described undisputed facts provide multiple grounds for termination under the Agreement's Early Termination Provision."
Michigan State University will continue to investigate this as a "Relationship Violence and Sexual Misconduct" policy and Title IX case.
High school band instructor arrested in Birmingham, Alabama
Johnny Mims declined to mute his band despite instructions from law enforcement officers, according to NBC News.
The dispute with local police led to the arrest of Mims on school grounds.
When asked to leave the stadium Mims said, "We're fixing to go. This is our last song." 
Mims' lawyer said he believes the arrest is a direct "abuse of power and a clear violation of our client." 
Family of four found dead in their Illinois home 
Two adults and two children were found dead from gunshot wounds 30 miles outside of Chicago, according to CNN reporters. The two adult victims were identified as Alberto Rolon, 38, and Zoraida Bartolomei, 32. Both children were males.
Romeoville police believe the shooting occurred between 9 p.m. Saturday and 5 a.m. Sunday.
There are no active suspects at this time and police are advising communities to be aware of their surroundings in the coming days as the investigation continues. 
Former NFL player Sergio Brown resurfaces after being presumed missing Monday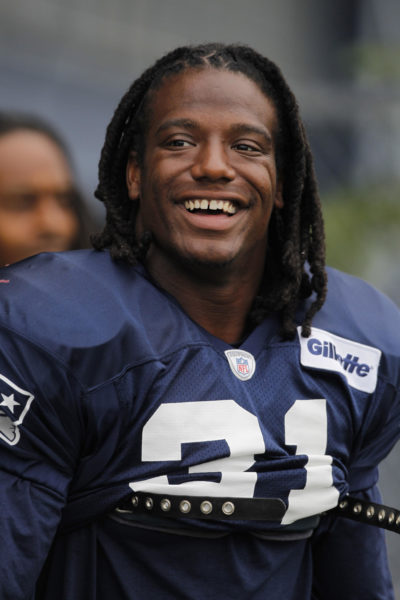 Members of the Brown family filed a missing person report on Saturday after being unable to contact Sergio Brown or his mother for an extended period of time.
Sergio Brown's mother was found dead later that day and her death was ruled a homicide, according to People Magazine.
Brown reappeared to the public on Monday when he posted on the account, @intplayerwithapassport, refuting all the claims about him as false. 
"What the f— is going on? That's fake news." Brown said in the Instagram story video.