TCU students looking for an adventure might want to consider spending up to 60 minutes trapped in a tiny room without phones searching for clues that lead to an exit.
While sounding alarming, escape rooms are advertised as good for team-bonding, family time or earning bragging rights with friends. 
There are many different roles to take on in an escape room: the rule breaker, the shy one, the control freak, the lone wolf, the defeatist and the wildcard, according to one of America's best escape rooms.
The U.S. has almost 2,000 escape rooms. Of those, Texas has the third-most rooms by state, according to the 2022 Escape Room Industry Report. 
There are three escape rooms within 10 miles of campus: Red Door Escape Room, Escape the Room and the Secret Chambers Escape Room.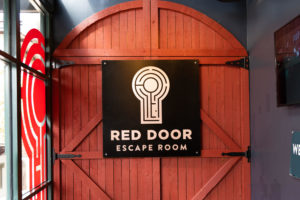 Red Door Escape Room

is known for its continuous storyline that connects each room to one overarching theme, including its locations in Southlake and Plano, Brya Ellenburg, a Red Door Escape Room employee, said.
Red Door is 3.8 miles away from campus on West Seventh Street. It's open every day from 11 a.m. to 8:45 p.m. Red Door offers five different rooms, including a mini-game that only lasts 30 minutes for up to four players. The cost for the four regular rooms is $34.95 per person; up to eight people can play.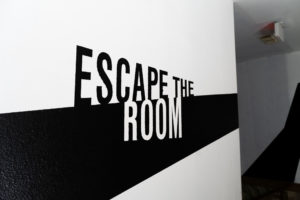 Escape the Room

prides itself on its production value, or the themes and decorations for the rooms, Jaxson Allen, an Escape the Room employee, said.
Escape the Room is 4.3 miles from campus in downtown Fort Worth. Hours vary: 1-8:30 p.m. Monday through Thursday; 1-10 p.m. Friday; noon-10 p.m. Saturday; noon-8:30 p.m. Sunday. There are six different rooms that can hold up to eight players each. The cost varies depending on the amount of players, but it starts out at $42 a person. 
The Secret Chambers offers three rooms: The Train Heist Adventure, The Mafia Adventure and The Witch's Tower Adventure. (Garrett Cook/Staff Writer)

The Secret Chambers, in addition to offering an escape room, has a rage room where people can vent therapeutically or just have fun, according to its website.
Secret Chambers is 8 miles from campus near the Naval Air Station Joint Reserve Base. It's open from 2 p.m. to 10 p.m. on weekdays and 10 a.m. to 10 p.m. on weekends. There are three rooms available for 10 players each. Prices are $140 for four players, plus $35 per additional player.