Mike Johnson elected Speaker of the House
 The House of Representatives elected Rep. Mike Johnson of Louisiana to serve as speaker, ending a stalemate that paralyzed Congress for weeks, according to the New York Times.
Johnson was elected Speaker of the House on Wednesday afternoon in a 220 to 209 vote on the House floor, over three weeks after Rep. Kevin McCarthy was ousted from the position. 
"There's a lot going on in our country, domestically and abroad and we are ready to get to work again to solve those problems," Johnson said in his first speech as Speaker of the House. "Let the enemies of freedom around the world hear us loud and clear — the people's House is back in business."
House Republicans chose Johnson, who was elected to Congress in 2016, as the party's fourth nominee for speaker on Tuesday after their previous three nominees dropped out of the race. 
Fuel shortages to halt Gaza aid
The UN Relief and Works Agency for Palestine Refugees in the Near East (UNRWA) said if fuel is not delivered to Gaza by Wednesday night, they will have to halt aid operations, according to CNN. 
"Without fuel, aid cannot be delivered," UN Secretary-General Antonio Guterres said. "Hospitals will not have power, and drinking water cannot be purified or even pumped."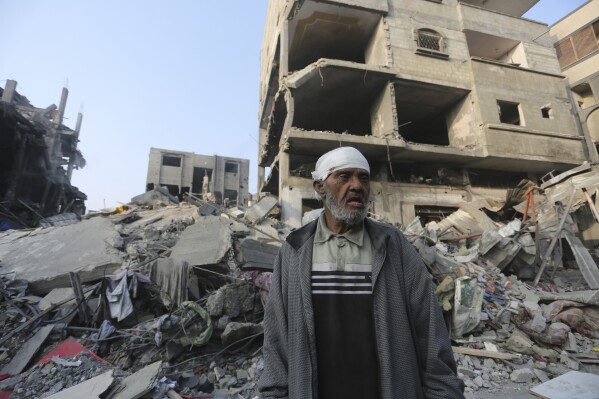 After Hamas' Oct. 7 attack, Israel has restricted Gaza from obtaining fuel in order to prevent Hamas from seizing it. 
On Tuesday, the World Health Organization said that due to a lack of fuel, six hospitals in Gaza have been forced to shut down. 
Hurricane Otis devastates Acapulco
Hurricane Otis made landfall on the coast of Acapulco, Mexico, with winds of over 165 mph at around 12:25 a.m., according to the CBS News.  
The storm intensified just before landfall, cutting off all power and communication in Acapulco and causing catastrophic damage Wednesday morning.
Hurricane Otis intensified from a tropical storm to a Category 5 in less than 24 hours, but has since weakened after moving inland, according to the National Hurricane Center.