TCU's International Justice Mission members set up their pop-up event, Threads, outside the Campus Commons on Wednesday morning. Donated clothes were being pulled out of boxes and laid on tables or clothing racks. 
The funds raised by the annual sale will be donated to the International Justice Mission in Asia, which focuses on ending modern-day slavery and human trafficking.
Emily Wilson, a sophomore double major in supply chain management and business information systems, said many people living in first-world nations don't even realize these problems still exist. 
Threads is one of the events that they do to gather donations. It allows students to shop while also helping to end human trafficking.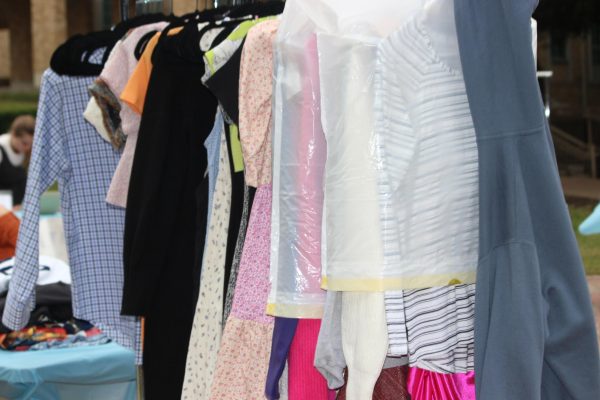 "It's a pop-up thrift shop that TCU IJM has been doing this event for six years now, and it's an event that takes place all across the country," a senior political science and youth advocacy major, Meghan Otte, president of IJM, said. "It helps bring awareness to the issue of human trafficking."
Otte feels like Threads has been helping to make a difference in ending modern-day slavery.
"We get to raise money that actually goes to rescuing victims and survivors, and then rehabilitation and seeing their cases through the justice system," Otte said. "It's like tangible making a difference through the funds that we raise."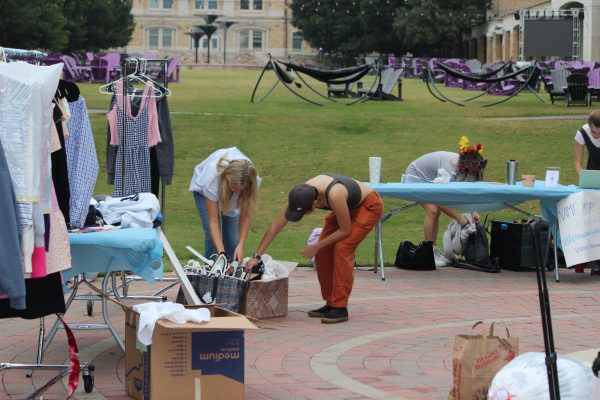 Threads isn't the only fundraiser IJM does. The organization hosts other fundraiser events throughout the school year, like a pickleball tournament in the spring.
"We also do several awareness campaigns like the Red Sand Project, if you've seen the sand in the sidewalk all over campus; usually that's more in the spring as well," a junior marketing and criminal justice double major, Natalie Ridge, vice president of marketing, said. 
Last year, IJM raised $2,500 during the Threads event, with $3,000 raised over the whole year. Their goal is to raise $3,000 from this year's event and more in the spring.
Otte said the best way students can help is by coming to Threads and donating.
"Shopping at Threads is a big one, and each year we collect donations for Threads, so all the clothes that we have are donated by TCU students, and coming to IJM events is a big way that we talk about issues," Otte said.