Israel's prime minister rejects cease-fire calls as United States pushes for civilian aid
United States Secretary of State Antony Blinken met with Israeli Prime Minister Benjamin Netanyahu on Friday in his third trip to Israel since the Israel-Hamas War began on Oct. 7, according to AP News.
"This is something that the United States is committed to," Blinken said. He reiterated U.S. support for Israel on the trip. According to Blinken, Israel has the right to defend itself, but a "humanitarian pause" is needed to send vital aid to Gaza, where thousands of Palestinian citizens are trying to seek refuge.
After his meeting with the secretary of state, Prime Minister Netanyahu said Israel would not support a cease-fire in the region unless Israeli hostages captured by Hamas were released.
"We are advancing… nothing will stop us," said Netanyahu on Thursday. As Netanyahu denies a cease-fire possibility, the leader of Hamas ally Hezbollah, Hassan Nasrallah, said the probability of an escalation in the war is not impossible.
FTX founder found guilty of several counts of conspiracy and fraud
The founder of cryptocurrency company FTX Sam Bankman-Fried was found guilty of seven counts of fraud and conspiracy Thursday, according to the New York Times.
When his company collapsed last year, it was found that Bankman-Fried had stolen upwards of $10 billion from his customers to fund his lifestyle and make political donations, among other investments.
At its peak, FTX was valued at $32 billion and Bankman-Fried himself was worth about $20 billion after finding success in the growing cryptocurrency industry.
Damian Williams, a federal prosecutor in Manhattan, said Bankman-Fried "perpetrated one of the biggest financial frauds in American history," in a statement made outside of the courthouse.
Bankman-Fried is expected to appeal the verdicts. His sentencing is scheduled for March 28, 2024. Bankman-Fried faces a sentence of up to 110 years.
Home of New York City mayor's chief fundraiser raided by FBI
While on a trip to Washington, D.C. to meet with White House officials, New York City mayor Eric Adams returned home early Thursday morning after the FBI raided the home of his chief fundraiser Brianna Suggs, according to CBS News.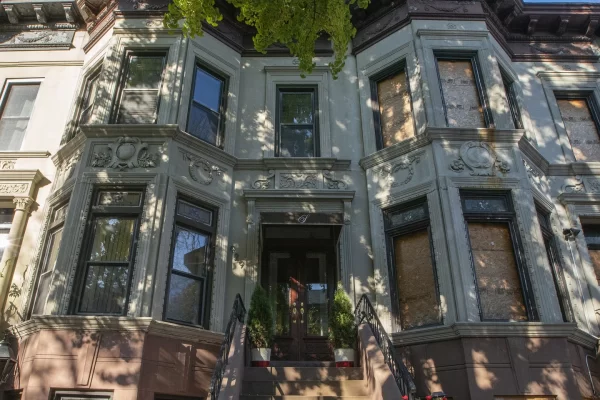 The investigations raise questions on whether Adams received illegal foreign donations from Turkey during his 2021 election campaign. 
FBI agents were seen removing boxes and papers from Suggs' home. Suggs has raised about $2.5 million so far for Adams's 2025 election campaign.
Adams denies any wrongdoing by his fundraisers and team members. "I hold myself to a high standard, I hold my campaign to a high standard and I hold my staffers at City Hall to a high standard," Adams said in a statement.