TCU trustees agreed to boost undergraduate tuition 7.9% for the 2024-2025 academic year and add a $250 per credit hour differential fee to undergraduate classes in the Neeley school of business.
The changes were announced Monday in emails to the TCU community.
"This increase allows the University to maintain and advance TCU's standard of excellence, given escalating operational costs and macro-economic factors," according to the email sent from the office of Chancellor Victor Boschini.
Need-based aid will also increase by 7.9%. The board wanted to "ensure that TCU remains accessible to all qualified students, regardless of their financial circumstances," according to the email from the chancellor's office. 
With Neeley's differential tuition, TCU joins university and colleges that are adding a premium to support programming and teaching in specific disciplines. This fall, 28% of undergraduates or 3,636 students enrolled in Neeley, TCU's largest college.
Trustees approved a 5% tuition rate for the Burnett School of Medicine.
TCU trustees led by woman for the first time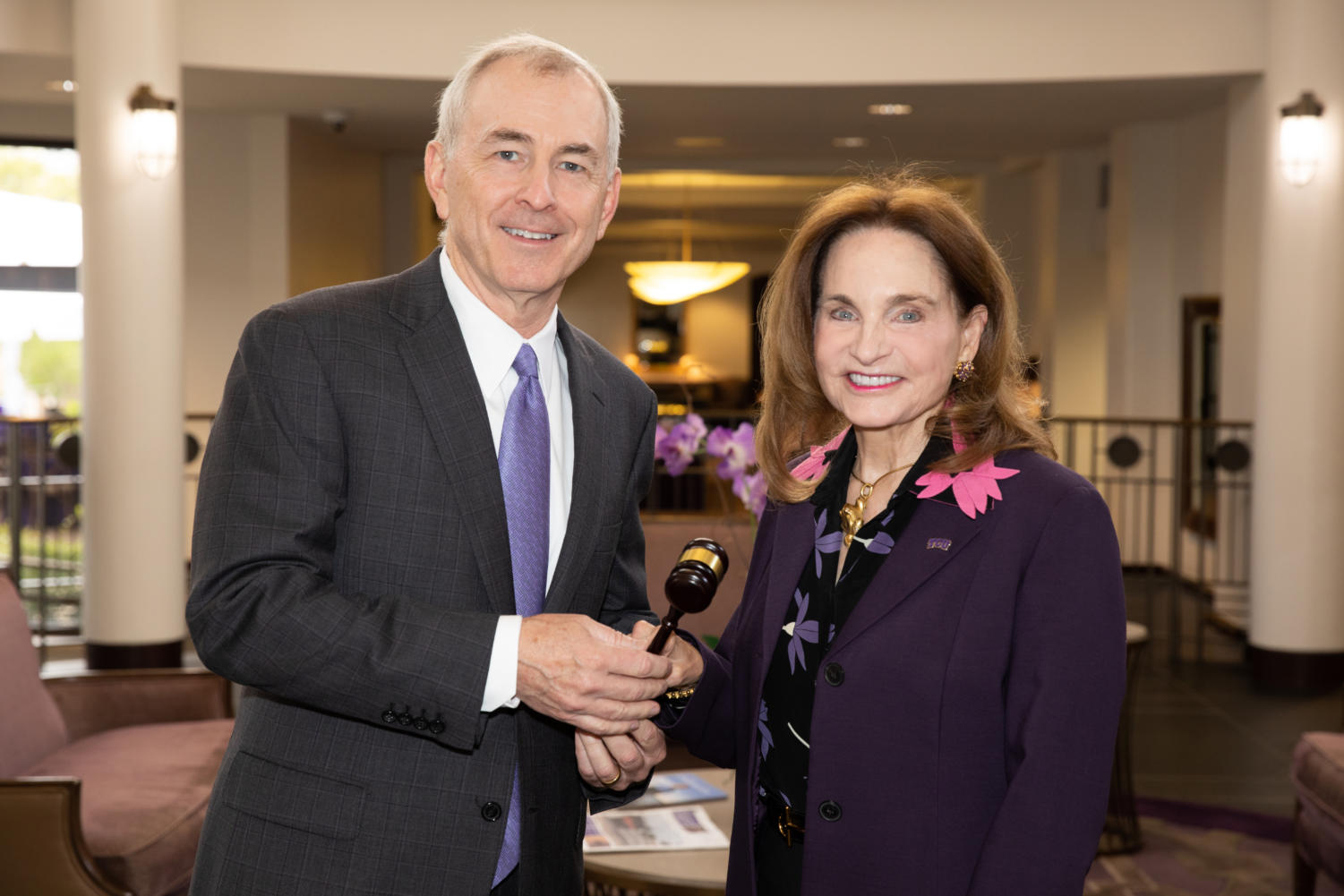 Kit Tennison Moncrief is the first woman to chair the board of trustees
TCU's board of trustees made history this month as the first woman chair convened the November meeting.
Kit Tennison Moncrief has served as vice chair of the board since 2017, and her late husband, Charlie Beggs Moncrief, '72, served on the board as well.  
Moncrief's mother, Gloria Lupton Tennison, was also a trustee. 
"As chair, I hope to continue her legacy – and love and passion for TCU, while supporting the university into its next 150 years," said Moncrief after she was elected at the board's meeting last April. 
Her new role adds to her list of philanthropic efforts in the Fort Worth community.
She serves as the president of the National Cowgirl Museum and Hall of Fame, and co-chairs the Fort Worth Zoological Association. Moncrief is also a board member of the UT Southwestern Moncrief Cancer Institute, the Brown-Lupton Foundation, the Fort Worth Stock Show and Rodeo, the Modern Art Museum of Fort Worth, and the Fort Worth Museum of Science and History.
Moncrief said her experience in these different organizations gives her perspective.
Preparing for next year
Moncrief has worked with the new cabinet before. She said she expects the group to focus on, "ensuring TCU continues to be a leader in higher education."
Her experience has taught her to navigate controversial issues with integrity and confidence. Moncrief said a confident leader can clearly articulate these issues to his or her board. 
Moncrief said she plans to advocate for the women on campus, "especially those who wish to serve in leadership roles and need mentors as they navigate their path."
Chancellor Victor Boschini said he is pleased about Moncrief's new role. 
"Kit's leadership and service – both to TCU and within our Fort Worth community – will benefit generations to come," Boschini said. 
The board meets twice a year and is comprised of about 50 trustees. 
Building updates
Trustees also approved the Harris College research annex project, which includes renovating a nearby off-campus building for TCU's new kinesiology and occupational therapy programs. The upgrades and maintenance are expected to be finished for the fall semester in 2024.
The renovation and expansion of the Bob Lilly Performance Center and the Sam Baugh Practice Facility has a plan to be completed in the spring of 2025.
Arnold Hall will be the name of the building in the Fort Worth Medical District that will hold the Burnett School of Medicine. It is named after trustees Greg Arnold and Ashley Arnold.
On the east side of campus, two residence halls and one dining hall will be opened in the spring of 2025. Hill Hall and Walsh Hall will be the residences and Gutierrez Hall will be the dining hall.
These additions will help make room for more incoming students. According to the meeting summary, TCU already has 5,167 students living on campus, which has filled 99% of hall capacity.
More housing can't come soon enough, as undergraduate enrollment is up 3.7% to 10,915.