TCU volleyball defeats Kansas State; snaps seven-game losing streak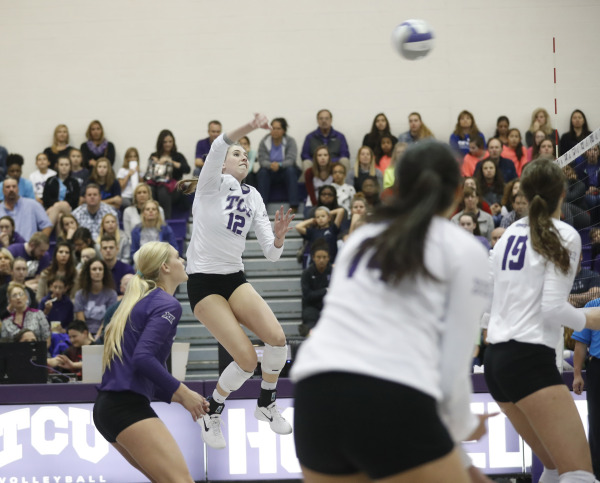 The Horned Frogs ended their seven-game losing streak with their win over Kansas State on Saturday night.
Strong performances on both sides of the ball led them to their second victory over a top 15 ranked opponent. The Frogs cruised through the first two sets but fought back in the third set to secure the victory. Their overall record for the season now stands at 11-11.
Sophomore Ashleigh Martin was a strong contributor in the match putting up 13 kills with four blocks. Senior Natalie Gower led the team defensively with eight blocks while also recording seven kills.
Director of volleyball Jill Kramer said she was proud to see how well the team played together.
"You could tell that they were working together for a common purpose and enjoying their time on the court together," Kramer said. "When they just stay focused on the process, get locked in and execute the game plan well, I think we are a great team."
The Frogs have a bye on Wednesday before traveling to Lawrence, Kansas to take on the Jayhawks on Saturday, Nov. 12. First Serve is set for 4 p.m.