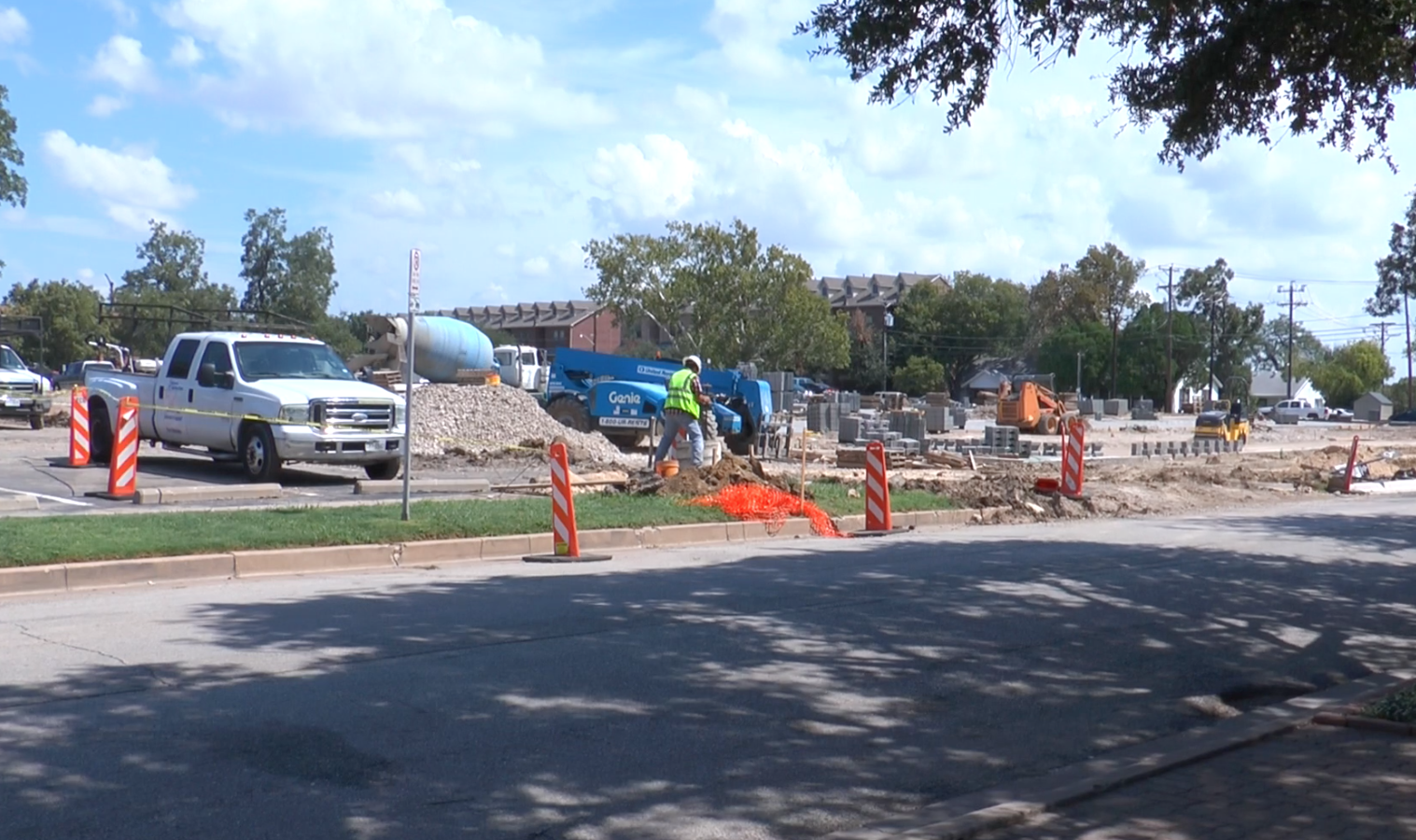 Although construction in the lot outside of Smith Hall is complete, some students are still having trouble finding open parking spaces near campus.
The lot was split into a north and south section – both open to commuting students – to create more spaces for the fall semester. There are 96 more spots than what was available last fall said Harold Leeman, director of facility planning, design and construction at TCU.
Even though these changes have been made, some students commuting to class are still complaining about a lack of parking.
"It's pretty brutal," said senior finance major Brett May. "When it comes to commuter parking it's terrible, absolutely terrible."
Some students have had to change the timing of their morning routine in order to park.
"This year, when I've driven from my house to campus, it's been a real hassle to find a spot," said Junior nursing major Kristoff Rietig. "I'll have to leave 30 minutes early just to be able to find a spot, and then I'm sitting in class for 20 minutes or so waiting for class to start."
When parking farther away from campus, Leeman recommends taking the shuttle. He also suggests students park in the lot on Sandage Avenue, which has 402 spaces.
"The first week of classes I checked and there were about 125 spaces open during morning and afternoon," said Leeman.
Parking permits are required to park on campus 24/7, even in 15-minute loading lots. Students are not allowed to park in visitor parking spots unless they are using a loading zone. There is also no parking on Pond Drive in Worth Hills.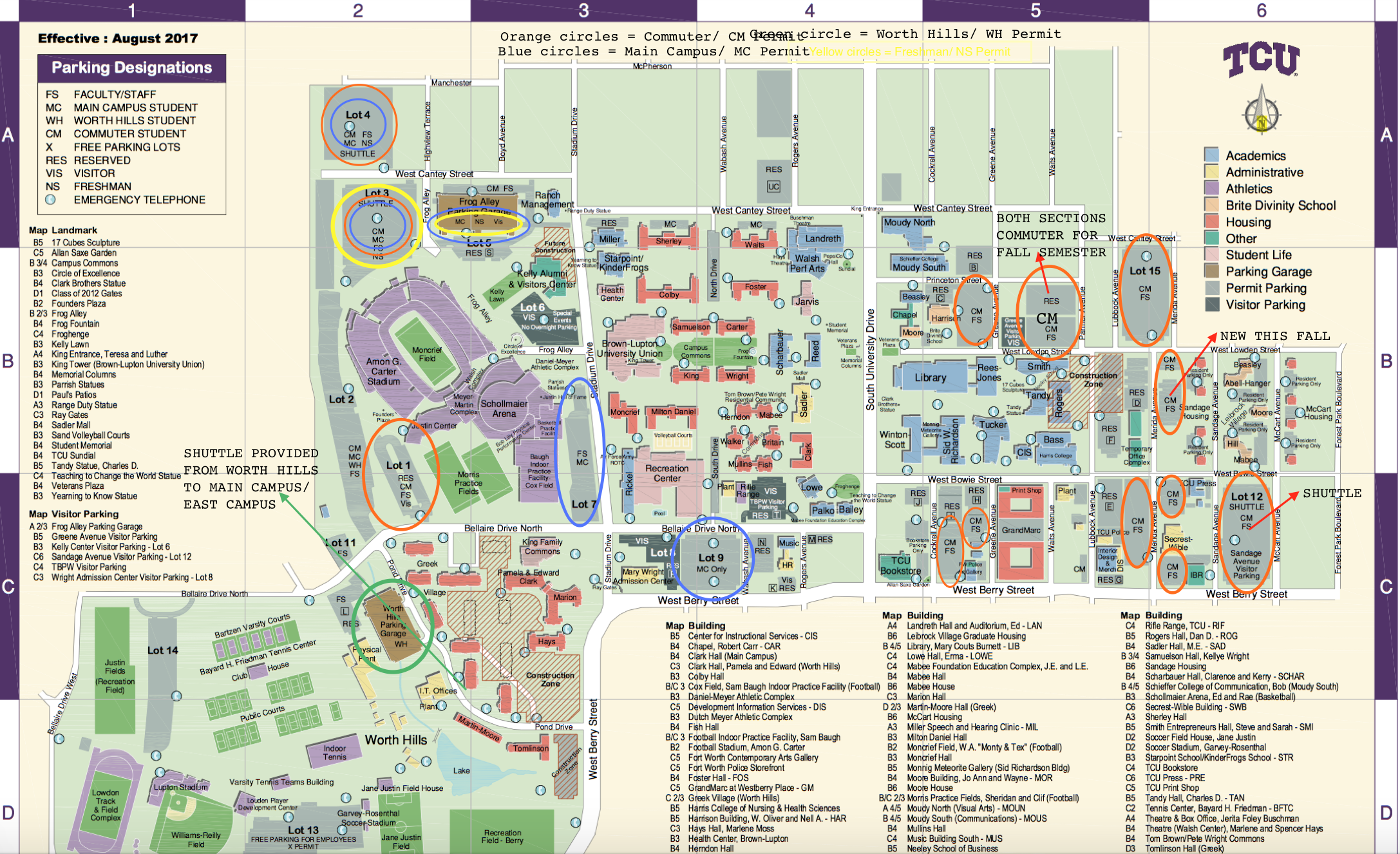 The construction in the lot across from Smith Hall is just one of the many ongoing projects on campus.
TCU is also in the process of creating a final design to increase the availability of parking for commuter students, which will include a lot on Merida Avenue that will add about 100 more parking spots by the end of the fall semester. There are also three other locations on the east side of campus being considered.
To stay up to date on parking rules and regulations on campus, visit police.tcu.edu.