Update: Shooter near campus is in Fort Worth Police custody
In an effort to calm any fears after a shooting incident between Roadrunner drivers, TCU is considering having armed guards ride on the shuttles.
Assistant Vice Chancellor for Public Safety Adrian Andrews said having guards, armed or unarmed, would not be a permanent change.  He said guards on the shuttles was just one option being considering.
"I think it's a smart idea," Grace Daly, a senior strategic communication major, said. "However, I'm wondering why we didn't have something put in place before. I feel like we should have had something done beforehand."
Some students wanted to see the idea expanded.
"Having more armed security guards on campus could potentially solve issues quicker," Will Fullerton, a senior economics major, said. 
However other students said more guns on campus was not the answer.
"If you believe that this is going to happen no matter what, then armed guards will serve no purpose," senior Spanish and Hispanic Studies major Garrett Gómez said. "No amount of place-holding is going to fix our mass murder by gun epidemic. We need to address the root of the problem; this is a moral fabric issue How many more people must die before we say enough is enough."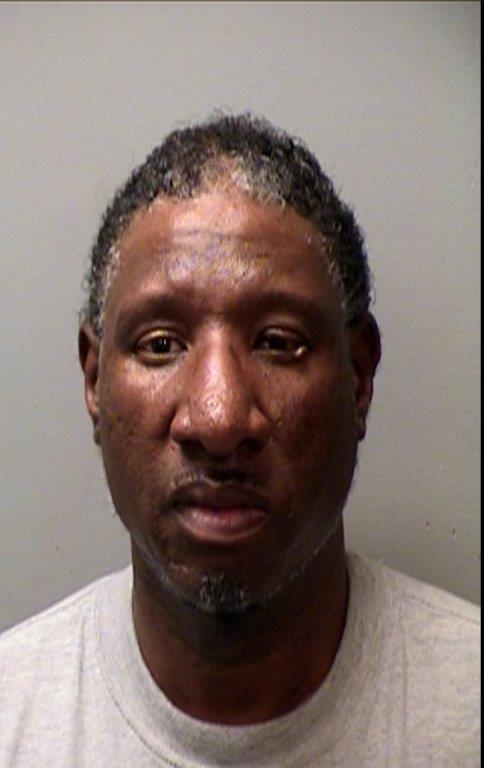 Fort Worth police gave this account of the incident. The dispute between the shuttle drivers occurred just before 6:44 a.m. Tuesday morning after one driver "bumped" another shuttle with his vehicle. After an argument, one driver fired a shot at the other driver. As he fled the scene in the shuttle, the vehicle bumped the other driver, police said.
The driver was identified by Fort Worth police as 52-year-old old Eric Hampton. He faces charges of aggravated assault with a deadly weapon and weapon on school property. The handgun was located at his residence and was confiscated by police.
The argument occurred near the intersection of West Cantey Street and Highview Terrace just west of the Frog Alley Parking Garage.
The campus was on lockdown until police found the driver around the 1200 block of Sierra Blanca at 8:45 a.m. He was taken into custody without incident, Fort Worth officer Brad Perez said.
The abandoned shuttle was found by police in the 200 block East Risinger Road.
— Fort Worth Police (@fortworthpd) November 7, 2017
"TCU in coordination with our police department locked down the campus with an overabundance of caution to ensure that none of the students were placed in jeopardy or no one from the surrounding area," Fitzgerald said. "We did a pretty good job of blocking the area down and tracking down the people that were involved in a dispute out here."
Campus alerts via text message, email and phone calls from the university started at about 7:14 a.m. 
"The alert for the campus was loud and clear," Assistant Vice Chancellor for Public Safety Adrian Andrews said. "We got the message out to the students and faculty. We were able to lock everything down."
Sophomore Strategic Communication Major Hailey Bunde was in her room in Tom Brown/Pete Wright Apartments.
"When the alarm first went off, it felt like my biggest fears were coming true, with everything else going on," Bunde said. "I am glad TCU has such great crisis communication in place. I knew that they were keeping as informed as possible as fast as possible."
Maggie Hodes, a sophomore nursing major, said she was in the library when the alarm sounded.
Hodes said she and her friend were "running around frantically" before a custodian unlocked a conference room where they hid for about an hour. She said the custodian didn't speak much English and didn't seem to know exactly what was going on, but recognized the students' fear.
"We looked panicked so she unlocked a room for us," she said.
Some students said they were confused after being told things were safe before an official all-clear was given out via the TCU alert system.
"The alarm shut off for a while and people thought it was okay to go back outside because no one really knew," a REC employee said. "The whole thing was kind of just a mess in terms of being prepared for it. I didn't really feel safe." 
The employee added they thought that mentioning in the TCU alert that the event was not a drill could help alleviate some confusion.
Andrews said to prevent miscommunications in the future he asks students to focus on the official alert system specifically but added that overall he was proud of student reaction.
"The responses were outstanding," Andrews said. "It was a very well planned out situation for us."
Chancellor Victor Boschini said he spent the morning after the all clear was issued walking around campus to talk to people and reassure them.
"Overall most of the students I spoke with were very calm and just glad the situation was resolved and over," Boschini said. "There is a lot of unnecessary anger in our world today. I'd urge all of us to fight that feeling with every fiber in our bodies – in other words – try harder to spread and foster peace and understanding vs. senseless violence."
Student Government Association President Ben Taylor also spoke with members of the campus following the shooting and said that one employee told him, "we cannot live in fear. We must not let the danger of life change how we behave, but we must use our behavior to make a place where this doesn't happen, but if it does, we respond fearlessly and resiliently."
"That's what I've been thinking about today," Taylor said.
TCU and Fort Worth police have been hosting active shooter training seminars on campus this semester and Andrews said there will be even more now after this incident. 
"Most of our students, most of our faculty and staff have been trained in the active shooter training," Andrews said. "I am telling you when I came out of the gym it was flawless. People were away from glass windows, they were going to the basements, they were making sure they were staying safe just as they have practiced before."
Others who were in the REC, however, did not have as positive as a review.
"It didn't seem like anyone had a handle on what was going on," a REC employee said. "We didn't really get any directions. We were just very confused the whole time."
The employee added that they think all TCU employees, even student employees, should have mandatory active shooter training instead of the voluntary option that is currently in place for many employees.
Fort Worth Poice Cheif Joel Fitzgerald said the value of these active shooter trainings showed Tuesday morning. 
"I think if this is a catalyst for more frequent training then so be it," he said. "Today proved that this type of training and awareness that we've heightened here in the TCU campus is working. Thankfully no one was injured but I think a lot has to do with the kids here have responded and the way that they locked themselves down." 
Classes were canceled until noon Tuesday and shuttle service will resume once TCU police clears all drivers for service, Vice Chancellor for Student Affairs Kathy Cavins-Tull said.
The Counseling Center, Campus Life Office, Residence Halls, Student Development Services, International and Intercultural Services and University ministries are all available to talk to students and donuts, bagels, coffee and hot chocolate are being offered in Jarvis Hall.
Today's alert of an armed person on campus was troubling. If you need to talk with someone, Dunning is there for you. All confidential. @TCU pic.twitter.com/wBAp6Qa67h

— TCU Phys & Astro (@TCUPhysAstro) November 7, 2017
Roadrunner declined to comment.
Caroline Love, Bernice Ogbondah, Shane Battis and William Konig contributed to this coverage.